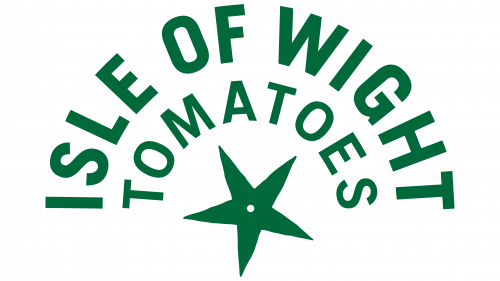 Gone are the days when Isle of Wight Tomatoes was known as The Tomato Stall. Established for over 15 years, this tomato cultivation company has unveiled a sweeping rebrand aimed at standing tall in a highly competitive market. Nestled in the sun-soaked Arreton Valley of the Isle of Wight, the firm has long been cultivating an expansive variety of tomatoes—over 40, thanks to the UK's sunniest climate.
Departing from the traditional green and red color palette, the Isle of Wight Tomatoes logo features an eye-catching yellow that radiates the island's abundant sunshine. Alongside a star icon—symbolic of a tomato calyx—the new color showcases the brand's extensive tomato range and complements the vibrant flavors of their condiments and sauces. This star serves as a double-duty emblem, providing the brand with a modern and adventurous twist designed to catch the eyes of a broader range of consumers.
One of the cornerstone changes in the rebranding strategy is the name transition from "The Tomato Stall" to "Isle of Wight Tomatoes." The name change spotlighted the tomatoes' unique geographical origin, leveraging the Isle of Wight's status as the sunniest place in the UK. This rebranding touch aims to crystallize the 'Grown in the Isle of Wight' claim as a significant hallmark of quality that distinguishes the brand from competitors.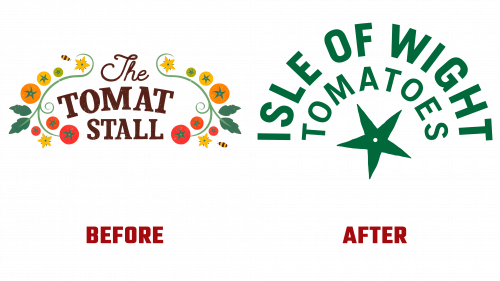 Previously, the brand's quaint old logo ran the risk of presenting it as a small-scale operation. Though charming in its own right, this look didn't accurately represent a company whose products grace the shelves of supermarkets, delicatessens, farm shops, and restaurants all across the UK. The updated packaging adopts a sleek minimalist design that propels the new logo into the spotlight as its singular visual element, giving it a lively and eye-catching demeanor.
This rebrand isn't merely cosmetic; it aligns with Isle of Wight Tomatoes' ongoing commitment to melding traditional practices with contemporary innovation in their quest to grow tomatoes "that taste like tomatoes should." With this rebranding gambit, the company positions itself as a local treasure and a sophisticated choice in the national market. The move lays the groundwork for Isle of Wight Tomatoes to expand its reach, attracting new consumers without losing the charm that has endeared it to its long-time clientele.