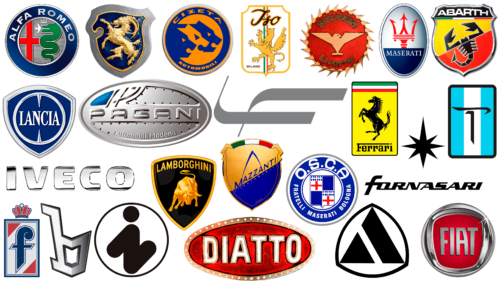 The Italian car industry's history began in the 1880s, when Enrico Zeno Bernardi invented the internal combustion engine, almost simultaneously with Karl Benz. The engineer installed the internal combustion engine on his son's tricycle and his daughter's sewing machine, and the manufacturers were able to create motor vehicles. After that, one after another, automobile enterprises began to appear. They produced the first of their kind models FIAT, Renault, and the lesser-known Junior, Itala, and others.
What is Italian Car Brands?

The main brands of Italian cars are Pagani, Mazzanti, Ferrari, Lamborghini, Maserati, Alfa Romeo, Fiat, Lancia, Iveco, Abarth, Pininfarina, Fioravanti. Among non-existent brands, it is worth highlighting De Tomaso, Bertone, Innocenti, Autobianchi, Iso, Bizzarrini, OSCA, Cisitalia, Diatto, Cizeta, Fornasari.
Now the contribution of the automotive industry to the country's GDP is about 8.5%. The Fiat group leads the market, which owns such popular brands as Maserati, Lancia, and Alfa Romeo. Cars made in Italy have won the World Car of the Year award many times and received the prestigious European Car of the Year title more often than others.
Supercar Brands
Their exclusive equipment distinguishes Italian supercars. These are sports cars with increased power and record speed. They are based on professional racing models but belong to the road sports car sector. In Italy, there are not only small firms that have created one or two hand-assembled supercars but also large enterprises specializing in the serial production of such cars. These include Pagani and Mazzanti.
Pagani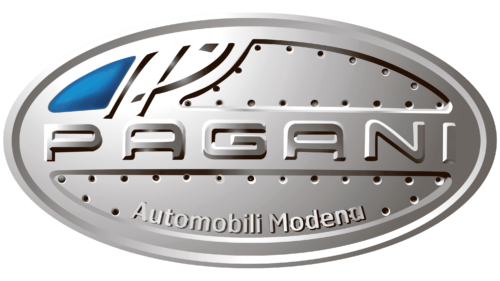 Pagani is an independent company founded by Horacio Pagani. Its creator dreamed of supercars since childhood and, at the age of 21, made a car for Formula 3. Five-time champion Juan Manuel Fangio was so impressed with the work that he gave Horacio three recommendations to prestigious companies. As a result, the engineer got a job at the Automobili Lamborghini plant, where he proposed using carbon instead of lightweight plastic. To pursue his projects, he founded Pagani Composite Research, a composite materials company.
In the 1990s, Horacio decided to make his supercar and then invested all the money in constructing the Pagani Automobili plant. He named the first model Zonda and introduced it in 1999. Since 2017, the headquarters, factory, design studio, showroom, museum, and Horacio Pagani apartments are located in the same building in Modena.
Mazzanti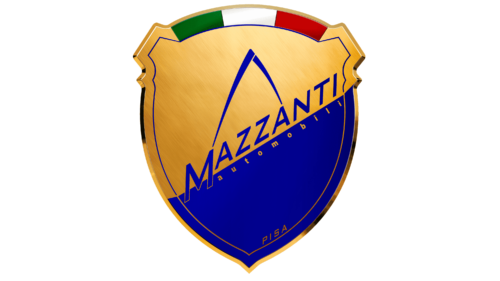 The most powerful Italian supercar's title belongs to the Evantra Millecavalli, produced by Mazzanti in 2016. This model has bypassed the LaFerrari hybrid hypercar. The automaker is named after Luca Mazzanti, who opened a small workshop with Walter Faralli in 2002. At first, their enterprise was known as Faralli & Mazzanti, but then the business partners split them into two parts. Luca focused on the Evantra project: the brand's first full-size machine was developed in 2012.
Luxury Sports Car Brands
One of the most developed segments of the automotive industry in Italy is luxury sports cars' production. Such models are suitable not only for racing competitions but also for fast movement on highways. The fashion for luxury appeared thanks to the firms that produce world-famous cars: Alfa Romeo, Maserati, Lamborghini, Ferrari. They occupy leading positions in various ratings and at international car dealerships.
Ferrari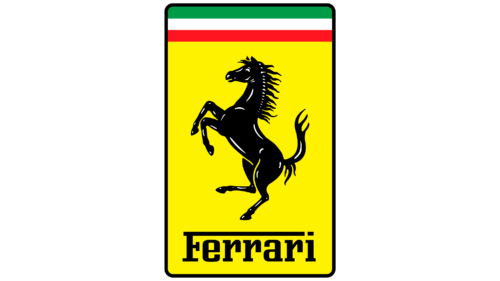 Ferrari positions itself as a manufacturer of ultra-reliable sports cars that develop very high speed. It gets its name from the Italian designer Enzo Anselmo Giuseppe Maria Ferrari, who previously worked as a race car driver at Alfa Romeo. The first cars of the brand were exclusively racing. They became famous because they won prizes in competitions in the 1950-1960s. The current lineup includes luxury sports cars for fast urban driving. Currently, the parent company of Ferrari is the Exor NV holding from the Netherlands.
Lamborghini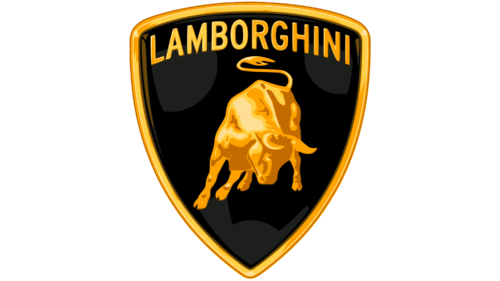 The Lamborghini brand of super-expensive high-speed cars belongs to the Italian company Automobili Lamborghini S.p.A., which is part of the Volkswagen Group through Audi AG. The founder of this brand is Ferruccio Lamborghini, the factory owner to manufacture tractors based on military equipment. Rumor has it that he fell out with the Enzo Ferrari when he noticed his Ferrari's shortcomings and offered to improve it. Enzo did not take the criticism and advised Ferruccio to continue with tractors or do something better. So Lamborghini began to produce luxury sports cars that surpass Ferrari in every way.
Maserati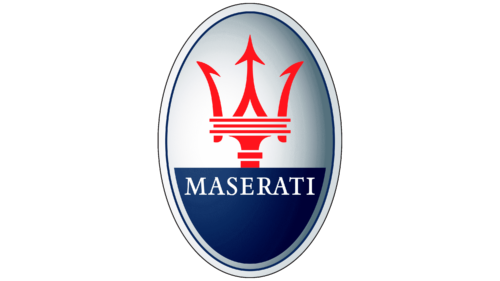 Maserati was founded by brothers who were passionate about cars. They started their own business in 1914 but did not release the first Gran Prix 1500 sports car until 12 years later. After that, under the Maserati brand, racing cars for competitions were made. That all changed in the 1960s when management decided to shift their focus to luxury cars. This is how the Mexico and Quattroporte models were born. Then the equally successful Spyder GT and 3200 GT were added to them.
Alfa Romeo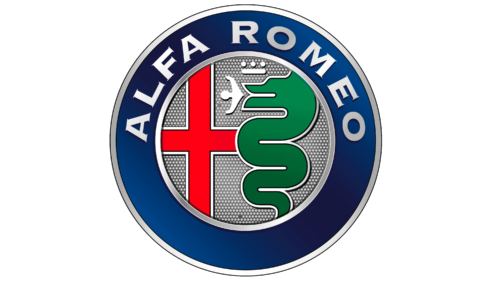 Alfa Romeo is a luxurious and spacious sports car with a rich history. The company that owns this brand was created in 1910 based on the French Darracq car factory. At the same time, the company moved from a settlement near Naples to a suburb of Milan. The first part of Alfa Romeo's name comes from the abbreviation A.L.F.A. and stands for Anonima Lombarda Fabbrica Automobili. One of the best sports cars of this brand is the GTV model, which appeared in the 1990s. The brand is now owned by the Italian-American firm Fiat Chrysler Automobiles N.V.
Other Brands
The Italian auto industry is at a high level of development. It is expensive luxury brands represented on the market and manufacturers of vehicles in other price categories. One of these companies accounts for 90% of the annual production. We are talking about the Fiat concern. Also, many non-Fiat businesses are popular -for example, Iveco, which produces buses and trucks.
Fiat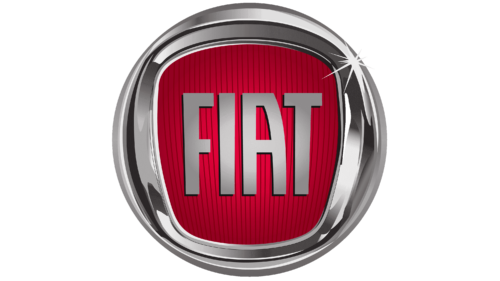 Two large divisions represent concern Fiat Group. One of them (Fiat Industrial) is engaged in the production of industrial vehicles, and the second (Fiat SpA) is focused on the production of passenger cars. This ancient enterprise was founded in 1899 and manufactured various equipment – from tractors and railway cars to military aviation. Now the company specializes in commercial vehicles, and its industrial sites are located in many countries around the world.
Lancia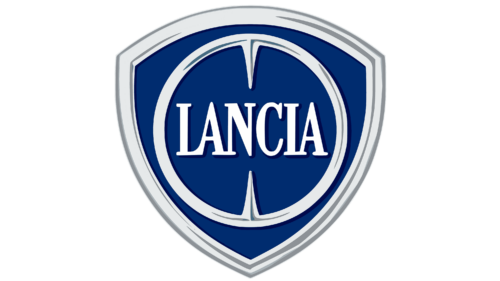 Lancia plant is located in the suburbs of Turin. Comfortable city business class cars are produced there. Since 2017, the Lancia brand is represented by only one Ypsilon model, which is available exclusively in the Italian car market. In addition to passenger cars, the company previously produced special vehicles, military equipment, buses, trolleybuses, and commercial trucks. The current owner of the company is Fiat S.p.A.
Iveco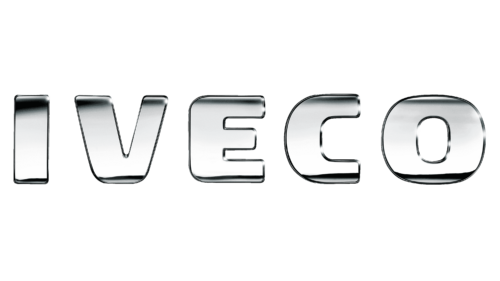 Iveco was formed in 1975 by a group of companies that includes Magirus-Deutz and various divisions of Fiat. In subsequent years, it was joined by car factories ITAL (Australia), Pegaso and ENASA (Spain), Astra (Italy), Ford (British division). The first own transport of the automotive concern appeared in 1978. From that moment on, the era of trucks produced under the Iveco brand began. The company is owned by CNH Industrial and was owned by Fiat until 2013.
Abarth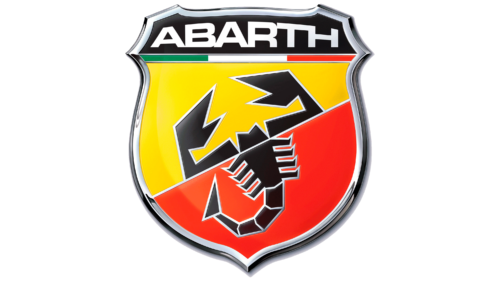 Abarth is engaged in tuning various Fiat mechanisms and creating modernized cars based on them. At first, it was a small factory for the production of mufflers and exhaust systems. Passionate motorsport enthusiast Carlo Abarth founded it in 1949. In the 1950s, the enterprise started manufacturing small-scale sports cars.
Pininfarina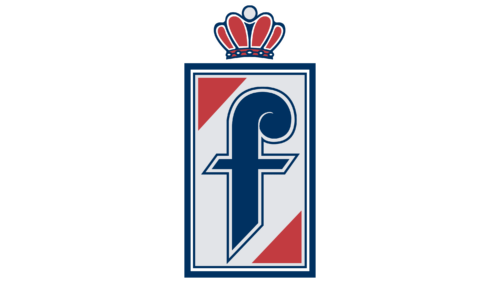 Pininfarina is an Italian company named after its creator, Giovanni Battista Farina, nicknamed Pinin ("little brother"). Since 1930, the company has been designing and manufacturing bodies for passenger cars. Many automakers work with him, including Ferrari. In 2009, Pininfarina entered the electric car market with the concept of an electric sports car.
Fioravanti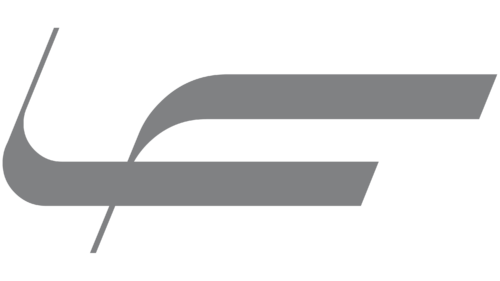 Fioravanti was formerly an architecture firm that developed construction projects for cities in Japan. In 1991, the company sharply changed its priorities, taking up the design of vehicles. This is because the founder of Fioravanti was once an employee of Pininfarina and has been creating concept cars for various manufacturers for 24 years.
Defunct Car Brands
Many car manufacturers in Italy are a thing of the past. Iso, Bertone, Innocenti, and renowned car manufacturer De Tomaso, which once owned the Maserati and Moto Guzzi brands, are among them. Until 1995, the small car brand Autobianchi, founded by the automotive industry giants Fiat, Pirelli, and Bianchi, was introduced to the market. The company Bizzarrini, which existed for five years (until 1969) and manufactured piece sports cars, has long been forgotten. The OSCA corporation, a manufacturer of racing and sports cars, ran a little longer but was liquidated around the same time (1967).
De Tomaso
De Tomaso Automobili SpA was founded in 1959 and named after the entrepreneur who created it. The first models were racing cars designed specifically for championships. Mass production of sports cars began only in 1963. By that time, the company owner had assembled a strong team around him, including chief designer Ghia and former Ferrari employees. In addition, De Tomaso Automobili SpA owned the popular Maserati brand (until 1992).
At the end of the 20th century, the company began to lose ground. It fell into disrepair, after which Gian Mario Rossignolo bought it out. The new owner wanted to revive the company, for which he received 7.5 million euros. He was detained on suspicion of misuse of budget funds. The court again declared De Tomaso bankrupt. The brand is remembered for its badge in the form of two symmetrical shapes, similar to the letters "G."
Bertone
When creating cars, the Italian company Bertone paid special attention to their appearance because its second specialization is the body design. She has been styling some models of Volvo, Opel, Mercedes Benz, Lamborghini, Fiat, and other famous brands. In 2014, the design division of Stile Bertone went bankrupt. Now, the brand's rights and logo with the stylized letter "b" belong to several entrepreneurs. The Bertone company still exists but has significantly expanded its range of activities. She manufactures rail transport, works in the fashion industry, and is engaged in industrial and architectural design.
Innocenti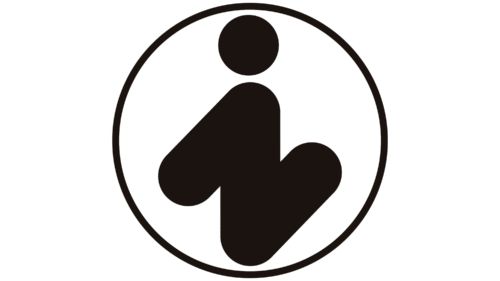 Innocenti was founded by a blacksmith and named after him. She was engaged in the production of cars, motorcycles, machine tools, and presses. The success in the automotive sector was volatile, with Fiat, Alfa Romeo, and Lancia leading the way in the Italian car market. The first car under its own brand Innocenti was released in 1960. It was a sports convertible. In the 1990s., the company became part of the Fiat concern. The new owner liquidated the brand in 1997, discontinuing the production of all Innocenti models. The vanished company used a logo with a bold "i" inside a black ring.
Autobianchi

Autobianchi is a joint project of Fiat, Pirelli, and Bianchi. Three Italian companies have teamed up to produce small cars together, testing innovative concepts in them. The brand used an emblem in a large black triangle, divided in two and outlined with a dark line. Autobianchi cars were sold in Italy until 1996 when the brand was discontinued in 1995. It became part of Lancia.
Iso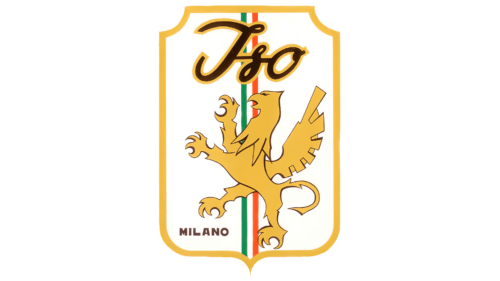 The carmaker Iso had different names at different times, but just before it closed in 1974, it was known as Iso Motors. She started by selling heaters, then moved on to two-wheeled vehicles. In 1962, the manufacturer limited its range to focus on passenger cars. At the same time, he released his very first car much earlier – in 1953. It was something between a motorcycle and a microcar. For several socio-economic reasons, the company stopped factories in 1974. However, the Zagato design center revived the Iso brand in 2017, giving a second life to its logo with a golden griffin inside a figured shield against a background of two vertical lines in red and green.
Bizzarrini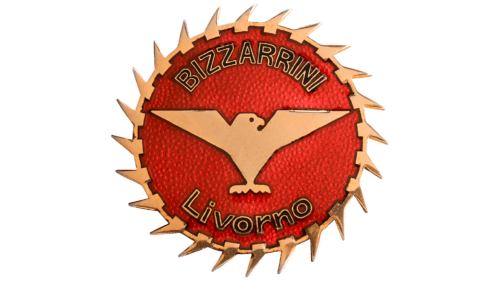 The Bizzarrini company, which produces racing and sports cars, was founded by Giotto Bizzarrini. An Italian engineer, a former employee of Alfa Romeo, Ferrari, and Automobili Turismo e Sport, set up his own business in 1964. He ended his relationship with Iso because he wanted to make sports cars. The success was short-lived: the Bizzarrini enterprise closed in 1969. Later, the developers tried to bring back this brand and produced one-off models with its logo: a spiked red circle in which a bird was depicted, taken in a ring from the words "BIZZARRINI LIVORNO." Ultimately, the rights to the brand and its legacy were acquired by Pegasus Brands.
OSCA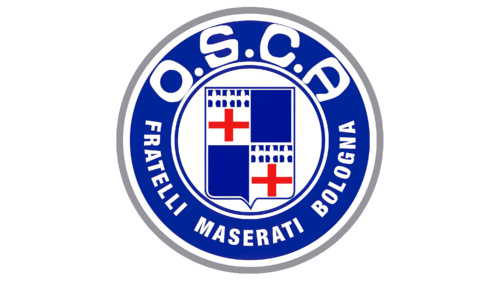 OSCA's debut project was the development of a competitive racing car. All subsequent models were the same, with the manufacturer increasing the power and speed of its sports cars, which gave him an advantage when participating in championships. In 1963 the company was sold to Domenico Agusta and fell into disrepair four years later. Its intricate multi-piece logo contained a shield of arms within a silvery circle, which was encircled by a blue ring that read "O.S.C.A. FRATELLI MASERATI BOLOGNA. "
Cisitalia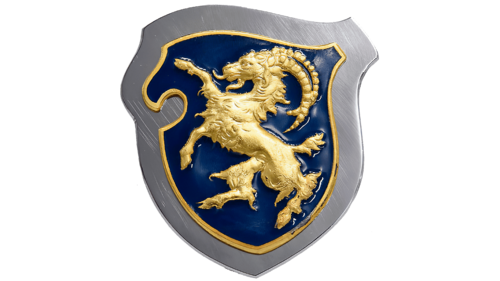 The first Cisitalia car was created from Fiat parts in 1946. Then the company moved away from the original concept and began to produce models with an original design and its technical know-how. Over the entire period of its existence, it has produced several thousand sports cars that took part in races. But its successful promotion was hampered by financial insolvency: Cisitalia went bankrupt in 1963. The company's cars were easily recognizable by the emblem with a golden mountain goat inside a blue heraldic shield.
Diatto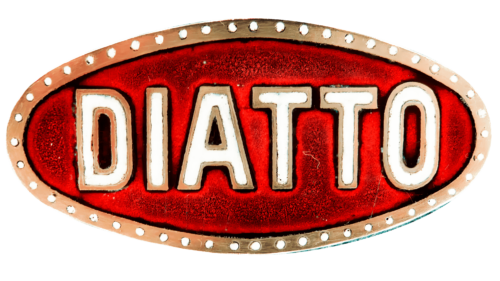 The Diatto company began manufacturing cars under the Clément-Bayard license in 1905. However, its history dates back to 1835. At first, carriages were produced under the Diatto brand; then, they were replaced by railway cars. At the end of its existence, the manufacturer focused on machines of its design. The last models rolled off the assembly line in 1929. They were adorned with an oval emblem in red with a white DIATTO lettering, and a gold-colored bezel made up of many circles.
Cizeta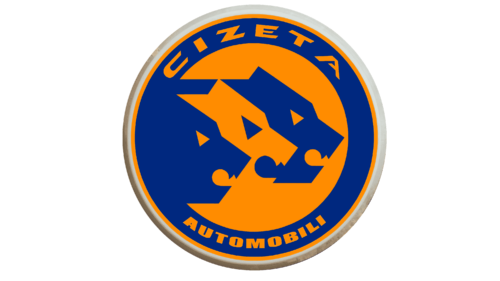 The history of Cizeta began in 1988 when Claudio Zampolli teamed up with Giorgio Moroder to create a new supercar. Their business was initially successful, but the production was not serial, and the investment in the project far exceeded the proceeds from the sale. It was later revealed that Cizeta cars do not meet safety requirements, so they cannot be used in the United States. Production was halted, and the stylish blue and yellow logo with three jaguar heads in a circle with the words "CIZETA AUTOMOBILI" never made it to the public.
Fornasari

An Italian car manufacturer was founded in 1999 and ceased operations in 2015. Its headquarters were in Montebello Vicentino, Vicenza province, where Giuseppe Fornasari founded it. He gave the brand his last name, focusing on sports cars and SUVs. However, the manufacturer could not stand the competition and went bankrupt: in the fall of 2015, the Tribunal of Vicenza declared the company insolvent.
What cars are from Italy?
The Italian automotive industry is represented by supercars, luxury sports cars, passenger cars, military, heavy-duty and commercial vehicles, business-class vehicles, and electric vehicles.
What is the most popular Italian car?
There is a great demand for medium and small cars in Italy because city dwellers use them. In 2020 and 2021, the best-selling city car Fiat Panda was recognized as the best European car in 2004.
How many car brands are Italian?
According to the latest data, there are more than a hundred car brands in Italy, although many remain in the shadow of major manufacturers.
What is an Italian luxury car?
The luxury segment of Italian cars is dominated by sports cars, designed not only for racing but also for everyday use. Their manufacturers are Ferrari, Lamborghini, Maserati, Alfa Romeo.