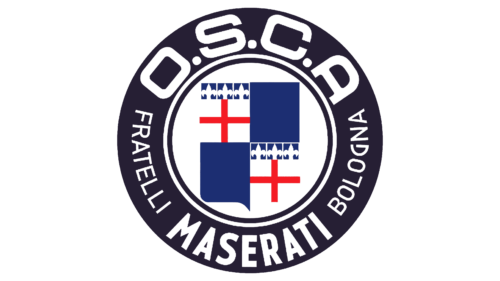 O.S.C.A. Logo PNG
| | |
| --- | --- |
| Founded: | 1947 – 1967 |
| Founder: | Ettore, Ernesto and Bindo Maserati |
| Headquarters: | San Lazzaro di Savena, Bologna, Italy |
In the Italian town of San Lazzaro di Savena, 1947, witnessed the birth of an iconic automobile brand, O.S.C.A. (Officine Specializzate Costruzione Automobili). It was the brainchild of the Maserati siblings – Ettore, Ernesto, and Bindo – who ventured into this new enterprise a decade after parting with their stakes in Maserati to Adolfo Orsi in 1937. As the name suggests, the firm was a beacon of specialization, dedicated to the meticulous crafting of automobiles.
O.S.C.A.'s niche is developing compact sports and racing vehicles, primarily catering to individual clientele. The brand's foray into the automotive landscape was marked by the MT4, which graced the roads in 1948. The subsequent decade saw O.S.C.A. making notable strides in various racing domains, including the prestigious Formula One. Behind the wheels of these powerful machines were legendary names like Stirling Moss and Juan Manuel Fangio, testaments to the brand's racing prowess.
Parallel to their track exploits, the late 1950s saw O.S.C.A. delve into road-ready sports vehicles, churning out models such as the Barchetta, Roadster, and Coupé. However, as the sands of time-shifted, financial hurdles began to mount, bringing O.S.C.A.'s automobile production chapter to a halt in 1967, with a legacy of roughly 400 masterfully crafted vehicles. The firm didn't immediately fade into oblivion; instead, it pivoted its expertise toward engine optimization before finally shuttering its operations in 1992.
The vehicles O.S.C.A. produced weren't mere modes of transportation; they were embodiments of ingenious engineering and a deep-seated racing lineage, thanks to the Maserati brothers' vision. These machines, now vintage gems, are coveted by collectors worldwide. Even though O.S.C.A.'s active years spanned just two decades, their indelible mark on motorsports history is undeniable.
Meaning and History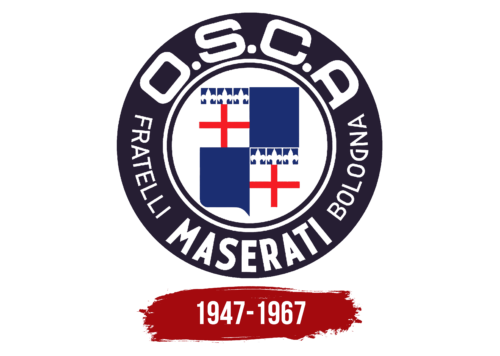 What is O.S.C.A.?

In 1947, the Maserati siblings established O.S.C.A. (Officine Specializzate Costruzione Automobili—Fratelli Maserati S.p.A.), a pioneering Italian firm known for crafting superior racing and sports cars. Located in San Lazzaro di Savena, Bologna, the company was admired for crafting vehicles that excelled in speed and quality, regularly rivaling fellow Italian manufacturers like Ferrari and Maserati.

Upon leaving Maserati in 1947, the Maserati siblings started OSCA with the aspiration to construct compact, competitive racing cars. Their venture quickly bore fruit, with OSCA swiftly becoming a formidable name in sports and racing car circuits, earning several significant race victories. Regrettably, the firm encountered increased competition and fiscal difficulties, leading to its dissolution in 1967. Despite its brief operational period, OSCA has left an enduring footprint in the sports and racing car sphere. Even today, their cars remain treasured commodities among collectors and enthusiasts worldwide.
O.S.C.A. color codes
Dark Purple

Hex color:
#261f34
RGB:
38 31 52
CMYK:
27 40 0 80
Pantone:
PMS 276 C
Dark Sapphire

Hex color:
#1c2e72
RGB:
28 46 114
CMYK:
75 60 0 55
Pantone:
PMS 280 C
Pigment Red

Hex color:
#f41b24
RGB:
244 27 36
CMYK:
0 89 85 4
Pantone:
PMS Bright Red C