Kawasaki is a well-known Japanese brand, founded in 1896. It is one of the world's largest industrial enterprises, manufacturing motorcycles, jet skis, tractors, trains, ATVs, robots, and other equipment. Now it is such a large-scale transport and production company that it has two headquarters. One is located in Tokyo; the other is in Kobe. The founder of the industrial concern is Kawasaki Shōjo, who gave the company its surname, which was later taken based on corporate symbols.
Meaning and History
The company's career started with aircraft and shipbuilding and the repair of railway transport. But in the post-war years, Japan, as the losing side, was obliged not to release aircraft, imposing a moratorium on this direction. All equipment was dismantled and taken out of the country, and thousands of people lost their jobs.
To save the day, Kawasaki decided to retrain. In the late 1950s, she bought the bankrupt motorcycle manufacturer Meguro Manufacturing and moved on to another technical direction. Thus began the formation of a motorcycle brand with an individual mark, which quickly became recognizable worldwide. Over the years, it has changed only once.
1961 – 1976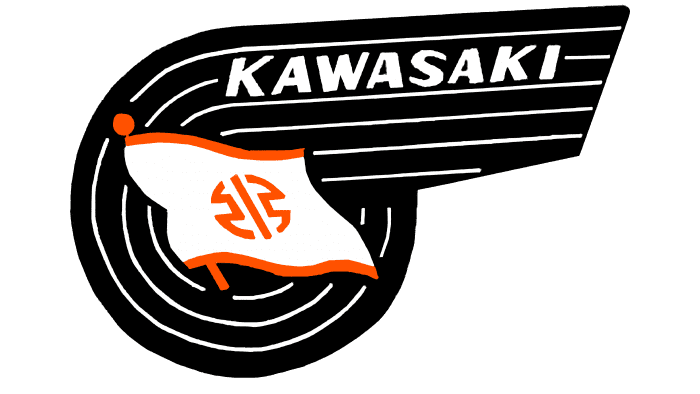 The debut emblem of the transport company contains a sports track lined with several wide stripes. This is a direct indication of the sporting direction of work, since, in the early years, the company focused on motorcycles, making motorcycles the standard of quality and ergonomics.
In the center of the racing tracks, turned in the form of a bend, there is a signal flag with which they start the competition. The main panel is white, while the edges and shaft are yellow. Kawasaki's name is on a black lined box.
1976 – today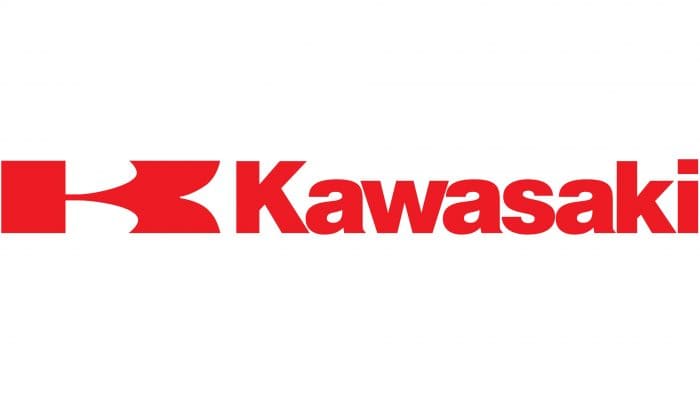 After a large-scale expansion of the technical base and assortment, the manufacturer decided to move away from the sports theme reflected in the logo and make it universal. As a result of a major rebranding, the Japanese trademark has a new symbolism. Moreover, a complete package was presented – from corporate style to the official label.
Font and Color of the Emblem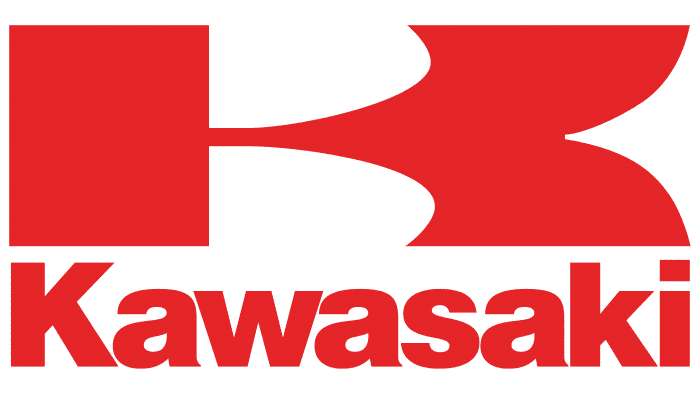 The modern version consists of text. It uses the corporate name in a strict style. "K" is not only the initial letter in the word – it is also a kind of graphic sign with a large straight leg and a zigzag element.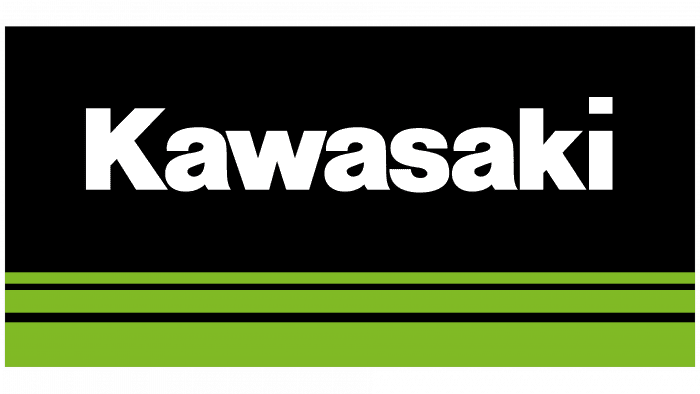 The name in the logo is written in uppercase. The letters do not have serifs – they look like perfectly even characters, not protruding one iota beyond the indicated border. The only exceptions are "k" and "i," the height of which coincides with the word's first letter. The logo's color palette includes black, white, scarlet (formerly), and bright red (now).