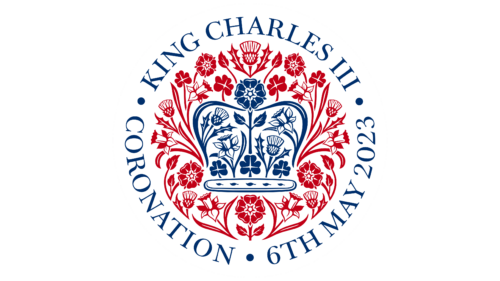 In early February 2022, Buckingham Palace unveiled the emblem that will be used at the coronation of Charles III this May. It will also adorn souvenir products, social media, various events, and street parties. Its developer – design guru Jony Ive, who participated in the creation of Apple products, including the iPhone.
The style of the British monarch's official royal logo is dictated by his love for nature and concern for the planet's welfare. In addition, it emphasizes optimism, inspires joy, and gives the spring mood. All of this is encoded in the floral ornament that forms the crown of St. Edward, intended for the coronation. The emblem is a compilation of "plant" mascots from around the United Kingdom:
shamrock;
daffodil;
thistle;
rose (rosehip).
They are evenly distributed on the red part of the circle and form a harmonious pattern. They are characterized by smooth lines, soft curves, and sharp corners because some of these plants are characterized by thorns.
The same flowers are used to make a crown. It has two daffodils, two thistles, three shamrocks, and one rose, taking the place of the jewel on top. The rim consists of five leaves arranged in a row. The central part of the emblem is painted blue.
The frame is replaced by a ring of inscriptions in capital lettering with needle serifs. Bold dots separate all three fragments of text. It reads "King Charles III" at the top, "Coronation" at the bottom left, and "6TH May 2023" at the bottom right. The logo was the final pre-wedding touch on the occasion of the monarch's coronation at Westminster Abbey.