Founded in 1941 in San Diego, the region's premier forum for exploring and presenting contemporary art, the Museum of Contemporary Art (MCASD) announced a major change in its strategy and style. Setting itself the main and very important task – to make visitors think about their lives and the existence of various communities in the light of the constant changes taking place in the world, through the prism of modern art, the brand has deeply rethought its visual representation. As the museum has evolved, it has opened two main halls, in San Diego and La Jolla, which constantly showcase the unique world-renowned collection. As an important regional cultural center, MCASD stimulates the development of communication between people and communities, raising their cultural and intellectual level, which requires the expansion of architectural areas and the reflection of goals and objectives through updated visualization.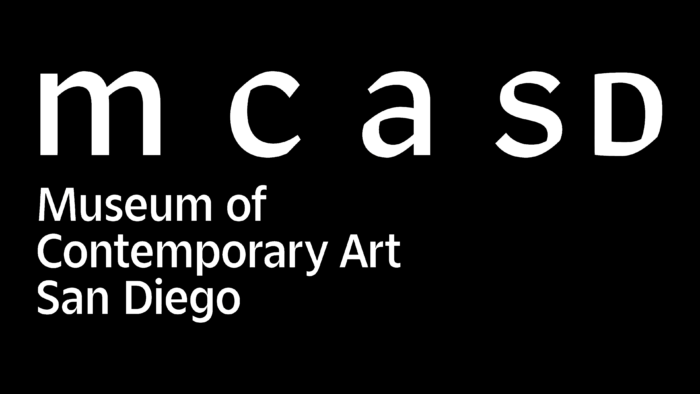 The dynamic and diverse role of the brand locally and internationally has required a more expansive display than is typical of today's minimalist design trends. Oversimplification here was simply unacceptable. To meet the main criteria and needs of the museum with a long-term functionality, the visualization was built on an identity system that acquired the ability to transform and quickly adapt to the created space and environment. The solution to the problem was facilitated by creating an original color palette, which was represented by a unique and attractive set of colors in its combination, as well as the development of Zin super-family fonts, including variants with and without serifs, expanded and compressed. This approach helped ensure that the brand's visual voice sounded diverse, making it easy to use for various events and exhibitions. At the same time, visual cohesion and institutionality were preserved.
The text block of the logo is an abbreviation of the name in Robinson by Commercial Type, which has redesigned the S and D for personality. The spacing between the letters was chosen to create a visual perception of the autonomy of each letter, which is an abbreviation of the words of the name. The clarification of initials in this way was taken from the parentheses introduced by Ladislav Sutnar, with which the latter provided a visual separation of area codes in telephone directories. This method also ensures the perfect adaptability of the logo to a variety of layouts.