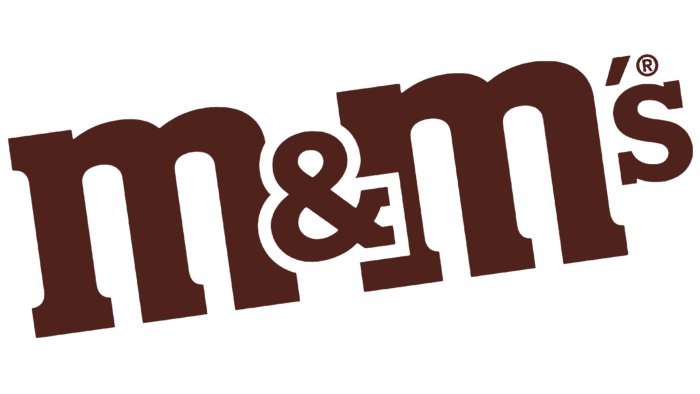 M&M is a well-known brand of chocolates manufactured by Mars. The label is known for its fun advertising campaigns and colorful sweets, which are presented in two versions: with and without peanuts.
Meaning and History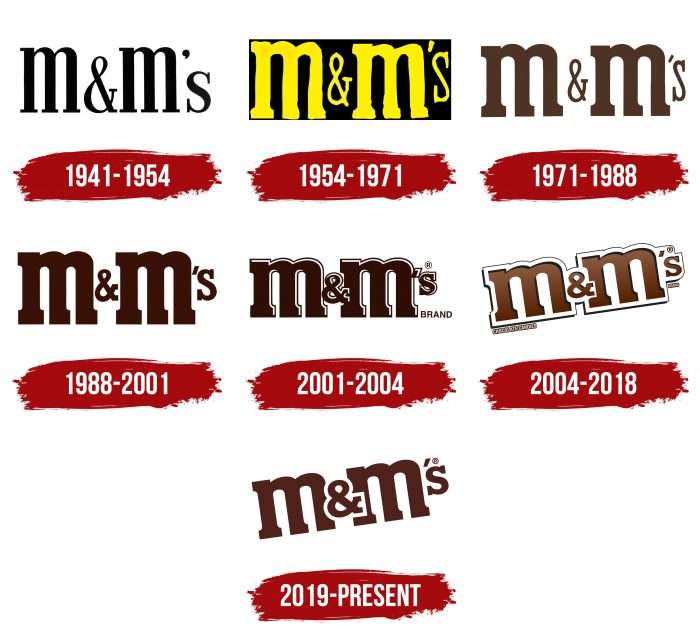 The packaging was introduced in 1941. The M&M logo has always consisted of a wordmark without any additional characters. The only difference has always been the font used and the color palette.
1941 – 1954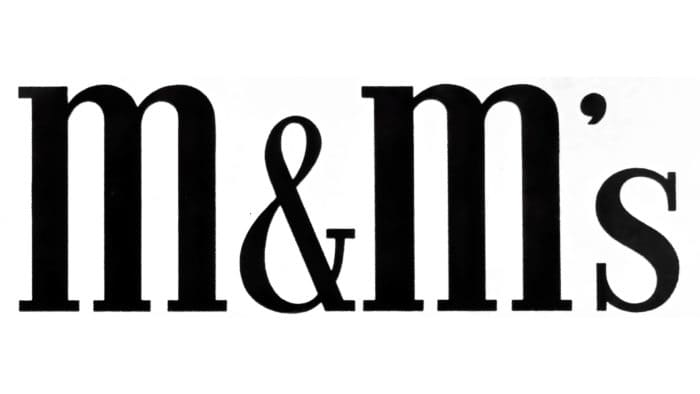 The first M&M logo was distinguished by lowercase letters, a traditional serif font that was slightly narrower and extended in height. The letter "S" was less than the letter "M." The color palette of the original M&M logo was monochrome.
1954 – 1971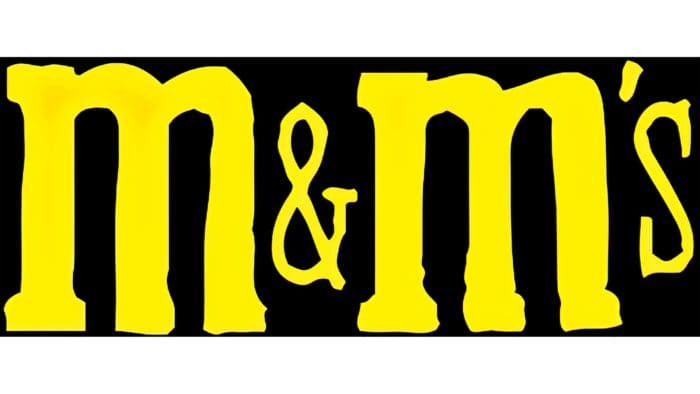 The inscription has been changed. Now the logo used a hand-drawn font of an uneven style, which was yellow and located on a black background. It was the brightest M&M logo in brand history.
1971 – 1988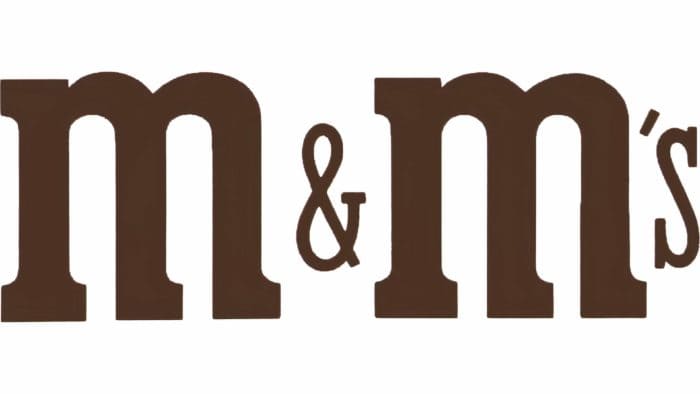 In 1971, the logo changed its color scheme from yellow to brown, and the letters acquired a slightly different font. This version of the visual brand identity design has remained with the company for 17 years.
1988 – 2001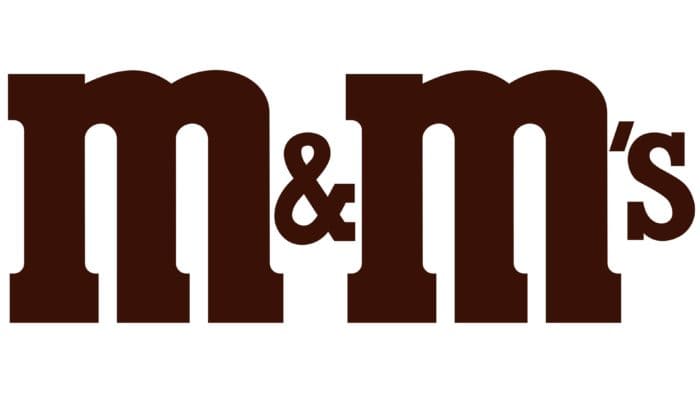 Dark brown and chocolate are now the primary color of the M&M logo. The inscription is made with cleaner and bold lines. This is a simple but powerful logo that will remain with the brand for the next 13 years.
2001 – 2004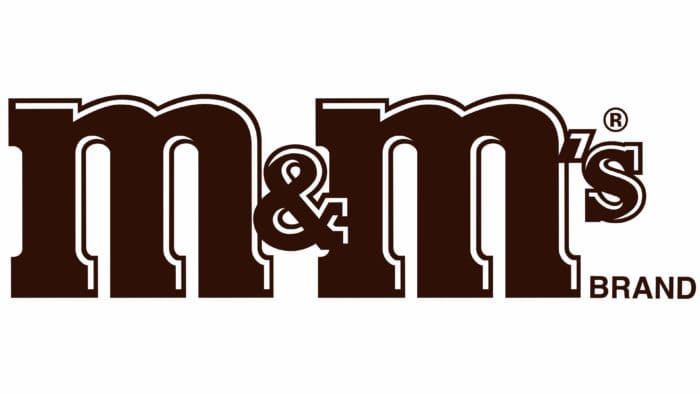 The 2001 redesign brings a new, brighter shade of brown to the M&M wordmark. Now it also has a white-brown outline that adds volume to the logo.
2004 – 2018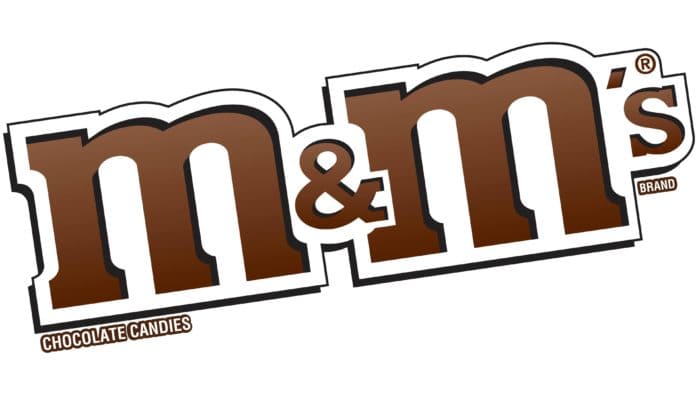 In 2004, the M&M logo was located diagonally on the package, and brown with a black shadow, adding dynamics and a modern look. The letters are placed on a white background that follows the outline of the emblem.
2019 – present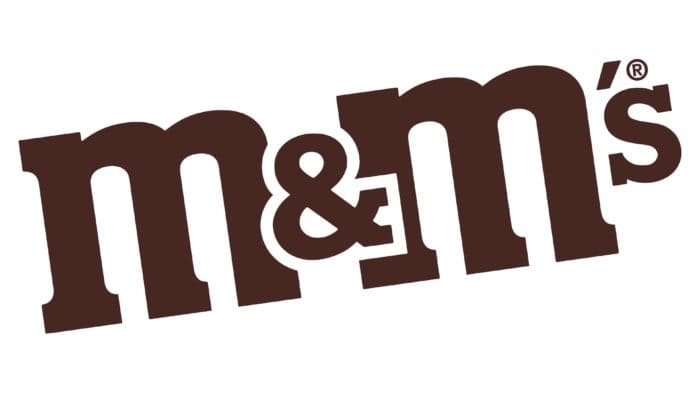 The 2019 redesign returns the flat two-dimensional shape of the M&M logo, again making dark brown the primary color in the brand's palette. The letters are still located diagonally, but now they look more minimalistic and more straightforward. But in this case, simplicity is the key to beauty. The ampersand sign visually seems to be located above the letters and has a white outline.