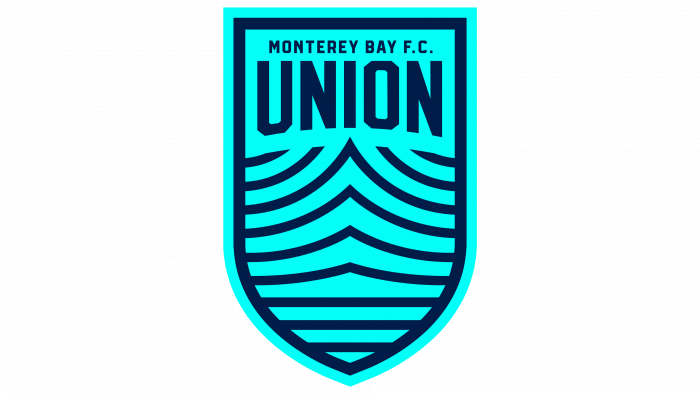 In 2022, the Monterey Bay FC team will play in the United Football League for the first time. The club itself – young and promising-intends to declare itself in the game on behalf of the California State University Monterey Bay (CSUMB). Paving the way for itself, the club is investing millions in maintaining existing hardware and reserves, including cleaning up the historic Freeman Field, which is a renowned gathering place for 6,000,000 spectators.
The club's logo, which appeared just a year ago, was created by British designer Christopher Payne.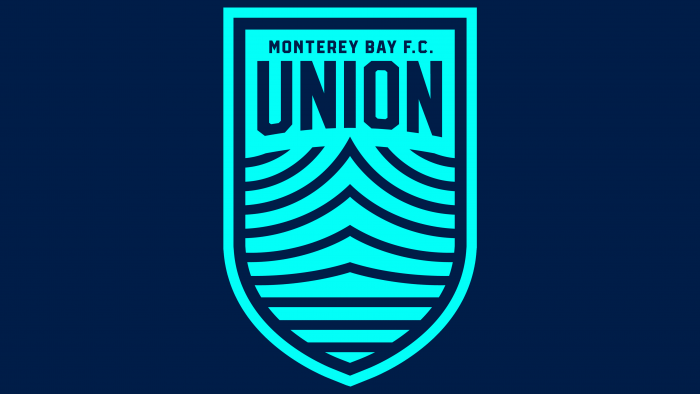 The logo is a bright blue image of a shield with an outline, inside of which water flows, and in the middle, a wave seems to rise, or rather a wave crest, raising the word "union" upward, and just above the name of the club, Monterey Bay FC, is finely written.
The philosophy of the newly-made brand fits into the framework of the club's geographical location and its focus in general. Often, sports brands use the concept of a shield as a symbol of support and support, repelling an attack on their homeland. In this case, such a symbolic image quite literally reflects the essence of the club because football itself is a game of confrontation, antagonism of the parties, a struggle for power over the sword, respectively, the defense of one's field.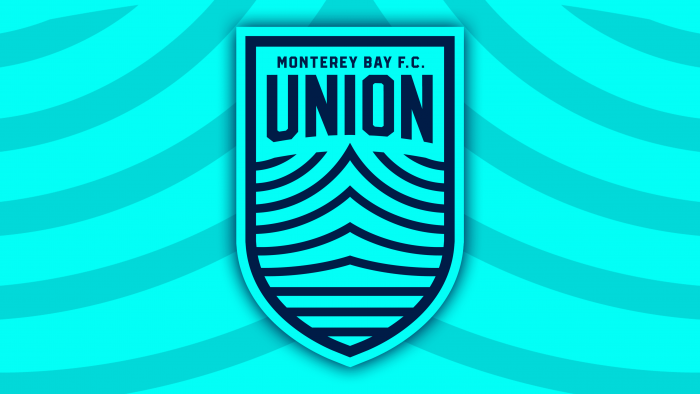 Water in the outline of the shield indicates the bay, a feature of the area. It is confused by the size of the letters in the club's name as if this is generally an inconspicuous and unnecessary detail. The glowing blue light indicates the depths of the waters, the underground potential, the mystery of the region as a whole. This adds originality and richness to the logo. In general, the waves symbolize several aspects:
The harvest (because the region is famous for its farmland).
The movement of the Pacific Ocean.
The land itself.
It is important to say that the logo. At the same time, the only element from the identity has a significant advantage over the logos of other teams because it stands out with the color and terrain lines underlying the concept.