A unique toy museum from Marek Sosenko – Muzeum Zabawek Kraków (Toy Museum Krakow) was created in 2021. To form visual appeal and form its own identity, the museum's organizers turned to the famous Warsaw design studio – the Podpunkt company. In developing the corporate identity of the museum, the designers turned to the history of the origin of the very idea of ​​the museum, drawing inspiration from the original exhibits.
The toys of the family of the antique dealer Marek Sosenko are well known to the inhabitants of Kraków but also to many outside Poland. Having started collecting toys in 1978, Marek created a unique collection that became the basis of the museum. Today it is one of the favorite places for family recreation, an opportunity to usefully spend your free time, enriching your knowledge of the world of toys. The museum includes various "representatives" of the gaming world – teddy bears and dolls, logic games, and books of past years of publication. Here you can see real rarities and works of art that once gave their young owners much joy and happiness.

The original toys of the 50s in the form of an accordion dog, a Jack in a box, and Niklova's toys of Czech production, which were popular in the past, had a particular influence on the formation of the museum's logo. As the main theme, an accordion was taken, which makes various evolutions – it opens, collapses, unwinds in the dynamic system of the museum's interactive website. They created the corporate identity of Muzeum Zabawek Kraków very successfully combines modern design technologies, creativity, and nostalgia for a happy childhood.
A feature of the logo is the presence of sharp corners, pointed ends. In this way, the main essence of the museum was conveyed – the demonstrations of old, vintage toys, at the time of production of which the requirement to create safe, child-free forms were not yet met. This immediately returns parents and adults to their distant childhood, ensuring the recognition of such toys, among which there will certainly be the most beloved for many of them.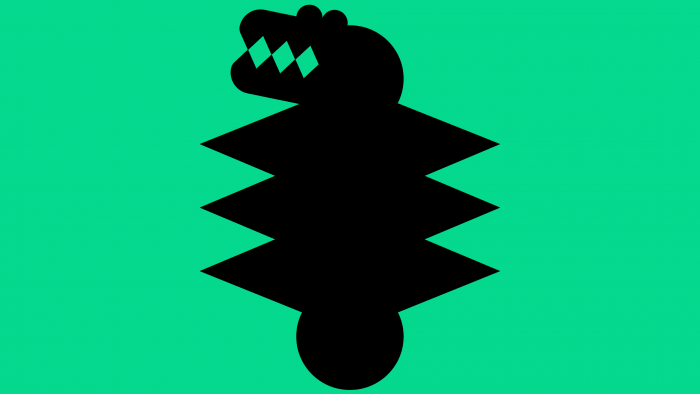 Next to the accordion dog is the museum's name, each word of which is placed one under the other and aligned to the left. The text has no special features. The entire logo is made in a single color, which expands the possibilities of its use in a wide variety of combinations and placements. Despite the absence of the expected "gaiety," some playfulness in the performance of the emblem of the "children's" museum, these notes are very well manifested precisely in the bright color palette of applications and on image products.