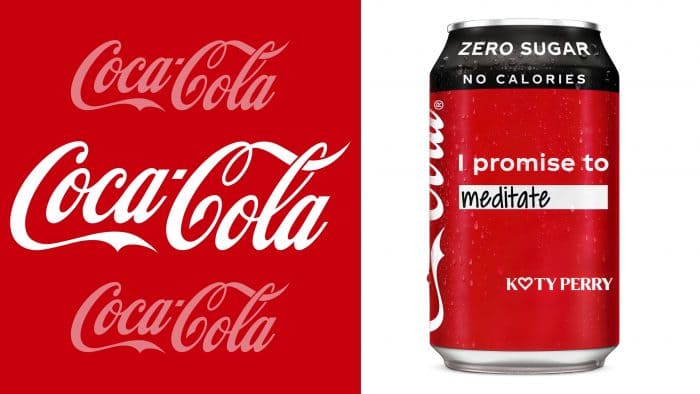 The Coca-Cola logo is by far one of the most recognizable in the world. Whatever new containers or tastes the company releases, the emblem remains unchanged. The brand's new advertising campaign is obliged to overshadow the difficult 2020 and inspire positive and positive changes in the new year. Oddly enough, this time, the company decided to get rid of the logo on the packaging.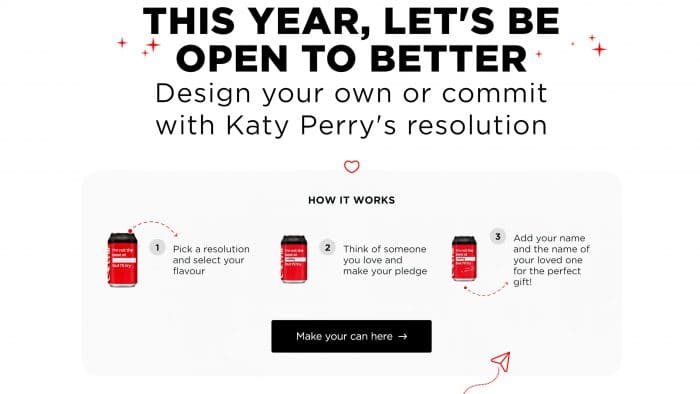 While new jars can only be seen in Europe, let's look at the new design. Tins of different colors (silver or a combination of red and black) are decorated with cute inscriptions, for example, "I promise to smile more only for you" or "You're right, it's time for me to take more breaks." You can also decorate the jar with your lettering on the website. Don't forget just to add a pinch of care!
The advertising campaign is called "Open to Better." Its creators are 72andSunny Amsterdam. Successful packaging design helps share care and pleasure with your friends or family, which is the campaign's main goal. Don't forget that you can personalize the jar or borrow it from a celebrity. The site contains Katy Perry's phrase, "I promise to meditate."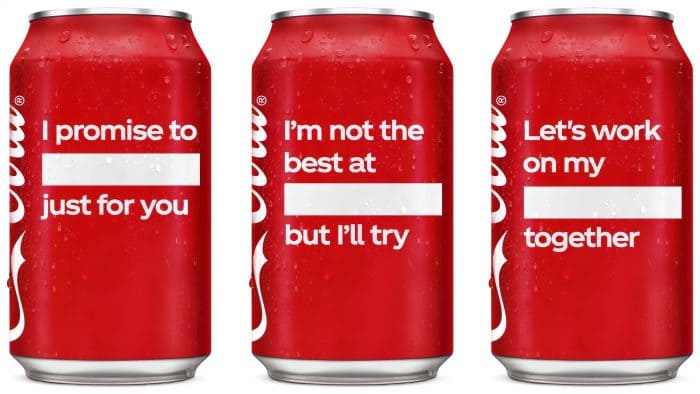 Along with the colorful cans, Coca-Cola has provided an accompanying video with interesting stories from its fans. Dialogue with your customers is a key factor that influences the success of an advertising campaign. The brand came up with its idea and wanted to hear from consumers and, as a result, received many cool quotes and inspiring phrases. Of course, just a can of a famous drink will not overshadow all the past year's experiences and losses, but this is a pleasant way to show concern. Coca-Cola is so recognizable that its products are easily sold even without the famous logo – the red can is a worthy replacement for the emblem.
Ditching the logo is a bold move, but at the same time, you can play into the hands of the company. Coca-Cola's new "Open to Better" advertising campaign proves once again that brands care about their fans and are ready not only to delight them with new products but also to communicate and listen to them.