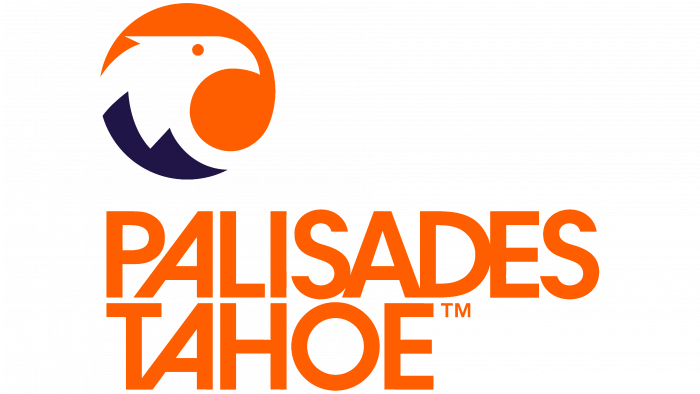 The popular international ski resort Squaw Valley Alpine Meadows has undergone some changes and changed its name. Now, under Palisades Tahoe's name, it will cover two legendary resort areas – the Olympic and the Alpine meadows. The need to change the name arose for several reasons. This merger required the creation of a new identity, reflecting the resort's legendary history, telling the story of the pioneers of freeskiing and participants in the Olympic Winter Sports. This required the use of cultural symbols that have accumulated over 70 years of alpine skiing. The new knowledge became a tribute to the area's topography with its sheer granite cliffs, gorges, and peaks. Alpine meadows are a place that has captivated more than one generation of lovers of hiking, skiing, snowboarding, and unique nature with its beauty. It will now be embedded in the visual identity of the combined brand. An important factor in the name change was the trend towards respect for indigenous peoples. It was decided to remove the name of their women, which was considered humiliating for the Indian minorities – "squaw", which was included in the old name of the resort. The rebranding began in 2020. But its scale will require several more for full implementation.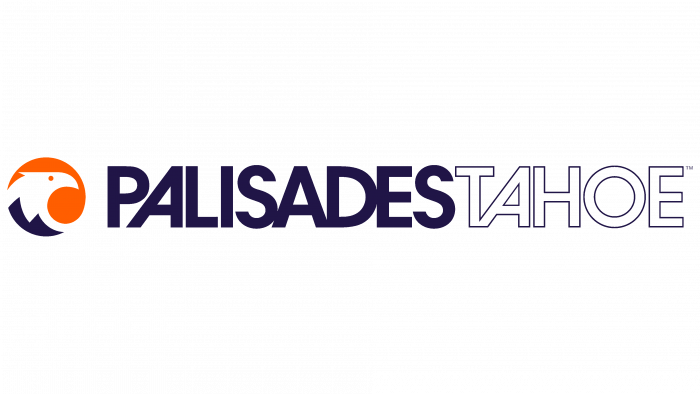 The new emblem is presented in the form of a round sign with the text of the new name placed to its right. The sign is a circle in which the white head of an eagle is placed – a tribute to the sacred Indian symbol of connection with heaven – Wash. Thus, a demonstration of respect for the origins and symbols of the beliefs of indigenous peoples was carried out. The use of Washu in the logo was coordinated with the representatives of the Indians inhabiting these lands. In its lower part, two peaks are made in black, symbolizing the mountains that make up the Palisades Tahoe. A bold combination of white, black, and bright, close in the shade to the international signal or cinnabar color, was used to accentuate attention.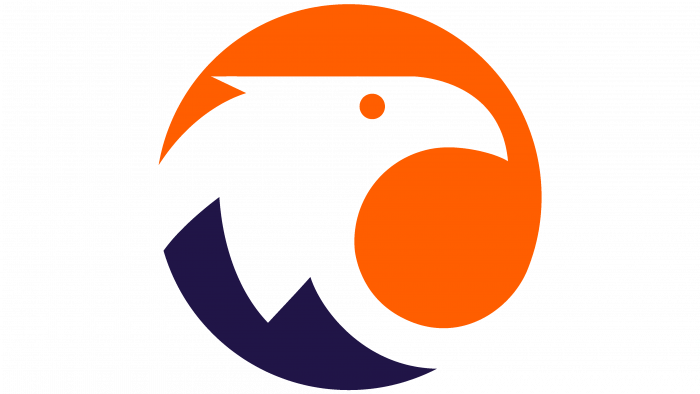 The name is made with the original execution of the lowercase letter "A," whose right leg has a slope, symbolizing the descent from the mountain. Both words of the name are located one under the other. They are made according to the height of the sign in the same bright performance of the shade of the background of the sign and the eagle's eye.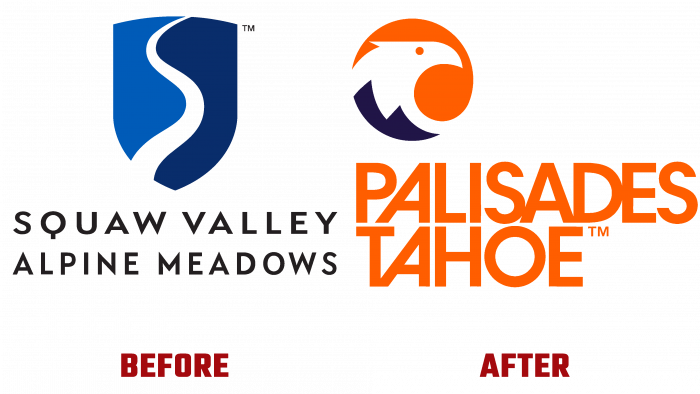 This implementation of the emblem demonstrates the strong connection between the past, present, and future of the territory, which became the recognized resort, called today – Palisades Tahoe, and the site of the winter mountain sports competitions.