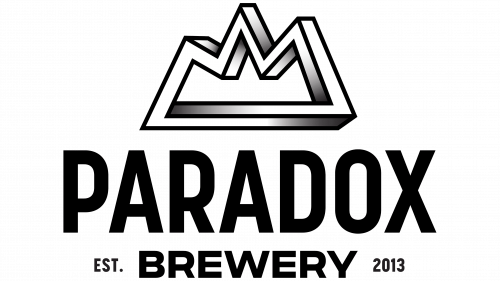 As Paradox Brewery approaches its decade-long milestone, the craft brewer is reimagining its brand identity to set the stage for national distribution. Located in the scenic Adirondacks, the brewery has long been a favorite destination for beer lovers and outdoor enthusiasts like mountain bikers, hikers, and skiers. Paradox Brewery has carved a niche with its diverse portfolio of inventive beers but now seeks to expand its footprint in an increasingly competitive marketplace.
This move for a brand overhaul is fueled by the brewery's former identity, which, while popular among local consumers, often led to confusion with other regional brewers. This identity crisis affected both draft and package sales and was particularly pronounced in downstate and Mid-Atlantic markets. The original brown-and-yellow color scheme, borrowed from the NYSDEC, clearly didn't appeal to a broader audience.
This revamped logo is a harmonious blend of the traditional and the contemporary, aiming to capture the brewery's mountainous roots and commitment to high-quality brews. The "crowntain" concept cleverly integrates a crown—symbolizing top-notch ingredients—with mountain motifs. An "impossible shape" in the design is a subtle nod to the interconnectedness between Paradox Lake and the nearby Schroon River. Paradox Brewery logo transformation is timely, coming on the heels of substantial investments in a brand-new brewery and tasting facility. The team succinctly states, "In an era of rapid transformations, standing still is the riskiest move."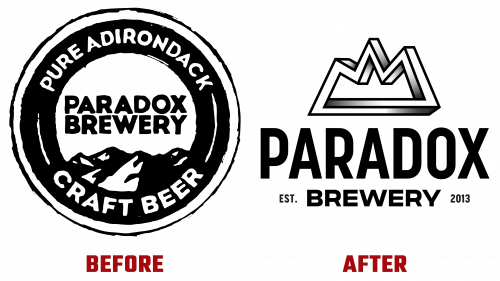 A major part of the rebranding exercise includes:
Revamping the brewery's shelf appeal.

Fine-tuning its brand language.

Tweaking the overall design to appeal to a more extensive consumer demographic.
"The market has tightened, and our approach needs to adapt," says the brewery team. While the branding elements are undergoing a shift, what remains consistent is the brewery's method of beer production.
With its rebranding efforts, Paradox Brewery seeks to achieve a tricky balance: drawing in new customers while keeping the loyalty of its existing community. The new brand identity, due to arrive in the coming months, is designed to give this brewery a fresh and distinguished appeal as it prepares for its next growth phase. This way, Paradox Brewery hopes to entice a new wave of patrons without alienating its long-standing customer base.