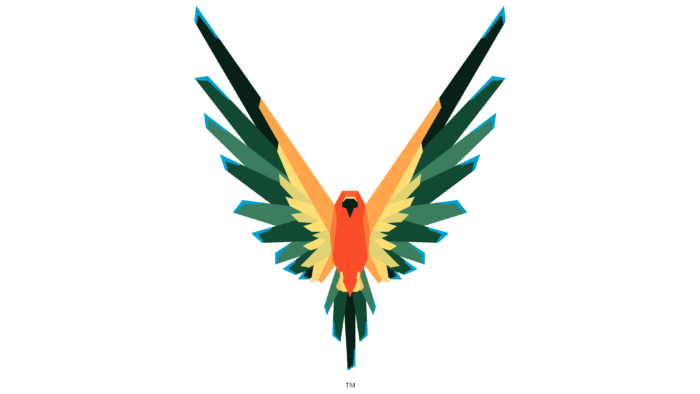 Paul Maverick Logo PNG
According to the Paul Maverick logo, the blogger's star rises to the sky. The showman is like a bright bird whose feathers shimmer with all the rainbow colors. The emblem indicates that the celebrity's work is varied and attracts attention.
Paul Maverick: Brand overview
| | |
| --- | --- |
| Founded: | 2007 – present |
| Founder: | Logan Alexander Paul |
| Headquarters: | United States |
| Website: | youtube.com |
Paul Maverick is an internet celebrity with millions of YouTube subscribers. His full name sounds like Logan Alexander Paul. Born in 1995, he dropped out of university at 19 to pursue video blogging. His first videos on Vine proved to be incredibly popular: he even entered the top ten users of the service. Then the original videos began to appear on other social networks. Now Maverick uploads various pranks, vlogs, short films, and clips with his participation, as well as hand-drawn cartoons of his production. In addition, Paul became familiar on TV screens because he repeatedly starred in commercials, played episodic and main roles in films and TV shows.
Meaning and History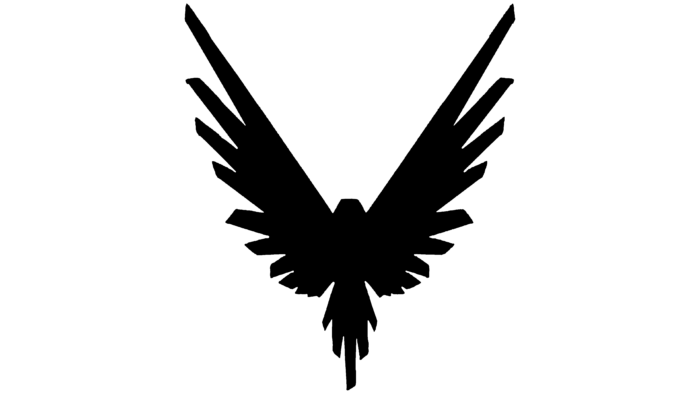 Logan has a huge number of hobbies. He is not only an actor and YouTuber – he managed to build a boxing career, release several singles and create a personal clothing brand Maverick by Logan Paul. The brand name drew backlash from Maverick Apparel, a sportswear company for teens, but it never came to court.
The blogger uses a word as a pseudonym, showing his independence, influence, sincerity, and fortitude. As a real individualist, he shoots provocative videos, which is why he got into scandals more than once. He was criticized for hitting two dead rats with a stun gun, getting into fights, walking naked down the street, and doing many other deviant acts. Because of this content, YouTube demonetized Paul's accounts several times and put him on probation.
The loudest incident involving Logan occurred at the end of 2017 when he traveled to Aokigahara with a film crew. They were about to shoot a sequel to the series but stumbled upon a man who had recently committed suicide in the woods. As a result, a video of a corpse appeared on the Maverick channel. Users accused YouTubers of insensitivity and demanded to block his accounts. Paul admitted his mistake. He donated a million dollars to the mental health services that work to prevent suicide as an apology.
Logan loves animals much more than people. He had many of them: a parrot, a pig, a turtle, several dogs, and this is not a complete list. By the way, a parrot named Maverick became the inspiration for his nickname and is depicted on the logo of the clothing brand. The blogger had a favorite pet long before filming Vine videos.
Unfortunately, the bird died in mid-2019, not having lived even seven years. She was eaten by a huge mastiff puppy that Logan had gotten when his previous dog Kong was torn apart by a coyote. Only a few months passed between the two tragic events. Youtuber himself, in his videos, hints that this is a punishment for a video with a suicide victim. After several years, the parrot has not been forgotten: its image is immortalized in the logo, which adorns branded sweatshirts, T-shirts, and hats. In addition, the clothing manufacturer has a lettering symbol. It contains the word "mav" in a custom font. All three letters are in lower case and consist of wide, curving stripes.
The main element of the Maverick by Logan Paul identity is a drawing in the form of a bird with wings spread out to the sides. The designers depicted her without detail: a black silhouette set against a blank white background. The feathers of different lengths can guess the fact that this is still a parrot. The emblem is perfectly symmetrical: the left half looks like a mirror image of the right. If the bird symbolizes freedom and creative flight of thought, then symmetry reflects internal balance.
Font and Colors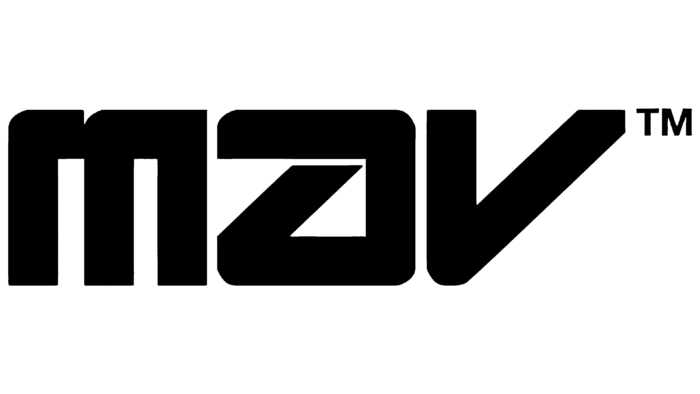 The Maverick wordmark has been designed from the ground up to provide a custom set of glyphs. Each letter has some interesting, distinctive features. For example, at the top of the "m," a small triangular notch breaks the geometric shape. As for "a," it consists of one long broken line. And the "v" resembles a checkmark because of the vertical bar on the left side.
The colors of both Paul Maverick logos are very simple black and white. Using this color scheme, the creator of the clothing brand follows the path of well-known brands that work in the fashion industry and adhere to a minimalist style of identity.
Paul Maverick color codes
Black

Hex color:
#000000
RGB:
0 0 0
CMYK:
0 0 0 100
Pantone:
PMS Process Black C