Earlier rumors about the name change of the popular game console PES 2022 by the beginning of the new season have been confirmed. On July 21, 2021, an official presentation was held, at which Konami announced a complete reorientation of all its social networks to an updated brand – eFootball. Fans have previously seen applications for the new emblem in Argentina and Brazil, sparking a lively debate over whether the pending rebranding will affect the style, logo, and name. Now it's safe to say that PES Mobile will be eFootball 2022 in the 2022 gaming season with a new logo and a radically changed visual identity.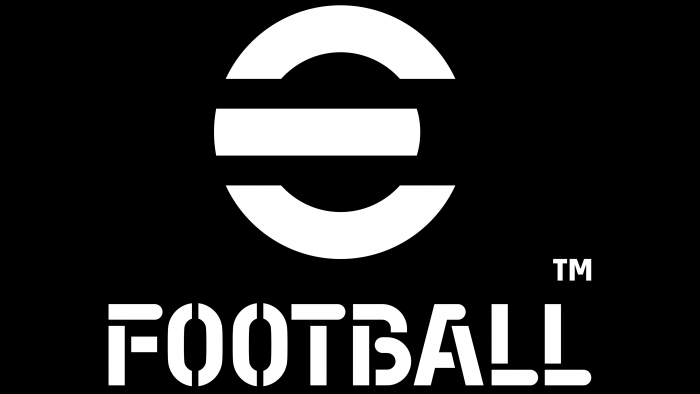 Unlike the previous version, the updated version will use a reward system that will provide bonus points when players perform various actions. Bonuses allow you to get in shape, change players thanks to Iconic Moments, order the best game moments, and win matches from football history. Everything is available in the eFootball store. New gameplay and improved graphics will be a welcome addition for fans.
The new sign is a stylized letter "e" made of three elements – two reverse semicircles and a line separating them. Below this sign is FOOTBALL, made in large stylized letters, each consisting of several segments. All elements of the font do not have sharp corners. Their rounding is reminiscent of the toe shape of football boots, and the dividing stripes echo the brand names of the world-famous sportswear manufacturers Adidas and Reebok.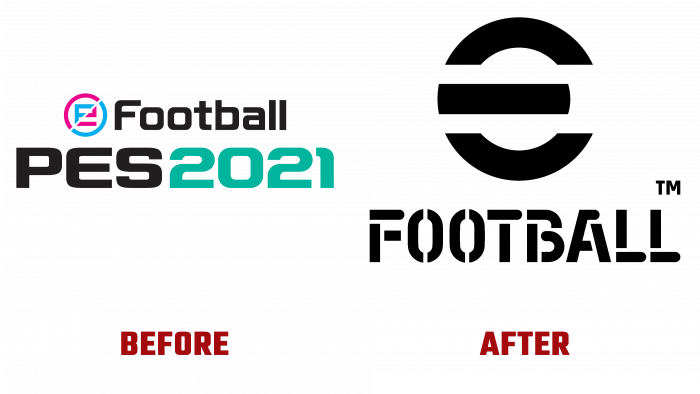 In the upper right corner of the name, the trademark designation is applied. The font and sign have a bright yellow fill, which stands out favorably against the logo's deep, almost luminous blue background, which immediately attracts the eye to the emblem and makes you want to know more about what is hidden behind it, what pleasures it promises for users. In addition, this color combination is a practical application of the results of research carried out by the Football Association of England, supported by UEFA on combating color blindness among fans. The data obtained confirm that non-perception of blue and yellow colors is rather rare and easier to cure than blindness to red-green shades.