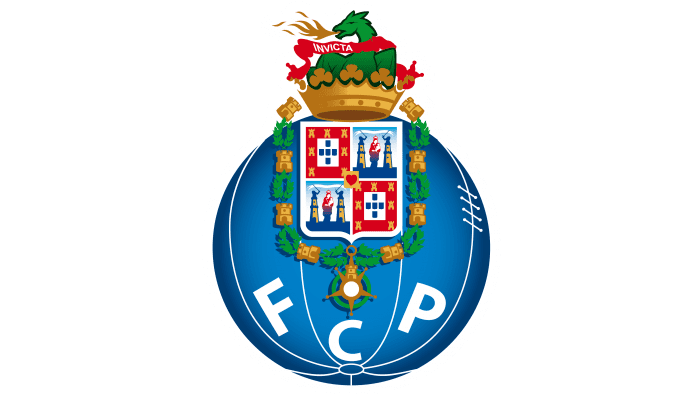 Porto Logo PNG
The logo of Porto, the most famous Portuguese club, is colorful and full of elements. The main colors borrowed from the Royal House, the heraldry symbolizes the commitment to the country and history. The formidability, strength, and power reflect the dragon.
An emblem of a Porto football club is filled with a huge number of elements. There you can see the tower, the dragon, and the Virgin Mary. But in fact, everything is not so complicated as it might seem to be.
| | |
| --- | --- |
| Founded: | 28 September 1893 |
| Founder: | Antonio Nicolau de Almeida |
| Headquarters: | Porto, Portugal |
| Website: | fcporto.pt |
On September 28, 1893, one of the most popular football clubs in Portugal was founded by a merchant who was engaged in exporting port wine to England. However, the day of the foundation was not chosen by accident; actually, September 28 is the birthday of the then-ruling King of Portugal Carlos I and his wife Amelia, who was born on the same day. Speaking of colors, blue and white Porto tones were the official ones of the Royal House of Portugal. King and his wife were invited to the very first match of the just-formed team.
Meaning and History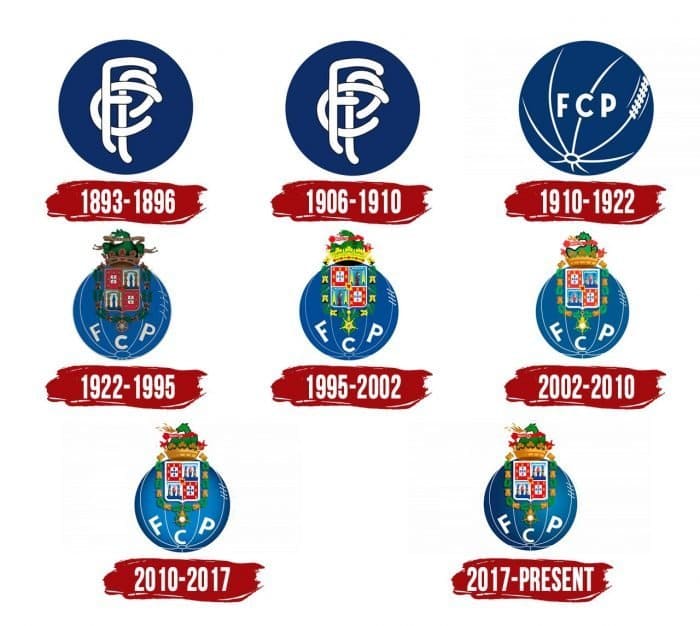 Porto's logo was quite simple. It consisted of the blue and white soccer ball that looked more like the globe (pay attention to the peculiar "meridians"), in the middle of which the abbreviation FCP was adorned.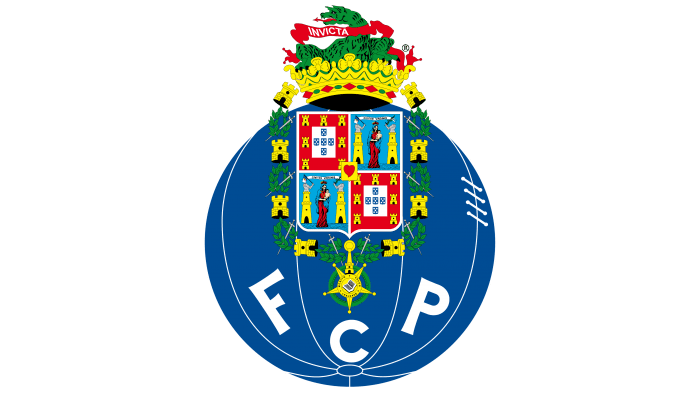 The only serious rebranding was done in Porto in 1922. The coat of arms of Porto's city (the image of the Virgin Mary) and the coat of arms of Portugal (with the castle towers on it) were added to the team's logo. All of it also frames the coat of arms of Portugal – eight Moorish castles, which Portugal won during the Reconquista.
But the most significant logo change was the addition of the inscription Invicta (invincible) and the image of the dragon. From that time, Port was nicknamed "the dragons."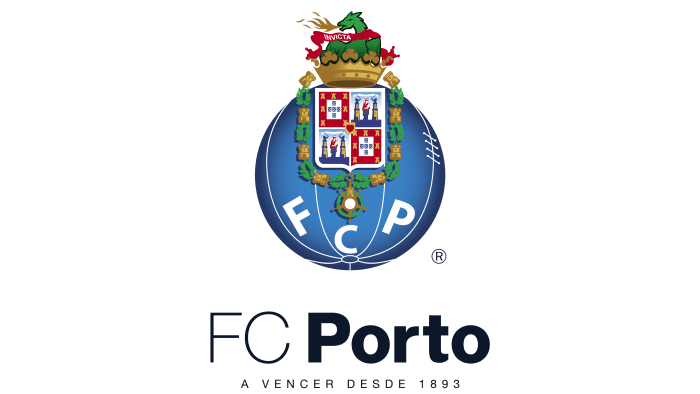 In general, despite the accumulation of elements in the logo, there are not so many of them: two emblems, the inscription, and the dragon. Surprisingly, since that time, the logo has not been visibly changed. Many designers suggest Porto new versions of the emblem, but the leaders of the "dragons" refuse all offerings. Some of them have a very stylish and modern look!
But the leaders and fans of "Porto" are too conservative to change their already based emblem to a new and stylish one.
What is Porto?

Porto is the abbreviated name for the Portuguese professional soccer club FC Porto. Based in the city of the same name, the club was founded in 1893 by Antonio Nicolau de Almeida. Over time, the team reached the top division (Primeira Liga) and became the second most decorated club in the country, with 83 trophies. Its home stadium is Estadio do Dragao.
1893 – 1896, 1906 – 1910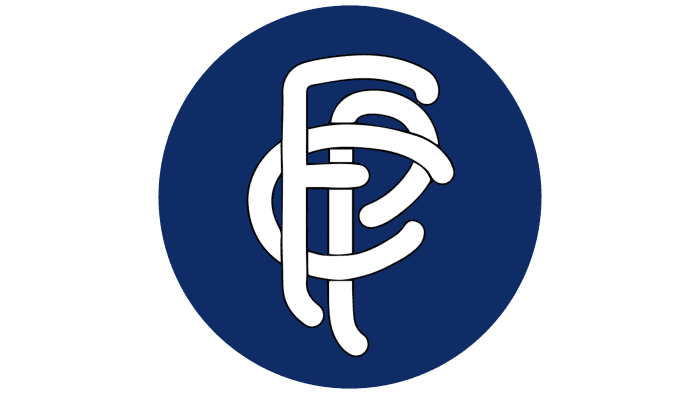 1910 – 1922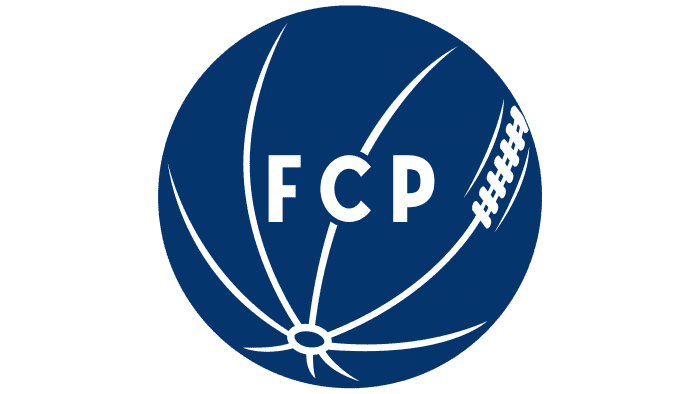 1922 – 1995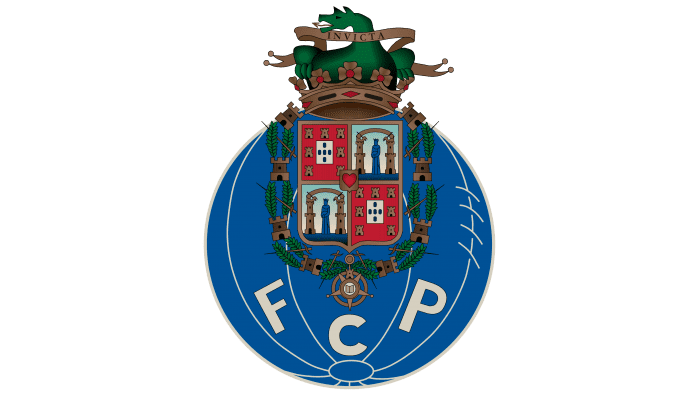 1995 – 2002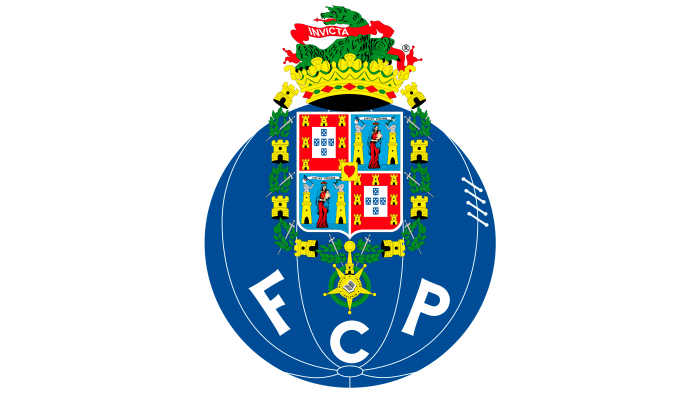 2002 – 2010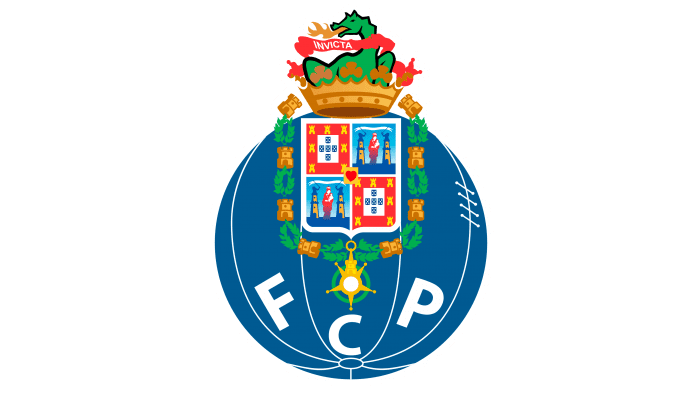 2010 – 2017
2017 – today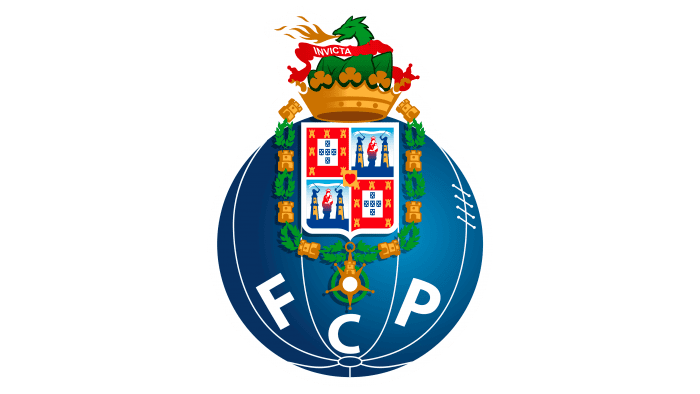 Font and Colors
Porto color codes
Midnight Blue

Hex color:
#00428c
RGB:
0 66 140
CMYK:
100 53 0 45
Pantone:
PMS 7687 C
Lava

Hex color:
#d60019
RGB:
214 0 25
CMYK:
0 100 88 16
Pantone:
PMS Bright Red C
Irish Green

Hex color:
#009634
RGB:
0 150 52
CMYK:
100 0 65 41
Pantone:
PMS 354 C
Maximum Yellow Red

Hex color:
#e9b245
RGB:
63 194 204
CMYK:
60 0 23 0
Pantone:
PMS 143 C