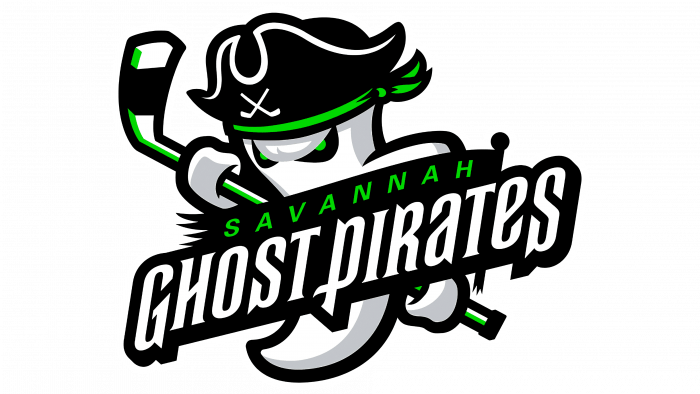 The new Savannah Ghost Pirates team kicked off at ECHL, introducing themselves at the end of October at a press meeting with the Ghost Coast Distillery. On this day, the general public had the opportunity for the first time to get acquainted with the emblem, name, and colors of the new team. Savannah Ghost Pirates' corporate identity and visual identity were designed by Studio Simon, the country's leading sports graphic designer from Louisville, KY. She will open her first season at the new Enmarket Arena next October.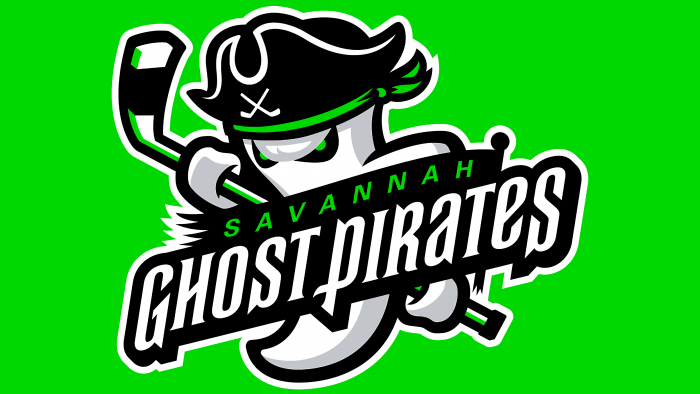 Starting to form the team's identity, the studio surveyed fans, team members, management to obtain more information, which allowed to choose a name that more accurately embodies the spirit and goals of the brand, making it popular with everyone. The winning option very closely matches the culture and folklore of the city, embodying its spirit visually in the team's emblem. The hockey stick ghost logo itself is the best way to confirm the essence of a team name visually. This spirit is also supported by the main color palette, which consists of white, black, and main fluorescent green, used as a background, occupying all the free space on players' shirts, image materials, and logos. The glowing eyes of a hockey ghost were created as an eye-catching element for all compositions. The logo turned out to be original and unique, attracting not only adults but also children. This design promises fans and viewers a lot of fun in future games full of action, entertainment, and fun.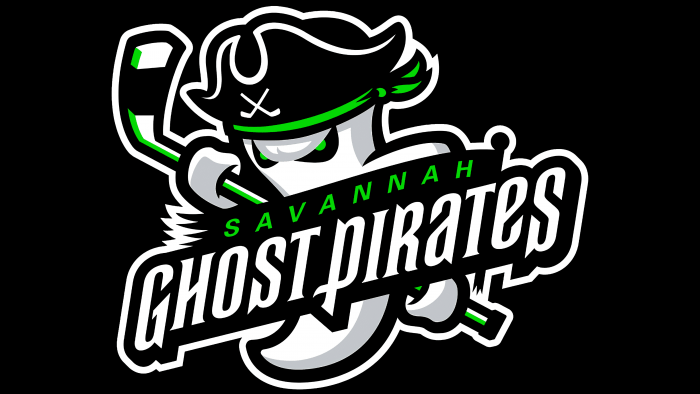 In addition to the ghost, the logo also carries the name of the team. On the diagonal – from left to right, upwards, there is the name of the hockey team, where the text Ghost Pirates is printed in white "pirate" type the Caribbean on a black background, and above it in green – Savannah. The latter is a modern digital font, which, according to the plan, should combine the historical spirit with the peculiarities of today. On the second, in black, a figure is used that repeats the shape of the pirate flag, battered by violent storms of the endless ocean. On the cocked hat, which is typical in its form of filibusters, instead of the traditional image of the "Jolly Roger" above the spliced ​​sabers, the attributes of ice combat are depicted – two crossed hockey sticks.
Thus, the new hockey club is already fully prepared to go on the ice to pursue its first victories.