Meaning and History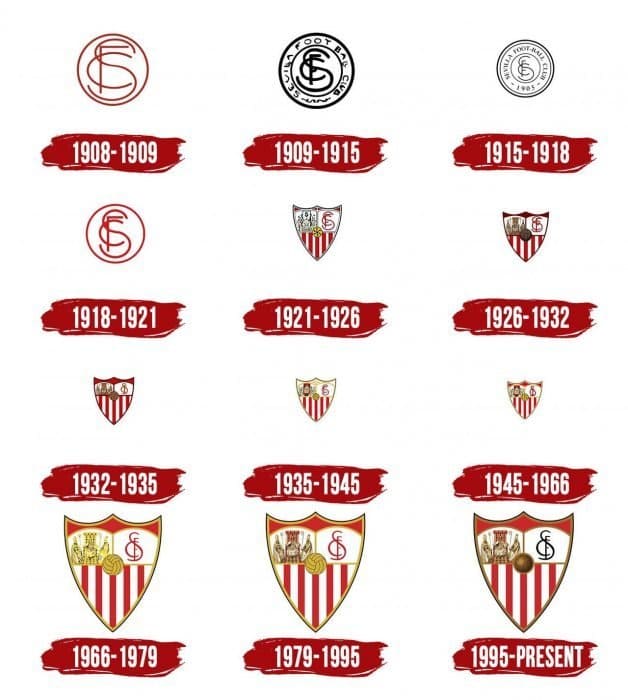 The Trinity is the main element of the Seville city emblem. In the center of the image, we can see Ferdinand III, The King of Castile, sitting on the throne with a sword. In 1248, he liberated the city from the Moors. Archbishops Isidore and Leander of Seville are standing on the sides. They are the largest Spanish church figures of the 6th-7th centuries, who are also present on the Sevilla logo.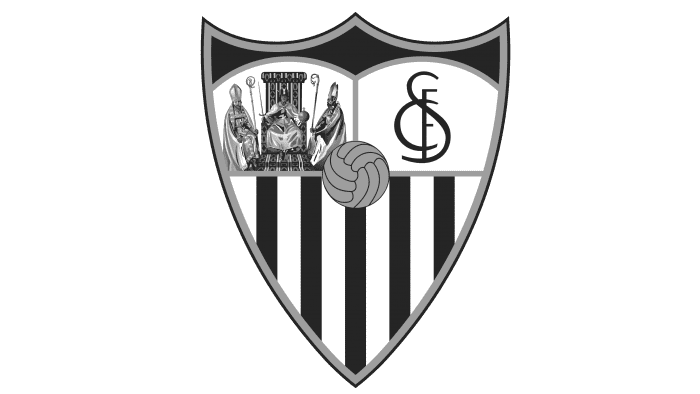 The ball is a kind of "rivet," which holds together all parts of the logo composition, and also recalls that the Sevilla emblem belongs to a football club.
Vertical red and white stripes have the colors of the Flag of Castile, under which the Christian army of Ferdinand III besieged the Muslim Seville.
The current Sevilla logo is created in the form of a triangular (heart shape) heraldic shield divided into three sectors by golden fields. This variant was developed back in 1922, and since then, it has not been changed noticeably.
The intertwined abbreviation SFC (Sevilla Futbol Club) was the main element from the old emblem that existed from 1905 to 1922. It lost the size but retained the former look, and was placed in the upper right corner of the new logo.
1908 – 1909
1909 – 1915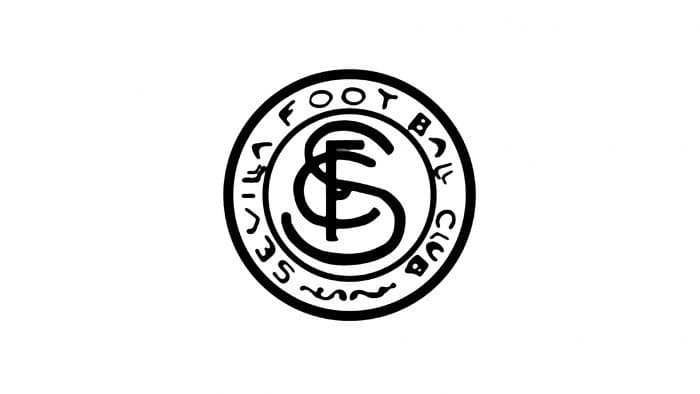 1915 – 1918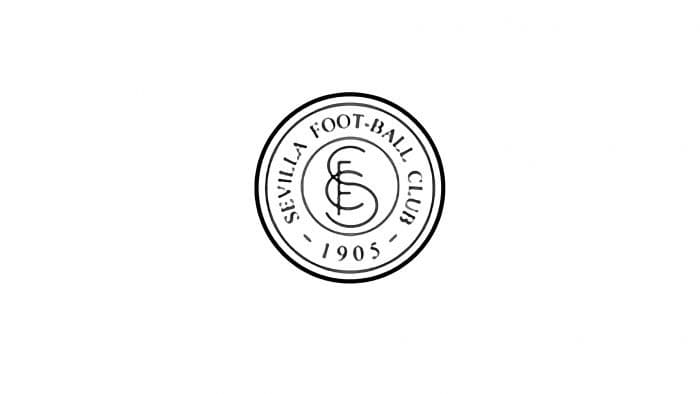 1918 – 1921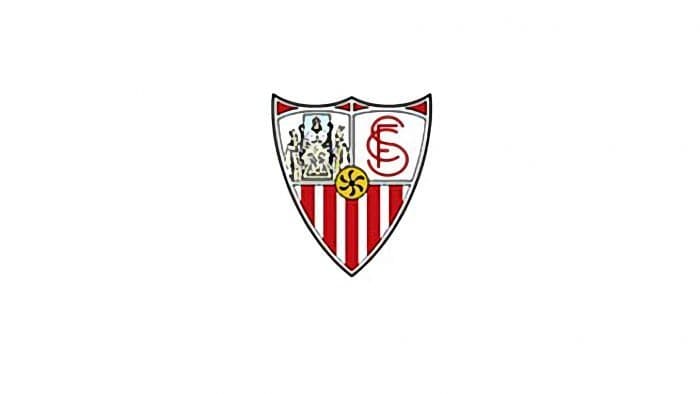 1921 – 1926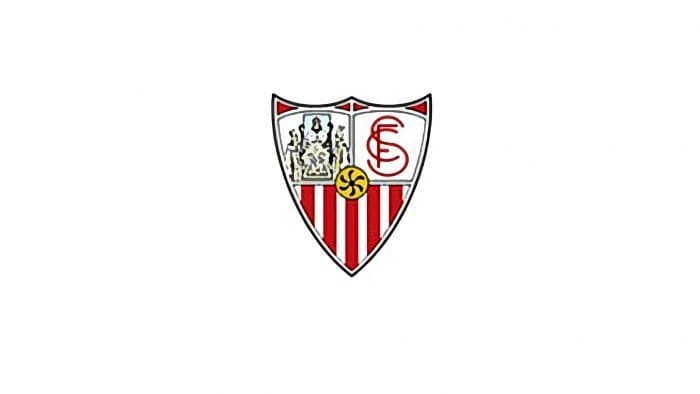 1926 – 1932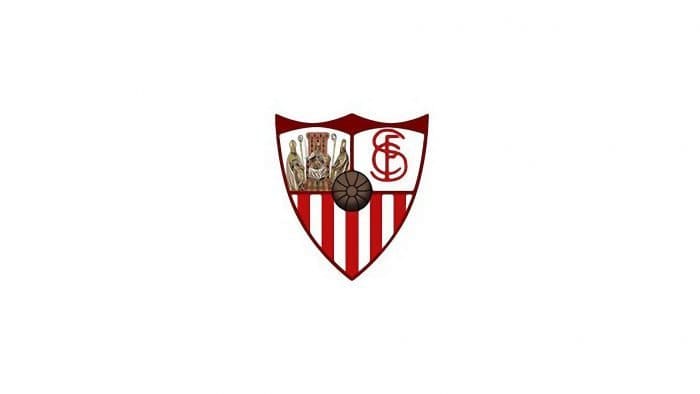 1932 – 1935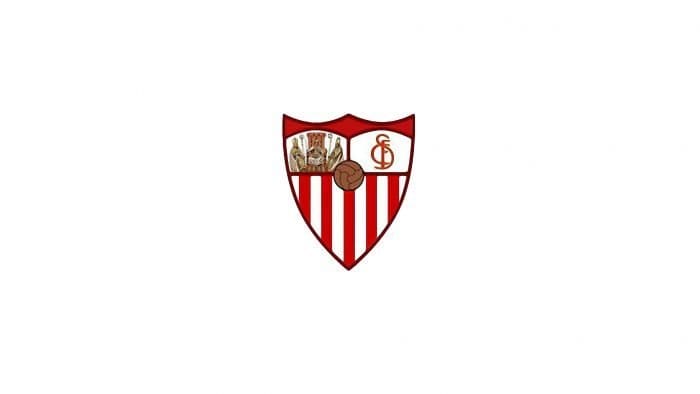 1935 – 1945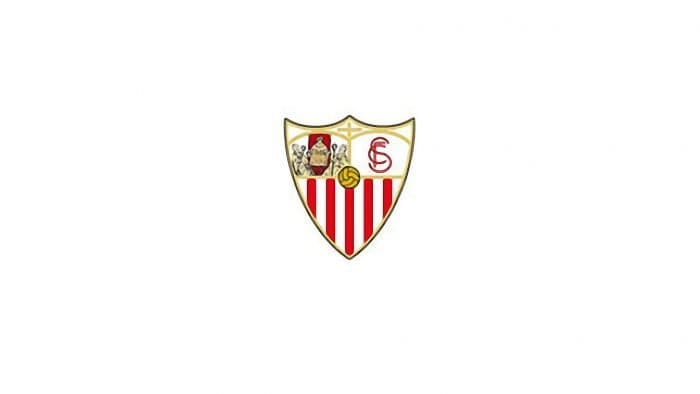 1945 – 1966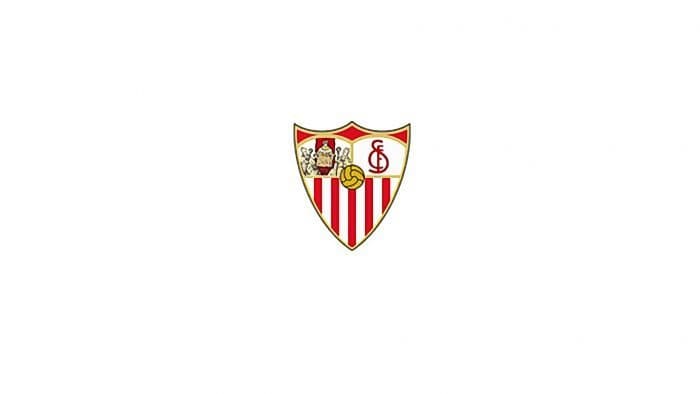 1966 – 1979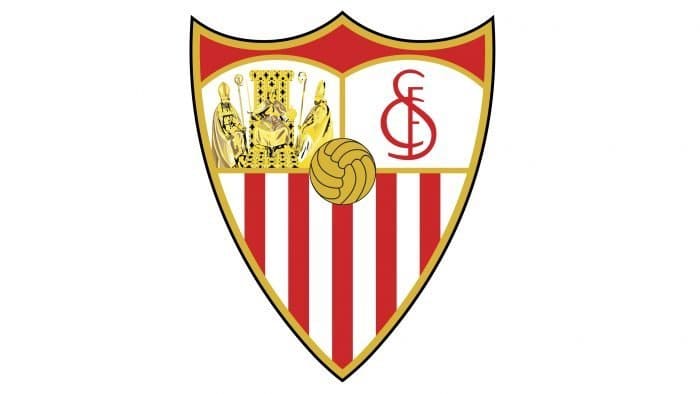 1979 – 1995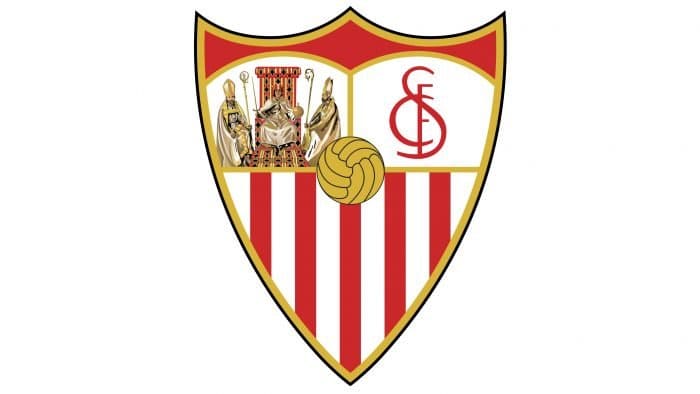 1995 – present