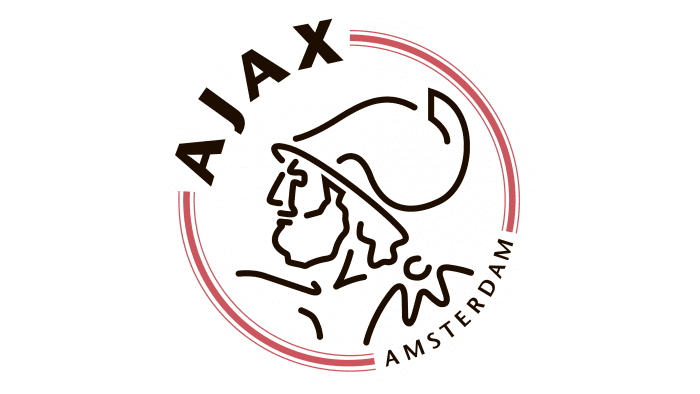 March 18, 1900, is the birthday of the modern Ajax football club. Four days before the club founder Floris Stempel sent his friends a letter with an invitation to a meeting at the East India Cafe, and on Sunday morning of the 18th, he decided to create a team called "Football Club Ajax."
Meaning and History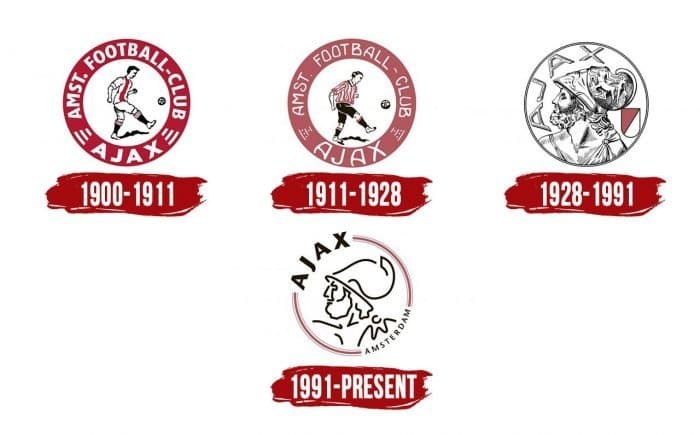 The Ajax logo contained the image of Ajax's football player, placed in a circle, and words understandable to everyone – where the club comes from and how it is called. The footballers played in a form with vertical red and white stripes and black shorts.
Eleven years later, designers added a legendary vertical wide red-colored strip on a T-shirt and painted the shorts in white. Accordingly, the Ajax logo experienced some color changes.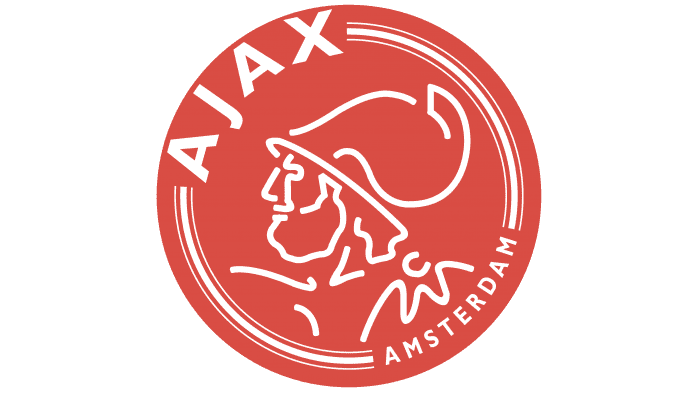 The team had been performing with this logo for nine years, but at the celebration of the 25th anniversary, the team's executives decided on a radical step and changed the Ajax logo completely. From the former logo, there was only round form and the inscription with the name of the team. A drawing of the Ajax character's head was placed in the circle, and the inscription was applied to the left, and on the right, they recalled the typical club colors. The image was placed on a porcelain plate, and officially the change of the logo was announced in the newspaper of the club news on September 20, 1928.
Over the years, the Ajax logo had been becoming more and more recognizable. It had existed for 65 years, but then it was time to change the emblem. The drawing was simplified, and the one new feature was added, emphasizing that it is a football club. The designers painted 11 new lines on the new Ajax emblem, symbolizing the number of players in the team on the field.
In total, the club changed its logo three times through history, but the fourth version of the Ajax logo, adopted in 1990, remains unchanged until this time.
1900 – 1911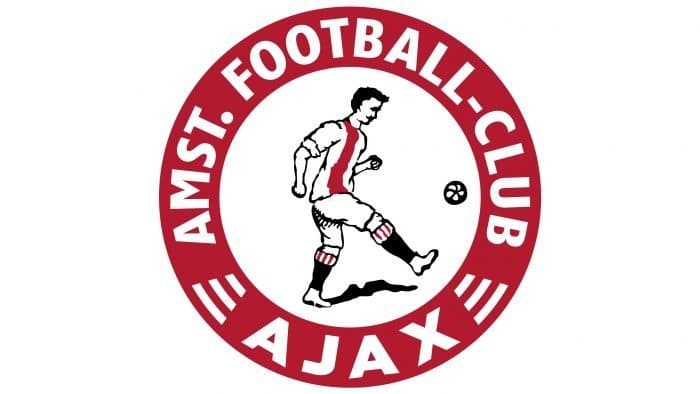 1911 – 1928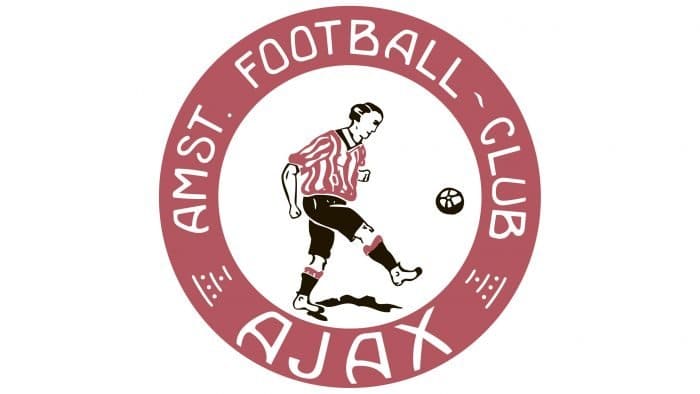 1928 – 1991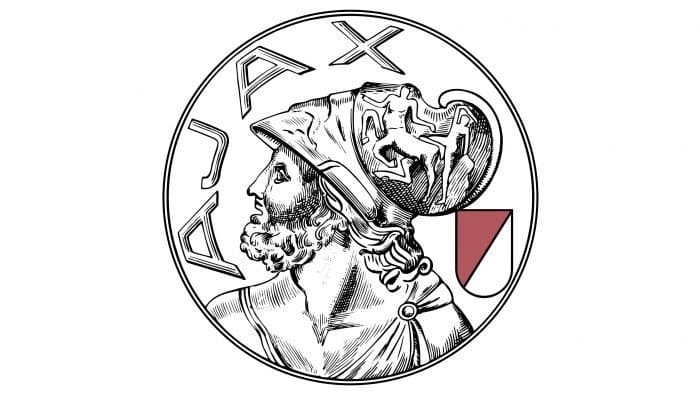 1991 – present