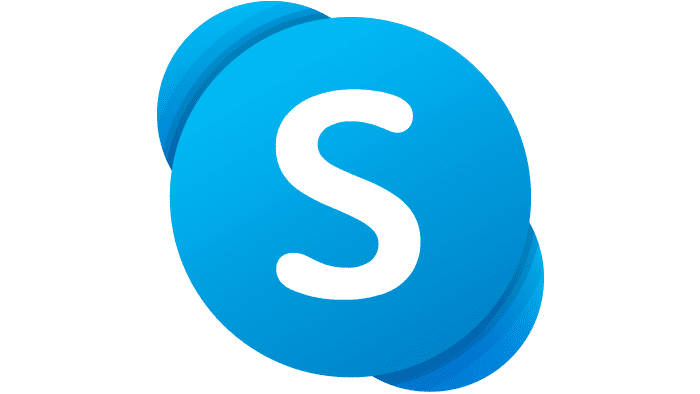 Skype Logo PNG
The laconic identity of the free software for text, voice, and video communication corresponds to the style of its owner, bright and memorable. The Skype logo reflects the essence of the brand and the service provided, the virtual intimacy of communication.
| | |
| --- | --- |
| Founded: | 2003 |
| Founder: | Skype Technologies |
| Headquarters: | Luxembourg |
| Website: | skype.com |
Skype is a voice communication program in the form of a video chat and an instant messaging service. It was formerly owned by Skype Limited, which appeared in 2003. In the second half of 2005, it was acquired by eBay Corporation, and in 2011 all rights to the software were transferred to Microsoft.
Meaning and History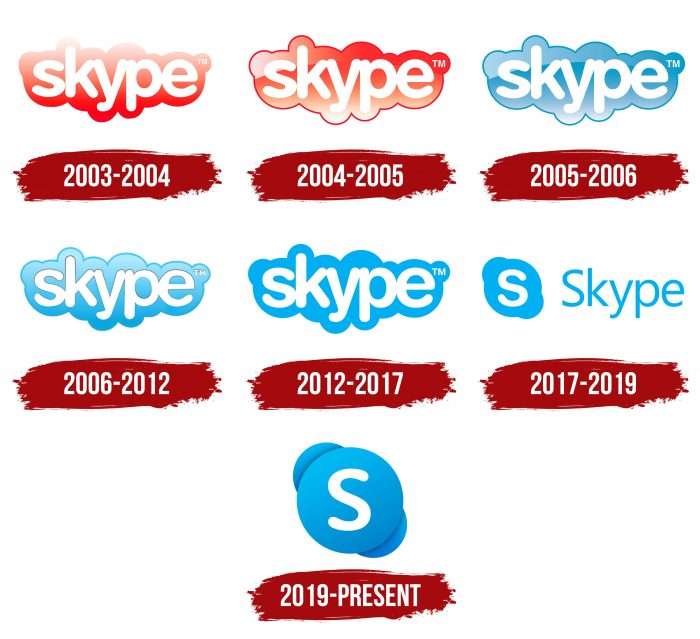 To compete with traditional telecommunications networks, the Skype platform had to gain attention. To do this, she needed a bright and memorable logo, which the developers took care of back in the year the program was released.
2003 – 2004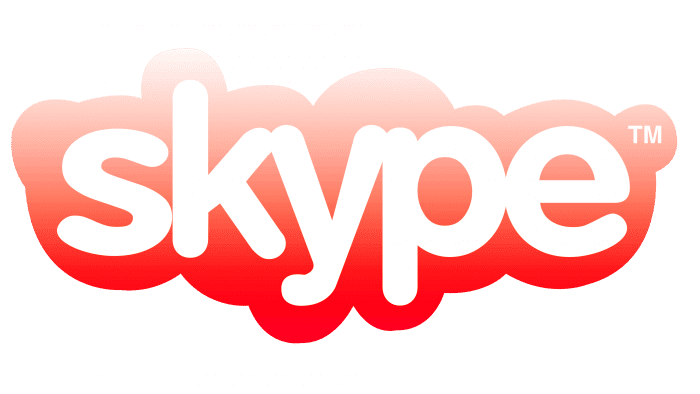 When a new service appeared that combined video chat and instant messenger, it had an unusual emblem with the words "skype" in merged circles. For the graphic part, the designers used a dark red color for the word – white. And to generate interest, they enhanced the palette with a gradient.
2004 – 2005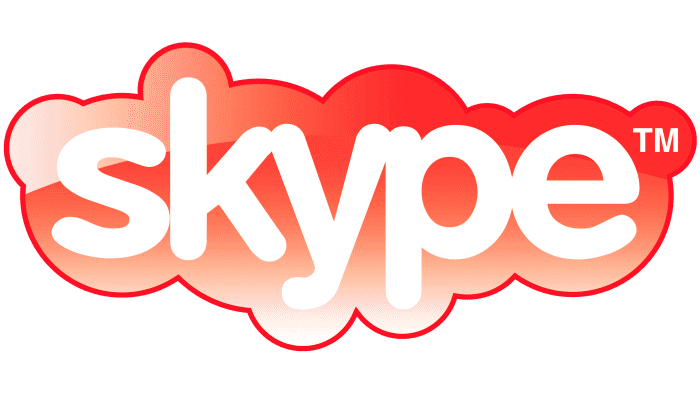 In 2004, the artists outlined the logo with a clear outline, shifted the gradient, and reduced the red intensity, replacing it with a scarlet hue.
2005 – 2006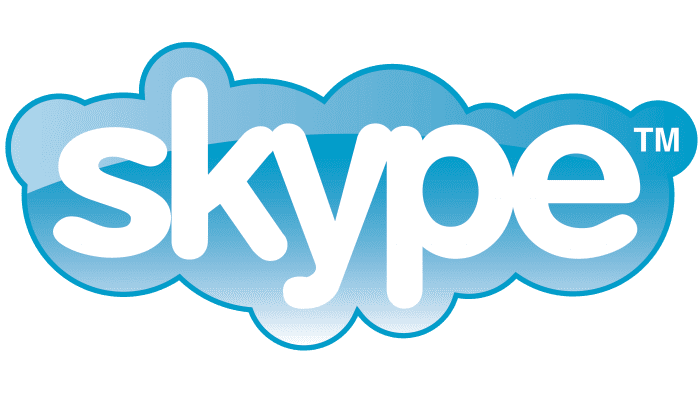 Another redesign led to a modification of the palette. The background is light blue, and the lettering is blue.
2006 – 2012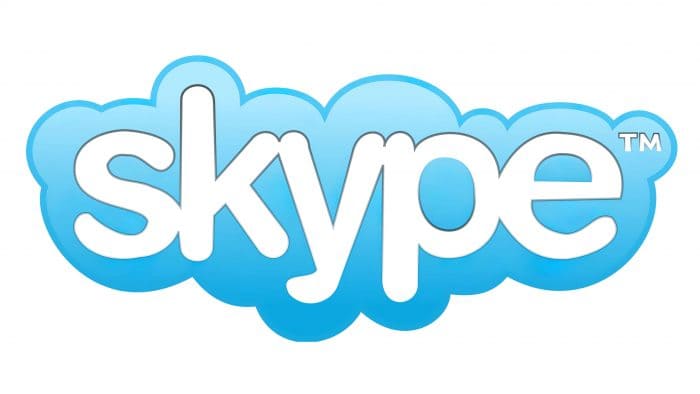 In 2006, Skype had an emblem similar to the 2003-2004 version. The only difference is that the designers used blue instead of red.
2012 – 2017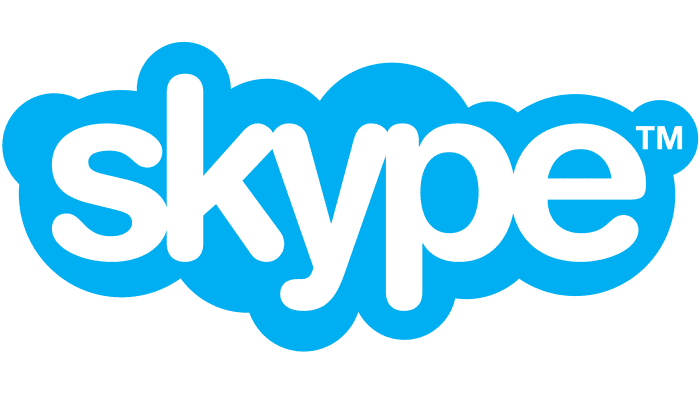 Microsoft, which bought Skype in 2011, ordered a logo change. A year later, a variant was presented without a gradient and a thin outlining line.
2017 – 2019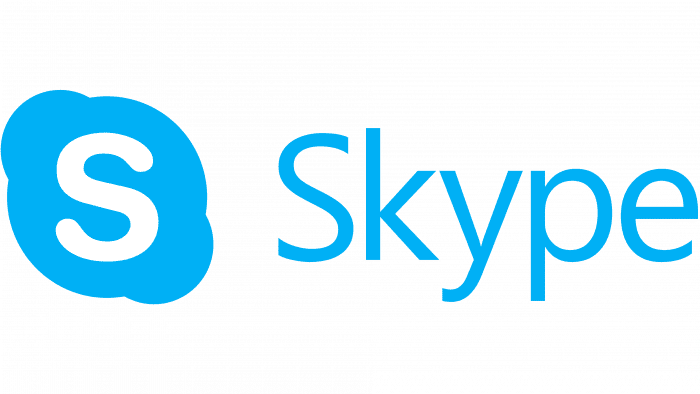 In 2017, the software received a new logo to better match the Microsoft branding. It consisted of two elements: a rounded geometric shape with the letter "S" (left) and the inscription "Skype" (right).
2019 – today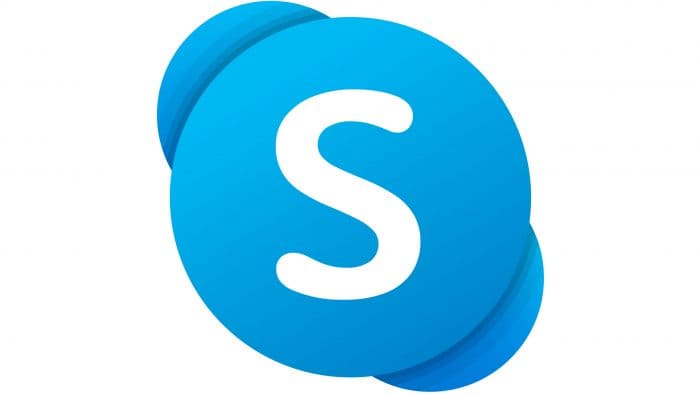 The modern icon was introduced on August 16, 2019. There is no program name in it – only the letter "S" inside the merged blue circles.
Font and Colors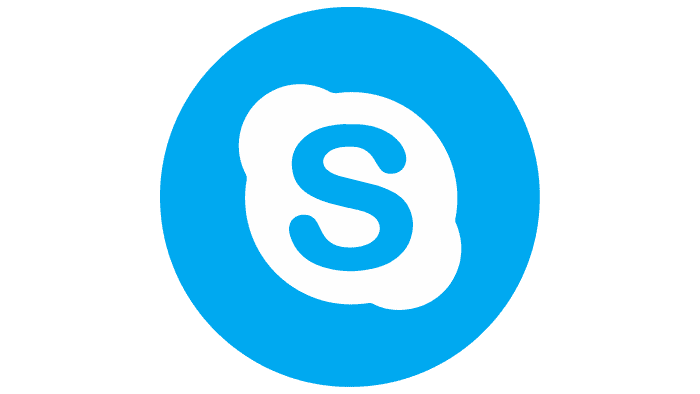 As the new owner of Skype, Microsoft tried to preserve the original brand image. Still, it made several changes so that the new logo would look harmoniously against the background of other Microsoft corporate symbols. She had to change the proportions and remove the inscription. At the same time, she left behind a blue and white palette and a cloud shape.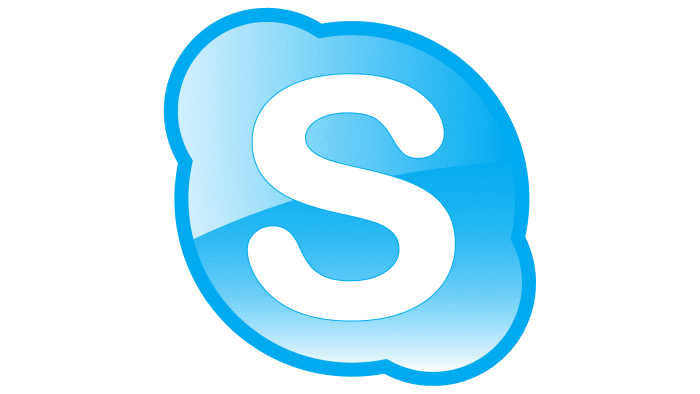 Older Skype emblems used the Arial Rounded MT Bold font. After a massive redesign, which was led by Microsoft, the letters began to look different. The developers focused on thin lines and got rid of rounded ends.
Until 2005, the main color was red. Then the program became associated only with shades of blue, diluted with blue and white.
Skype color codes
Spanish Sky Blue

Hex color:
#009edc
RGB:
0 158 220
CMYK:
100 28 0 14
Pantone:
PMS 801 C