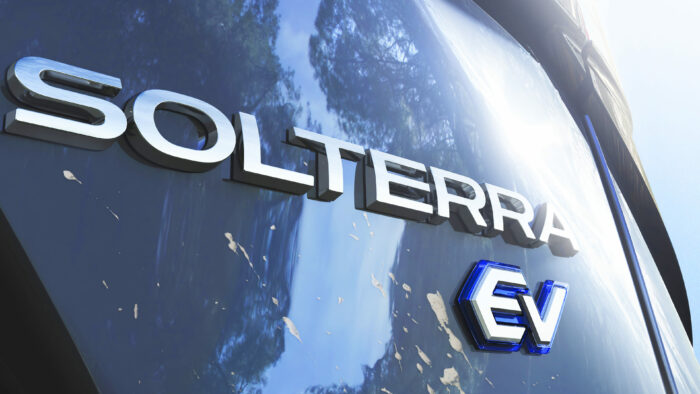 The car will arrive in the US, Europe, Canada, Japan, and China in 2022.
The car is being developed in tandem with Toyota. Subaru is responsible for the performance, safety, and stability, while Toyota is responsible for the electrical component. The model is developed based on a joint platform with different names in the companies: e-Subaru Global Platform and Toyota e-TNGA.
The car was named Solterra, which consists of 2 Latin words for the sun and the earth (Sol and Terra). The name emphasizes the environmental friendliness of the product. In this way, the company says, Subaru supports nature and can use traditional SUVs only with electrical components. Logo – the name of the model, made in a metallic color, as in most cars.
Previously, Toyota introduced its electric crossover Toyota bZ4X, and the model produced by Subaru will become its twin brother. The difference between the two cars lies in some design details, such as the front and headlights. Subaru is still silent about the technical characteristics. It is known that a car will be able to travel about 500 kilometers on a single charge. Solterra will complement the existing car lines: Ascent, Outback, Forester, and Subaru XV.