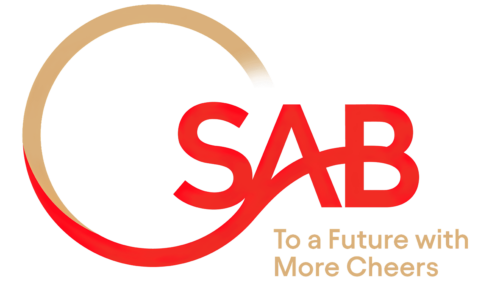 In mid-November, SAB announced a new logo and corporate slogan. This is the first major repositioning of the company in more than 20 years of operation. As CEO Richard Rivett-Carnac noted, such a move will help them become leaders in the beer market and bring marketing success. He also said that the upgraded emblem directly visualizes the current purpose of South African Breweries, reflected in the slogan.
The new sign represents a full production circle, conveying a positive outlook for the brewery. The golden stripe is beer. More precisely – the passion for it is fed by all company employees because it is the basis of their business. They are passionate about beer and love it, so they are worth their weight in gold.
Below the golden arc is connected to the red one – a symbol of the country's greatness. Zoleka Lisa (VP of Corporate Affairs) stressed that she is paying tribute to the state. The place where the bands meet is the union of purpose and passion in the firm intention to move forward. Therefore, the circle gradually converges with the name of the brewery. It forms the acronym SAB.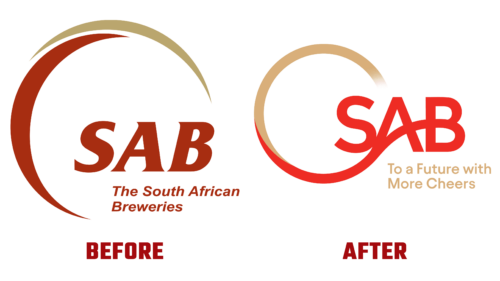 The letters are arranged so that the ring blends harmoniously into them, touching all three glyphs. At "A," a fragment of a circle replaces the crossbar. The "S" touches the line at the bottom. At "B," the stripe forms the central element, connecting the two halves. For reliability of the unity of tasks of the brewery and the state, the designers also painted its name in red.
The new emblem reflects another tribute to the parent company, which owns the SAB trademark. The fact is that in the abbreviated version, the American corporation Anheuser-Busch InBev is called AB InBev, where similar letters are present. On the right is the modern slogan of the enterprise: "To a Future With More Cheers." It conveys a clear strategy that allows the brand to look into a bright future and create it itself.