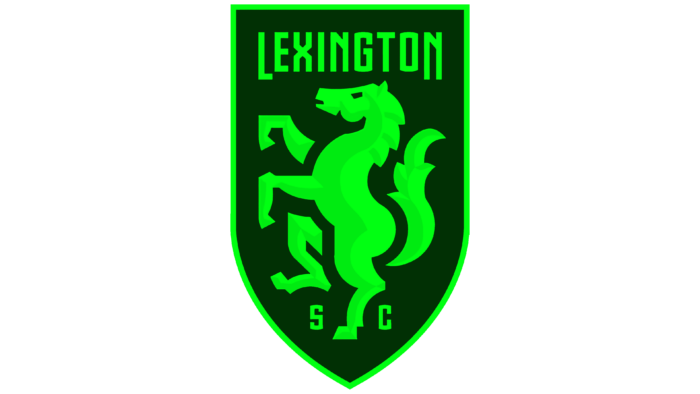 The Lexington, Ky football club is celebrating its entry into the USL Academy of United Football League with a new name and logo recently unveiled to fans. Renowned crest designer Christopher Payne designed its new name, Lexington Sporting Club, and crest. The emblem is a stylized figure of a horse, executed in bright green on a dark green background. The club is youth. Its task is to provide opportunities for children and coaches to learn, compete, and develop. The professional team acts as a mentor and starting base for the young players of the academy. She herself shows a desire to play excellent football, delighting her fans with her growth and conquering new heights. Today it unites people through new opportunities and healthy competition. The created visualization demonstrates the desire of the club to become its own for every football fan and young sports talent. The new image was formed based on the study of the opinions and feedback of a large number of people – players and coaches of the team, fans and sponsors, residents of the city and its administration, which made it possible to create a single visual system that everyone was delighted with.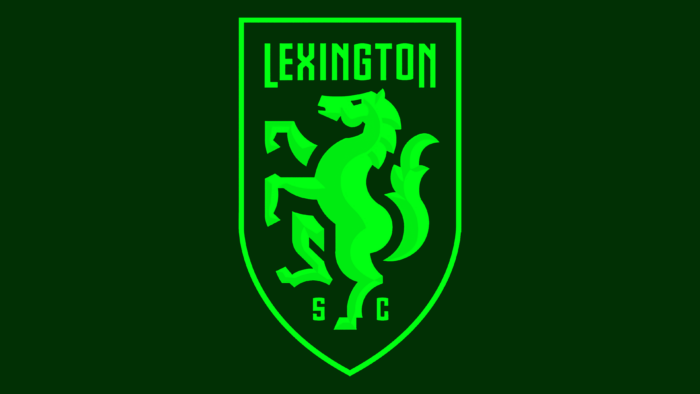 Based on the study of more than 1,500 survey responses, which made it possible to choose a common and important direction for all, an original team crest was created. It reflects pride in Central Kentucky's victorious heritage, its unrivaled landscape, and natural resource features, its world-famous horse breeding industry, and the production of delicious bourbons. The variety of themes presented in the identity is concentrated in the final design of this spectacular and visually appealing coat of arms. The design is strong, modern, and traditional at the same time. The emblem, made in the form of a heraldic shield, with the image of a mythical stylized horse, in the classical style adopted in heraldry, almost filling the interior space, is spectacular and especially attractive. The use of the image of a horse in the emblem is because this animal traditionally combines such the best qualities of other animals as the courage of a lion, the eyesight of an eagle, the strength of an ox, the speed of a deer, the agility of a fox, it is these characteristics that the owner of the emblem, Lexington SC, wants to demonstrate. The horse is presented with rearing front hooves without a harness, which characterizes his angry, irresistibly striving for victory.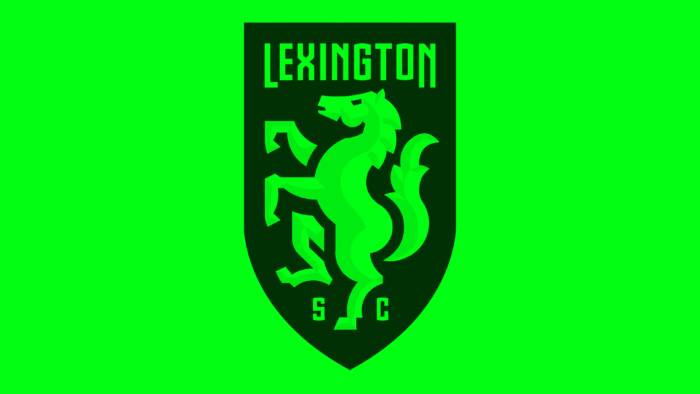 Above the image of the horse, the first word of the club's name, Lexington, is executed in Gothic font, in the same color as the entire symbol. Two signs of the abbreviation are carried down, covering the left hind leg of the animal. The color scheme, consisting of the main light green and the background dark green, reflects success, renewal, health, and vitality. It is the color of life, wildlife – a symbol of the environment, the personification of naturalness and growth.