Tommy Hilfiger is a company of designer clothes, shoes, and accessories that adheres to the classic American style. She appeared in 1985, presenting her debut collection, but became widely famous only in 1992, when she became public. In 2010, the company was bought by Phillips-Van Heusen Corporation for $ 3 billion.
Meaning and History

The Tommy Hilfiger logo has never changed since 1985. And all because it was originally the face of the brand: the visual identity determining the success of marketing was built on the logo. The recognizable trademark was developed by the art director and designer George Lois. Since then, the red-white-blue pattern has become the central decoration of t-shirts, jackets, and pants. So a new fashion trend appeared, in which the main thing was not Tommy Hilfiger clothing, but its logo.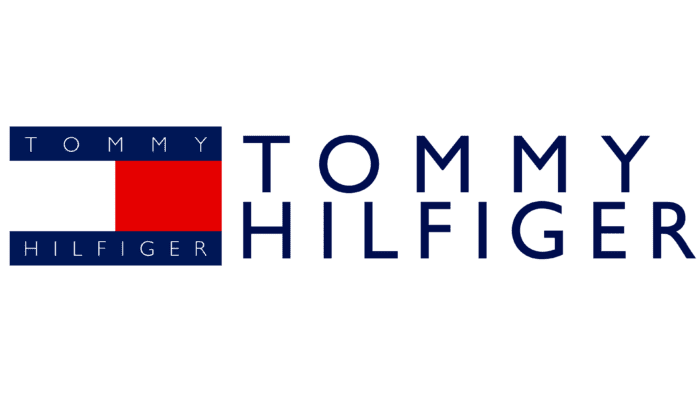 But such a strategy was a failure. In 1999, producer shares nearly halved, sales slowed, and flagship stores in Beverly Hills and London closed. The brand owner considered that the public was not ready for adventures and no longer wanted to see the famous logo. He reduced it and even began to think about using something elegant instead of tri-color quadrangles, like Prada or Gucci. However, the reformist idea has remained unrealized.
Font and Color of the Emblem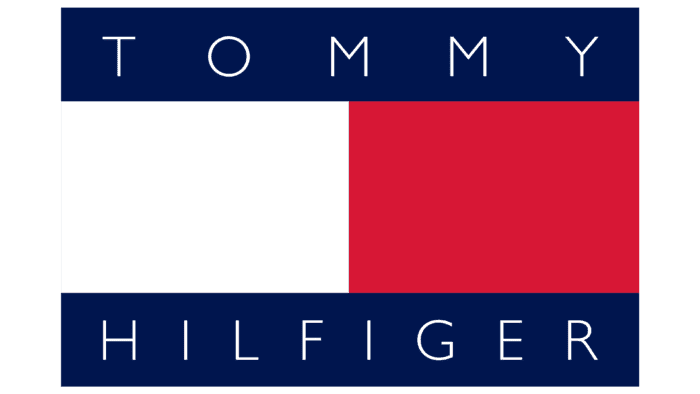 It's hard to believe, but the letter "H" is encrypted in the graphic part of the logo. It is symbolized by two rectangles of white and red colors that are stacked horizontally. And also these 2 rectangles coincide with the flag called "Hotel" from The International Code of Signals. Mariners use it when they want to report the presence of a pilot on board. Of course, Tommy Hilfiger did not put such a meaning into his badge. He chose it only because of the association with "H."
And the emblem conveys the main values ​​of the company, which are based on a one hundred percent commitment to the American style. Therefore, it contains two dark blue stripes taken from the first US flag under the name "Serapis." They convey the historical heritage and connect the fashion brand with the cultural past of its homeland.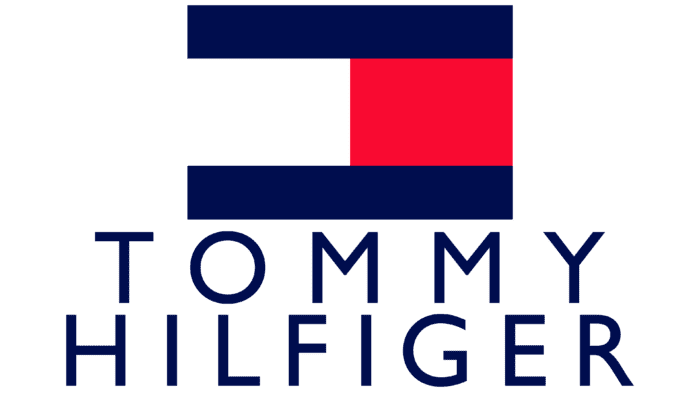 The brand name is complemented by the phrase "Tommy Hilfiger", which is made in sans-serif capital letters. For the design of the inscription, the designers used the font, Gill Sans. Most often, the picture is between two words. But sometimes the name of the company is located right inside the horizontal stripes of blue. In this case, the letter spacing may vary.