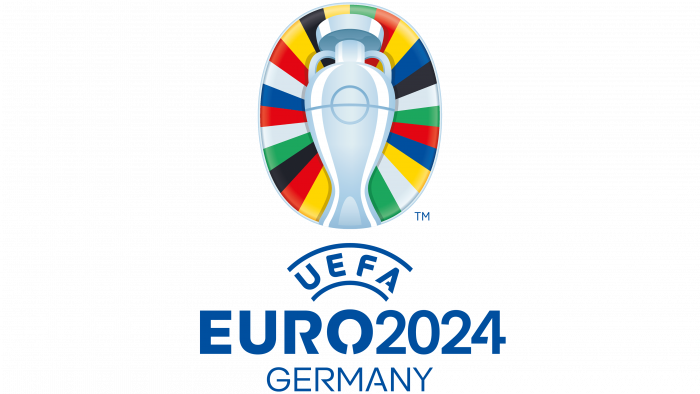 Preparations for the EURO 2024 Football Championship are in full swing in Berlin. Today, the Union of European Football Associations UEFA unveiled the official logo of the 17th UEFA European Football Championship. In the future tournament held once every four years, 24 national teams will be represented – participants in matches at the group stage. A football festival of this level is always eagerly awaited by millions of fans around the world. Given such a scale, each holding of the next tournament is accompanied by the most serious preparation, including the accompanying identity.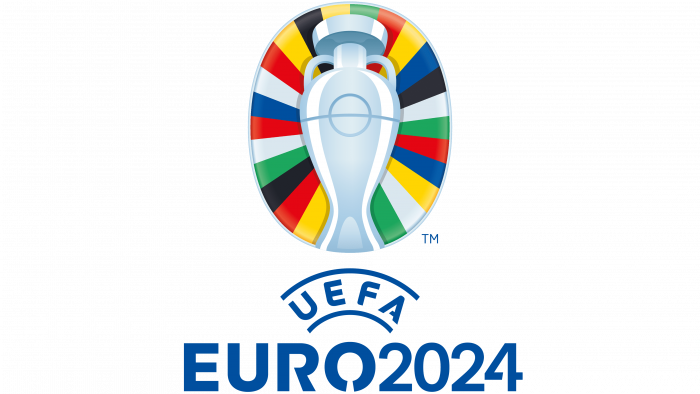 Particularly significant was and remains the unique emblem that forms the unique identity of each Championship, which during the competition will not leave the screens of TV channels, pages of printed periodicals, and digital media. In addition, the logo becomes a means of image promotion and a historical mark that will be included in the register of distinctive elements of this sport. For this reason, the most special attention is always paid to the development of the emblem, ensuring its spectacularity, recognizability, ease of memorization, and mandatory uniqueness.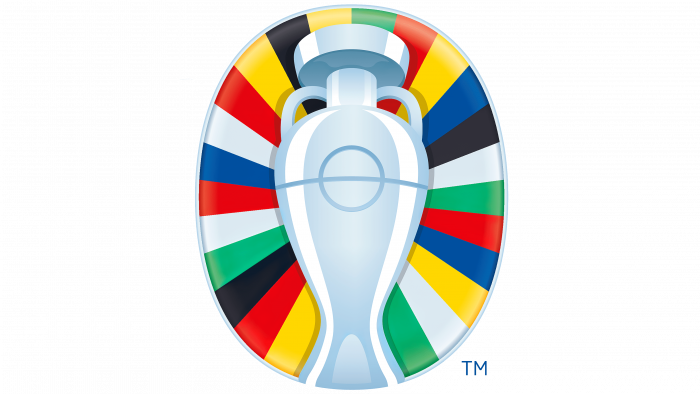 A bright and enchanting palette of colors, which forms the basis of 55 flags of the countries that are members of UEFA, was chosen as the color basis for building the visual identity of the Championship. Today, there are 55 of them. The main element of the emblem was a figure, with its outlines, reminiscent of the shape of the roof of the Olympiastadion stadium in Berlin, where the tournament will start and host its final stage. The main trophy of the Championship is the accent figure of the new emblem. The Henri Delaunay Cup is centered on the inside of the figure representing the venue. Its base rests on the lower part of the "stadium" edging, and the top does not reach its border. The trophy is surrounded by 24 flags of the countries participating in the first group stage, placed along the border of the figure depicting the stadium's roof. They are directed to her inner space.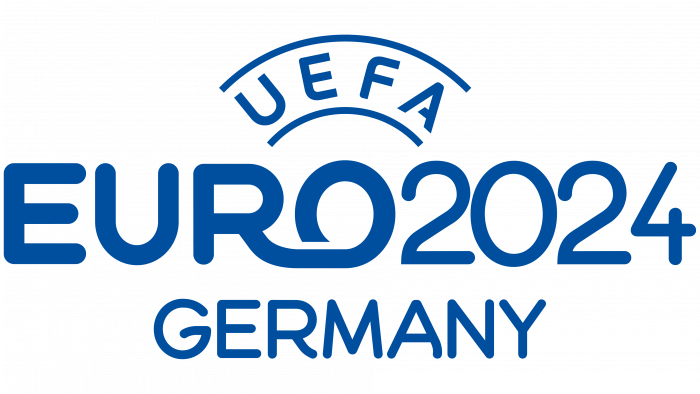 Below the Championship symbol, there are two graphic elements – half-arcs of a larger and smaller radius, between which the association's name is applied. The letters in their placement strictly follow the bend of these figures. Below is the inscription EURO 2024, executed in large lowercase type Posterama Pro 2001 Bold from Monotype. The letter "O" is made with a break in the lower part, and the number "4" has an incomplete middle line. In this way, the harmony of the perception of the text, the unity of its style was ensured.
The slogan of the EURO 2024 Championship is United by football. United in the heart of Europe, used in many types of tournament visual identity, digital advertising, print products.