Zurich-based Wheely is celebrating a decade in business and taking a big leap into a new chapter of its development with a complete rebranding. The rebranding carried out in collaboration with London-based design agency Commission, is a calculated attempt to refine Wheely's visual identity, harmoniously blending its traditional chauffeur roots with the advances of modern technology.
Central to this ambitious endeavor is Wheely's new logo. Inspired by the visual elements of sealing wax, the round logo is a subtle masterpiece that combines the concepts of first-class service and reliability. It fits seamlessly into the brand's philosophy of providing smooth and high-quality transportation, echoing the intricate patterns of wheels and gears. The color scheme is based on Sandstone, a tribute to both the luxurious leather interiors of expensive cars and the sand of the eternal hourglass.
Alongside the logo, Wheely has developed a distinctive typographic style and a set of visual elements that emphasize its core values of "discretion, trust and modern tradition." This transformation extends to the customer interface and drivers as well. The brand's chauffeurs now wear uniforms with a new design and symbolic insignia, which they receive upon graduation from Wheely's esteemed Chauffeur Academy. The new insignia features the crown "W" from the revamped Wheely logo, adding prestige to the service.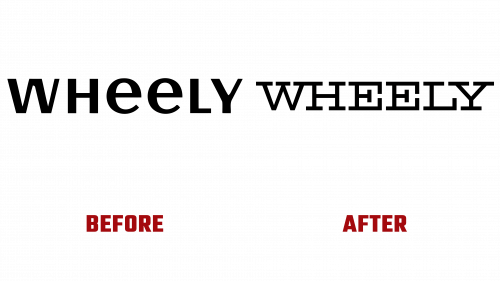 In addition to its luxury offerings, Wheely is offering new services such as Chauffeur for a Day and Concierge, taking personalized luxury transportation to a whole new level. These services are tailored to meet the unique needs of discerning customers and complement the brand's already impeccable reputation.
This visual metamorphosis is not an isolated event but an integral component of Wheely's broader growth strategy. In an effort to attract an international clientele and expand its market presence, Wheely aims to establish itself as the gold standard of luxury digital chauffeuring. The rebranding is thus an important step in strengthening the company's position at the intersection of traditional luxury and digital convenience.

In this way, Wheely's brand refresh demonstrates the company's commitment to evolve while staying true to its founding principles of luxury and reliability. As the company prepares to expand into new markets and attract new customers, the updated Wheely logo and other elements of the rebranding will play an important role in capturing the attention of a global audience that values the perfect blend of tradition and modernity.