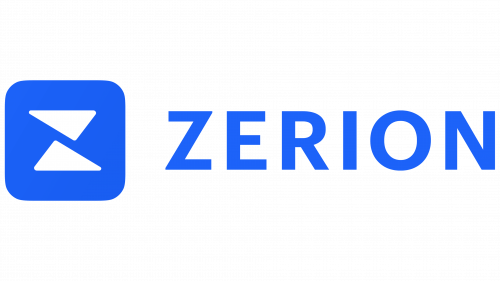 Zerion Logo PNG
Zerion logo hails from the tech-savvy corridors of San Francisco and embodies an intriguing blend of graphic and textual elements. At first glance, it's evident that creativity went into the initial letter of the brand name. This stylization, consisting of two elongated triangles placed horizontally, one above the other, represents the graphic aspect of the coat of arms. The geometric shapes are painted white, contrasting sharply against the blue background. These elements are enclosed in a square space featuring rounded corners. Next to this graphic compartment is an inscription in a lowercase block font.
Choosing white geometric shapes against a blue background is not random; it's a color scheme that resonates with qualities like clarity, trust, and depth. Blue often signifies reliability, making it suitable for a software company that values trust and integrity. The white triangles, on the other hand, are pure and unblemished, pointing to the company's commitment to transparent and clear solutions.
The rounded square that encapsulates the triangles adds another layer of meaning. Squares symbolize stability, and the rounded corners take off the edge, giving it a more approachable and less rigid appearance. This subtle choice hints at Zerion's balance between providing robust yet flexible software solutions.
Another noteworthy design choice is using a block, lowercase font for the text next to the logo. Lowercase fonts are often seen as modern and informal, aligning well with the start-up culture that thrives on innovation and adaptability. The block characters in the font suggest a sense of solidity, reiterating the dependable nature of the company's services.
So, we have a logo that says a lot without being overtly complex. The elongated triangles could signify growth and upward movement, representing the company's ambitions and forward-thinking approach. The white and blue color palette, the balanced square, and the block lowercase font—all of these individual elements synergize to represent a trustworthy and innovative brand.
The logo accomplishes its task quite effectively in capturing the essence of what Zerion stands for. Every component, from the color scheme to the geometric shapes and font, contributes to a narrative that the company is solid, reliable, and continually evolving. This emblem serves as a visual representation that instantly conveys the brand's core values and mission, engaging potential clients and partners in a meaningful way.
| | |
| --- | --- |
| Founded: | 2022 |
| Website: | zerion.io |
In 2017, an ensemble of adept Ethereum developers and cryptographers brought Zerion into existence with an aspiration to simplify the intricate world of decentralized finance (DeFi). During this period, Ethereum and DeFi engagement demanded profound technical acumen, often alienating the ordinary user.
Driven by a vision to unlock DeFi's true potential, Zerion's founders recognized that an overhaul of the user experience was indispensable. This realization created a streamlined wallet and interface, enabling those without technical backgrounds to delve securely into the DeFi realm.
2018, after relentless efforts and refinement, Zerion introduced its beta version to the public. What set it apart was its groundbreaking DeFi interface. Users could seamlessly oversee their decentralized tokens, loans, and other positions for the first time through one consolidated view, demystifying the otherwise convoluted DeFi world.
With the dawn of 2019, Zerion secured $2 million in initial funding, backed by prominent investors such as Placeholder VC and Coinbase Ventures. These funds proved instrumental in fostering the company's growth, facilitating the integration of renowned DeFi protocols like Uniswap, Compound, and Aave. As DeFi began to resonate with a broader audience, Zerion's user base grew exponentially.
By 2021, Zerion had amassed a significant user base, with active monthly users surpassing 200,000. The firm's momentum didn't stop there. They successfully raised an impressive $8.2 million in a Series A round. These funds fueled further expansion and the launch of various offerings, including mobile applications, developer tools, solutions for institutions, and more.
Today, Zerion is synonymous with a gold standard in the DeFi interface arena. It acts as a beacon for everyday users, guiding them to seize the myriad opportunities within the DeFi landscape via its user-centric, non-custodial platform. Unwavering in its mission, Zerion remains dedicated to democratizing access to decentralized finance worldwide.
Meaning and History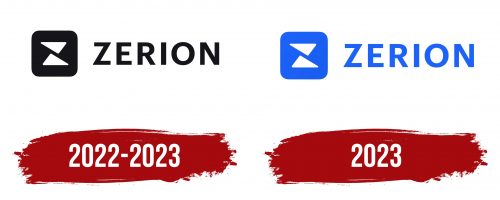 What is Zerion?

Zerion is an American software company and a decentralized app it created for interacting with its namesake crypto platform. Essentially, it's a Web3 cryptocurrency wallet secured by proprietary technology that allows for safe monitoring of its status. The company's headquarters are located in the city of San Francisco, California.
2022 – 2023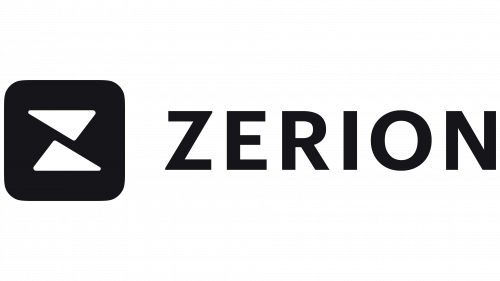 2023