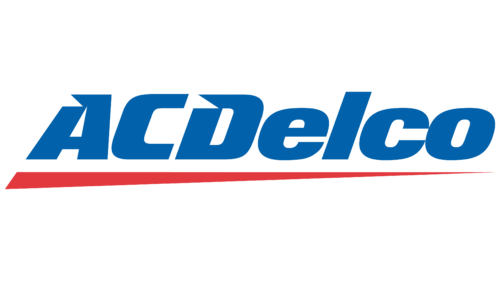 ACDelco Logo PNG
The ACDelco logo embodies a powerful image subtly depicted in its shapes and colors. The blue letters, punctuated with triangular cut-outs and a sharp red stripe along the bottom, do more than merely highlight the brand name. They are suggestive of speed, a critical attribute for an automotive parts manufacturer. The bold, italicized typeface serves this same function. It's a visual representation of dynamism, progress, and swift-forward momentum.
This emblem of the automotive parts maker reveals more than an appealing aesthetic. It is a visual statement of its identity and values. The triangular cut-outs in the letters hint at precision and meticulous craftsmanship, core principles of the company. The sharp red stripe reinforces this sense of speed and agility, reminding us that this manufacturer is always on the move, innovating and keeping pace with technological advancements.
The bold, italicized typeface further fortifies this image. It portrays the company's stance as a forward-thinker and a trailblazer in the industry. It emphasizes the constant momentum, perpetual advancement, and innovation crucial for the automotive parts industry.
With this emblem, the automotive parts maker does more than identify itself. It communicates its core principles and values, giving potential customers a sense of trust and reliability.
| | |
| --- | --- |
| Founded: | 1974 |
| Founder: | General Motors |
| Headquarters: | Warren, Michigan, U.S. |
| Website: | gmparts.com |
Since 1916, ACDelco has been a significant entity within the automotive sector. Originally established as United Motors Corporation, a parent company for multiple automotive parts manufacturers, it rapidly expanded to incorporate Dayton Engineering Laboratories Company (DELCO). In 1918, General Motors (GM) recognized the value of this brand and procured United Motors Corporation, turning DELCO into a dedicated GM division. To this day, ACDelco is a premier supplier of high-quality automotive parts.
In 1974, GM amalgamated the aftersales department of AC Spark Plug with United Delco, forming AC-Delco. This combined entity promoted a range of AC and Delco-branded products, and over the years, it evolved into a recognized name in households. After two decades of success, the company dropped the hyphen to become ACDelco, transforming into the reputable and well-regarded automotive parts supplier it is today.
ACDelco is preferred for vehicle owners seeking dependable, durable automotive parts. It provides an extensive range of quality components, from spark plugs and batteries to brakes and filters. All these parts are crafted to endure over time. With a superior reputation, ACDelco is a trusted provider of all automotive necessities.
1916 United Motors Corporation was formed, signaling a significant event in automotive manufacturing history.
In 1918, General Motors executed a significant maneuver by acquiring United Motors Corporation, fortifying its status as one of the dominant automotive firms globally.
In 1920, DELCO was incorporated into General Motors as a fully integrated division, marking a period of innovation and progression.
In 1974, the merger of AC Spark Plug and United Delco resulted in AC-Delco, an aftersales entity that brought about significant changes in the automotive sector.
In 1995, AC-Delco rebranded itself as ACDelco by removing the hyphen, ushering in a new phase for automotive parts and accessories.
Meaning and History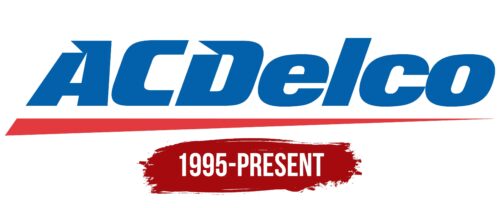 What is ACDelco?

ACDelco, a brand with a legacy of over four and a half decades, has been a trusted source for genuine parts for General Motors vehicles. It guarantees the quality that only authentic GM parts can bring, unifying original factory components to maintain peak reliability and performance. Since its inception in 1974, ACDelco has been at the forefront of the auto parts industry. Nestled in Warren, Michigan, ACDelco is devoted to supplying customers with high-quality parts they can depend on.
ACDelco color codes
Lapis Lazuli

Hex color:
#0161aa
RGB:
1 97 170
CMYK:
99 43 0 33
Pantone:
PMS 2945 C
Imperial Red

Hex color:
#e2393e
RGB:
226 57 62
CMYK:
0 75 73 11
Pantone:
PMS 1788 C