Activision has skillfully introduced a fresh emblem for their widely acclaimed Call of Duty (COD) series, sparking a wave of delighted surprise throughout the gaming community. This unforeseen transition was brought into play concurrent with the unveiling of Season 4 for Modern Warfare 2 and Warzone 2, underscoring the series' ongoing progression.
Activision's COD has remained a pillar in first-person shooter games, cherished by an expansive global gaming community. While the franchise has seen many transformations and enhancements throughout its lifetime, the signature COD logo remained a fixed beacon. However, Activision has initiated a profound rebranding of the series' visual representation in a break from tradition.
Historically, the COD logo was typographic, utilizing bold, distinguishable lettering. The novel logo remains true to this archetype but incorporates a unique spin. The franchise's name now sits across two lines with "Call" perched above "of Duty." Despite all words being emphasized, "of" appears in smaller font sizes, strategically directing attention toward the core title.
The refurbished emblem encapsulates the original logo's audacity and integrates a contemporary, condensed aesthetic. The more compact style gives an illusion of an enlarged and assertive logo, mirroring the high-octane spirit of the games. The revamped design eloquently embodies the franchise's modern vibe, particularly reflecting the recently launched Modern Warfare 2 and Warzone 2.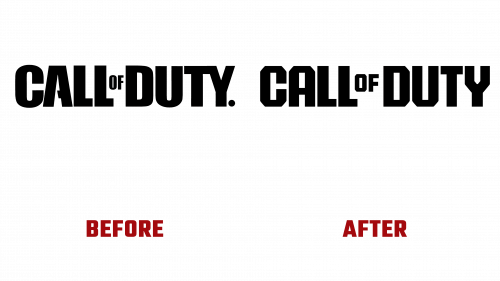 Any grand disclosure didn't accompany the logo's unveiling. Instead, it was subtly introduced via COD's official Twitter profile. Following the release of the Season 4 updates for Modern Warfare 2 and Warzone 2, enthusiasts spotted the franchise's Twitter avatar had been swapped with the refreshed emblem.
This unforeseen yet thrilling alteration heightens anticipation surrounding the new season updates of Modern Warfare 2 and Warzone 2. With both titles undergoing numerous modifications and extensions, this logo metamorphosis affirms Activision's dedication to delivering novel experiences to the COD community while honoring the franchise's legacy.
It remains to be seen how this modernized logo will influence the Call of Duty brand in the future and whether fans will welcome this new chapter in COD's renowned gaming narrative. However, one certainty remains – the cherished franchise consistently evolves and brings surprises, upholding its position and relevance in the ever-fluctuating gaming universe.