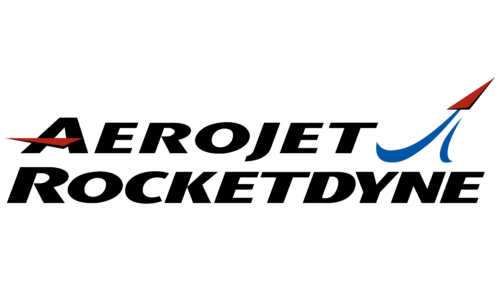 Aerojet Rocketdyne Logo PNG
The Aerojet Rocketdyne logo consists of two parts: text and graphics. The text part uses a modern font that symbolizes innovation and cutting-edge technology while writing the company name in uppercase gives it strength and authority.
The graphic part of the logo depicts a rocket silhouette, which is the key symbol of the company. The rocket symbolizes technological progress and advanced developments in space technology and the aerospace industry. The red color of the rocket adds dynamism and energy to the logo.
Aerojet Rocketdyne's values include research and development, engineering and technology innovation, excellence in performance and quality, responsibility, and environmental respect. The company is engaged in designing and manufacturing rocket engines, flight control systems, and other components for space and military purposes. The Aerojet Rocketdyne logo reflects the company's strong connection to innovation and cutting-edge technology in the aerospace industry.
Aerojet Rocketdyne: Brand overview
| | |
| --- | --- |
| Founded: | 1942 – 2013 (Aerojet), 2013 – present (Aerojet Rocketdyne) |
| Founder: | Aerojet Rocketdyne Holdings |
| Headquarters: | Sacramento, California, U.S. |
| Website: | rocket.com |
Aerojet Rocketdyne, an esteemed player in the American aerospace sector, is renowned for its expertise in creating rocket and jet propulsion systems. The company's establishment in 2013 resulted from a merger between prominent aerospace entities Aerojet and Pratt & Whitney Rocketdyne.
The company's core products are rocket engines, solid rocket motors, and electrothermal thrusters, all of which apply across diverse areas encompassing space exploration, defense, and commercial ventures. Aerojet Rocketdyne has an impressive portfolio of notable rocket engines, including the RS-25, a key component of the Space Shuttle, the RL10 used for upper-stage propulsion, and the AR1 engine.
Aerojet Rocketdyne's influence extends to crucial launch vehicles like the Atlas V, Delta IV, and Boeing's Starliner, all of which rely on the company's high-quality propulsion systems. The company holds a crucial role in national defense, supplying tactical missile systems to the U.S. military.
The company's operations are widely distributed across the United States, with major facilities in California, Virginia, Arkansas, and Florida. Aerojet Rocketdyne is a subsidiary of Aerojet Rocketdyne Holdings and employs over 5,000 individuals.
With an annual revenue hovering around the $2 billion mark, Aerojet Rocketdyne's clientele includes some of the biggest names in aerospace and defense, like NASA, Boeing, and Lockheed Martin. Despite strong competition from companies like Northrop Grumman, SpaceX, and Blue Origin in the rocket propulsion market, Aerojet Rocketdyne remains a significant contributor.
Meaning and History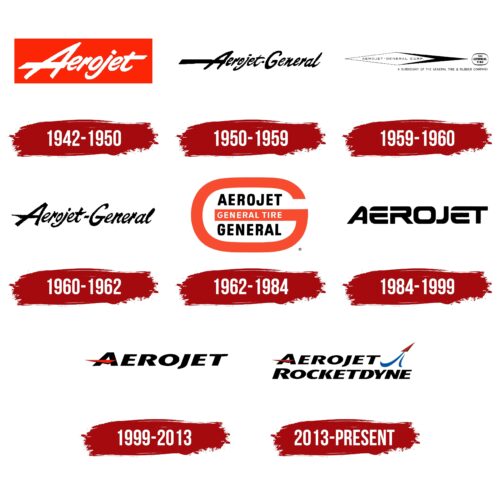 1942 – 1950
1950 – 1959

1959 – 1960

1960 – 1962

1962 – 1984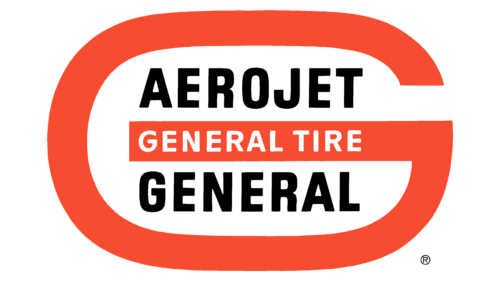 1984 – 1999

1999 – 2013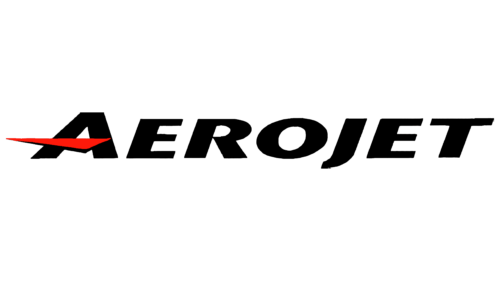 2013 – today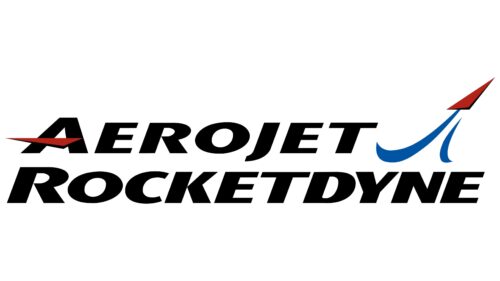 Aerojet Rocketdyne color codes
Carnelian

Hex color:
#b32317
RGB:
179 35 23
CMYK:
0 80 87 30
Pantone:
PMS 7626 C
Medium Electric Blue

Hex color:
#0054a4
RGB:
0 84 164
CMYK:
100 49 0 36
Pantone:
PMS 7455 C
Black

Hex color:
#000000
RGB:
0 0 0
CMYK:
0 0 0 100
Pantone:
PMS Process Black C