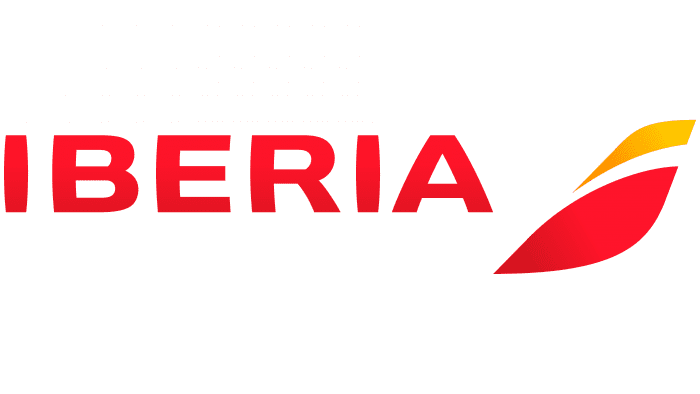 Iberia Logo PNG
Quality, stability, and safety – all this is the Spanish carrier Iberia, whose logo embodies the symbolism of each of these qualities. Modern minimalist text block with a small icon in a bright color scheme enhances the emphasis, improving recognition.
| | |
| --- | --- |
| Founded: | 28 June 1927 |
| Founder: | Horacio Echevarrieta, Deutsche Luft Hansa |
| Headquarters: | Ciudad Lineal, Madrid, Spain |
| Website: | iberia.com |
Iberia is the national carrier from Spain. It is based in the city of Madrid. It appeared in 1927. Since 1999, it has been a member of the Oneworld aviation alliance.
Meaning and History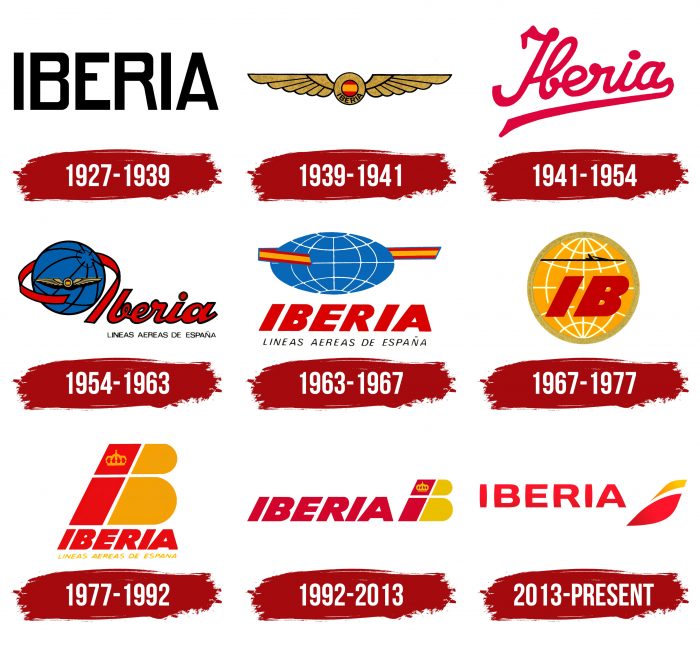 The company's debut logo is very laconic. But over a long time of its existence, it has often changed, sometimes acquiring a radically different form.
1927 – 1939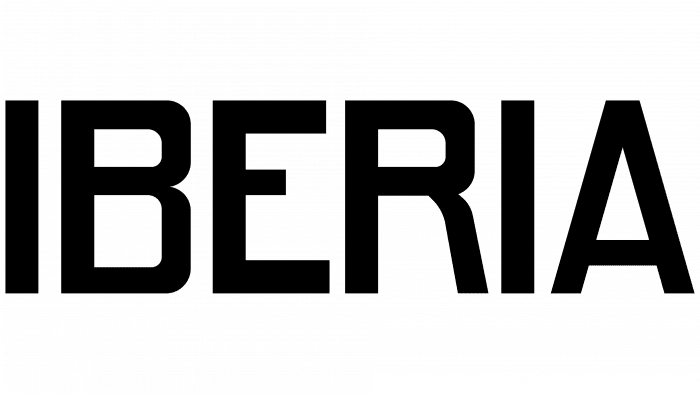 During the initial period of work, the main focus was on good readability. That is why the first brand name is minimalist: it contains only the word "Iberia," written in black capital letters.
1939 – 1941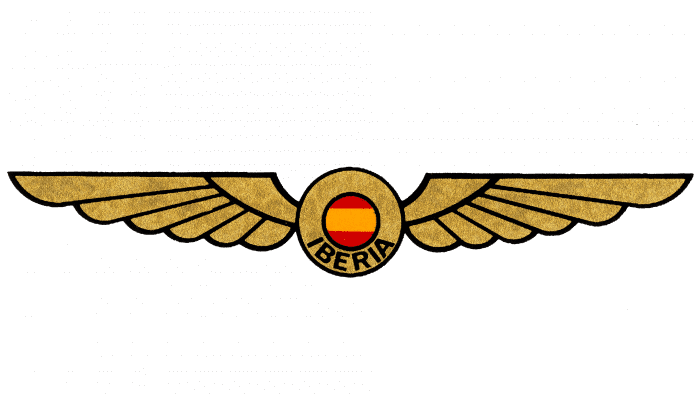 The company began to use a winged symbol that directly reflects its line of business.
1941 – 1954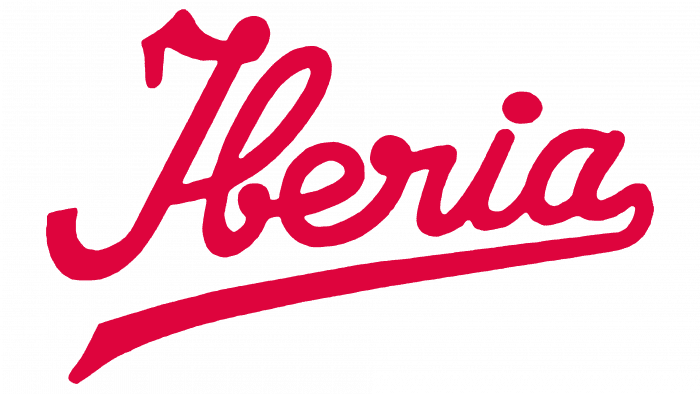 The designers changed the logo again. Now the inscription is in red lowercase letters, and the font resembles handwritten handwriting.
1954 – 1963
This year, the era of the globe began in corporate identity. It is located to the right of the word "Iberia."
1963 – 1967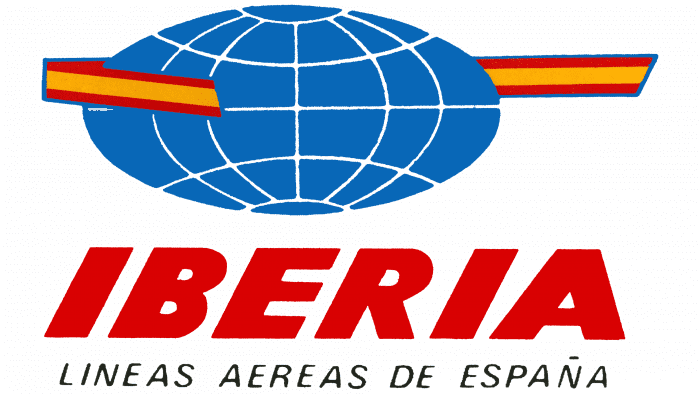 After the redesign, the logo received a large uppercase font, a slightly flattened globe, and a ribbon.
1967 – 1977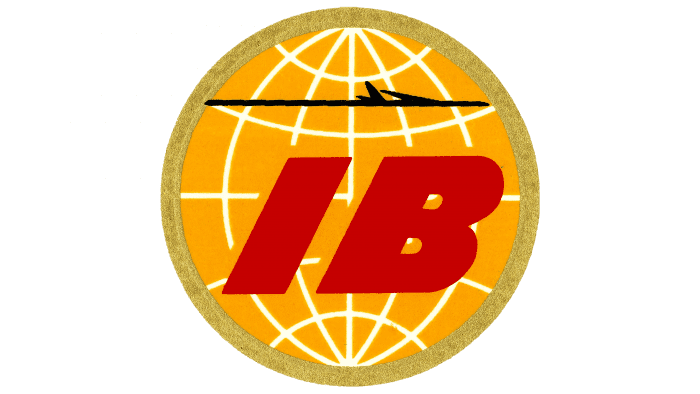 In 1967, against a yellow globe background, an abbreviated version of the airline's name appeared – "IB."
1977 – 1992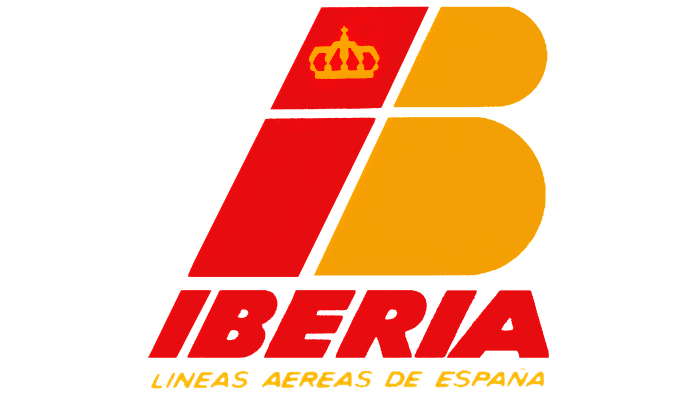 The developers removed the globe, enlarged the "IB" symbols, and placed the decryption under them – "Iberia."
1992 – 2013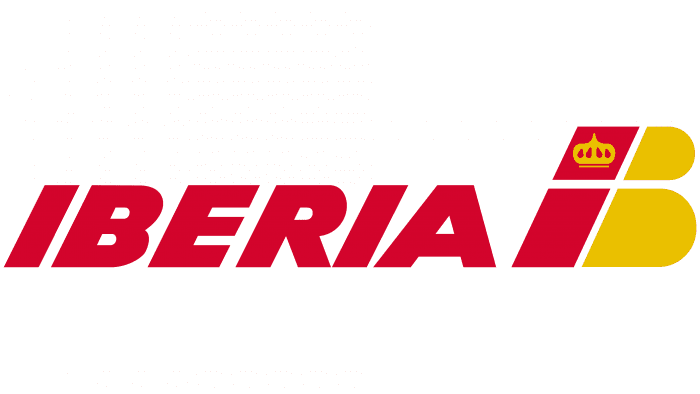 During this period, the verbal and graphic signs changed places: the full name became the main design, while the abbreviated version was moved to the end.
2013 – today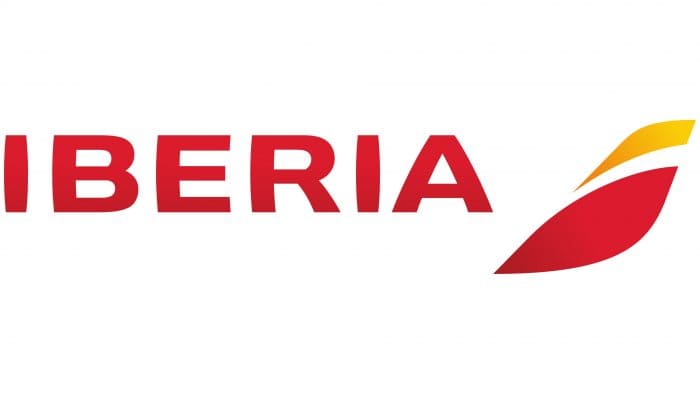 The modern emblem is minimalist: the word "Iberia" is written in simple, thin type, and the "IB" sign is depicted in the form of leaves.
Font and Colors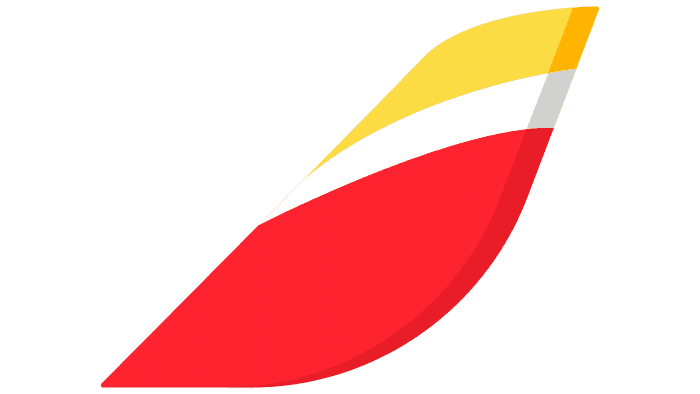 The development of individual symbolism began with a simple version and went a long way, stopping again at a simple one. Indeed, after completing several stages with a complex design, the choice again fell on a minimalistic logo. Leaving behind the globe with parallels and meridians, ribbons, flight signs, broad letters, and geometric shapes, the company executives chose the text version with a small icon. Interbrand designs corporate identity and logo. The emblem consists of two leaf-like strokes formed from the letter "B," which are now located to the right of the word "Iberia."
Custom logo typeface based on a sans serif font from the Sans Serif category. The letters are convex, more precisely – curved to the sides, which is seen in the example of "I," which has a barrel-shaped shape. The color palette is based on a gradient transition from dark to light. It consists of several shades of red and yellow.
Iberia color codes
Animal Blood

Hex color:
#a8151c
RGB:
168 21 28
CMYK:
0 87 83 34
Pantone:
PMS 1795 C
Philippine Red

Hex color:
#c11623
RGB:
193 22 35
CMYK:
0 89 82 24
Pantone:
PMS 485 C
Philippine Red

Hex color:
#da162a
RGB:
218 22 42
CMYK:
0 90 81 15
Pantone:
PMS 185 C
Philippine Yellow

Hex color:
#f9cd03
RGB:
249 206 3
CMYK:
0 18 99 2
Pantone:
PMS 116 C
American Yellow

Hex color:
#f6af03
RGB:
246 175 3
CMYK:
0 29 99 4
Pantone:
PMS 137 C
Fulvous

Hex color:
#e97b0d
RGB:
223 123 13
CMYK:
0 47 94 9
Pantone:
PMS 151 C
Video