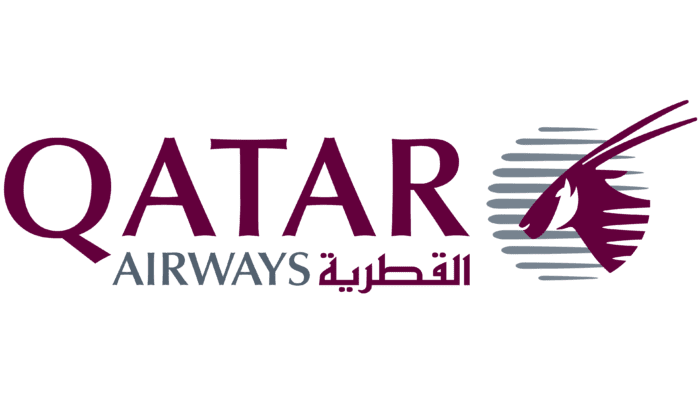 The company, Qatar Airways Q.C.S.C., is based in Doha. Qatar Airways is state-owned. You will not be surprised that the Qatar Airways logo uses national symbols.
Meaning and history
The creature depicted on the emblem is the Arabic Oryx, Qatar's national animal. Although it is an unusual choice for an airline (airlines are usually chosen as bird symbols), it is an excellent way to symbolize the speed of flight and the overall development of the company.
The color that dominates the design of the emblem is not the same color that is used in the Qatar National Flag, but it is quite close to it. The design of the logo itself is unique due to the choice of the animal, and the way the oryx is presented.