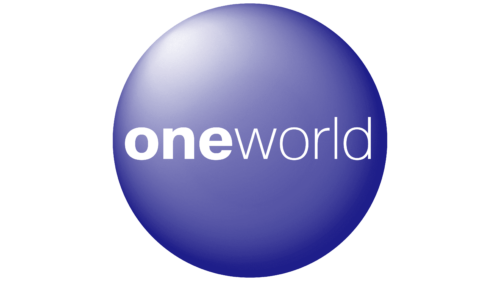 Oneworld Logo PNG
The Oneworld logo is a visual representation of the idea of different airlines working together to provide high-quality services to passengers worldwide. A person seeing the emblem for the first time will not be able to guess which industry it belongs to in 99.9% of cases.
The logo is made up of a circle, which symbolizes infinity and the connection between all network members. It includes gradients from purple to blue that reflect the reliability, stability, and professionalism of all the companies in this association.
The white brand name is in the middle of the circle, which looks modern and elegant. The bold "one" letters stand for unity and solidarity between the partners, and the thin "world" signifies the global nature of the brand.
The Oneworld emblem reflects the core values of all alliance members: quality, safety, global reach, and innovation. This group of companies is committed to providing the best services for passengers worldwide, using cutting-edge technology and innovation.
The identity of this alliance indicates its global orientation and high standards. It is a symbol of a global network of partners working together to provide the best services for its passengers.
| | |
| --- | --- |
| Founded: | 1 February 1999 |
| Headquarters: | New York City, New York, United States |
| Website: | oneworld.com |
Oneworld is a prominent global airline alliance that began in 1999. The founders of this alliance include four major airlines: American Airlines, British Airways, Cathay Pacific, and Qantas. The alliance's primary administrative hub is stationed in New York City.
As of 2023, the alliance consists of 14 full-fledged member airlines. These include Finnair, Iberia, Malaysia Airlines, Royal Jordanian, and SriLankan Airlines. More than 20 other airlines are associated with the alliance as Oneworld Connect participants or partners.
The combined strength of these airlines enables the Oneworld alliance to cater to over 1000 destinations in upwards of 170 countries worldwide. One of the significant advantages for passengers flying with Oneworld's member airlines is the reciprocity in frequent flyer rewards, access to airport lounges, and priority services for passengers belonging to certain tiers.
Another noteworthy feature is the alliance fares, which facilitate seamless connections between member airlines within a single booking. This coordination extends to schedules, sales, networks, and airport facilities, fostering an efficient and cohesive travel experience for passengers.
American Airlines and British Airways, the largest members of the alliance, play pivotal roles. Cathay Pacific, Qantas, and Finnair also help establish robust connections in Asia-Pacific markets.
The Oneworld alliance's core objective is to be the foremost choice for frequent international travelers. It prioritizes offering quality experiences rather than expanding its quantity to achieve this. Oneworld's distinctive branding and corporate identity are meticulously designed to deliver a consistent and comfortable travel experience across all its member airlines.
Meaning and History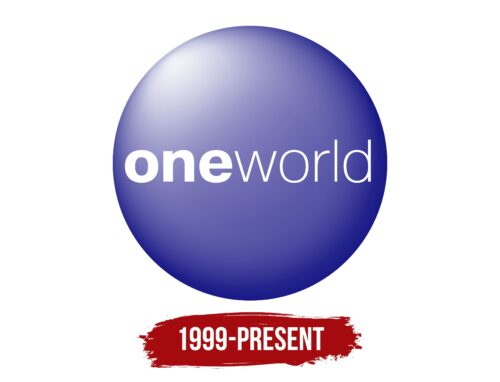 Oneworld color codes
Imperial Blue

Hex color:
#1e1e8a
RGB:
30 30 138
CMYK:
78 78 0 46
Pantone:
PMS 2746 C
Purple Yam

Hex color:
#7c7bba
RGB:
124 123 186
CMYK:
33 34 0 27
Pantone:
PMS 7446 C