Japan Airlines Logo PNG
The Japan Airlines logo serves as a vivid embodiment of the country's culture and artistic heritage. The meaning of the JAL logo has many interpretations. First of all, the red circle represents the sun, a symbol often found in Japanese culture that conveys energy, vitality, and power. The presence of the imaginary circle can indicate the airline's global business operations and its importance on the world stage.
The crane bird itself, in Japanese culture, symbolizes loyalty, perseverance, longevity, reliability, and the quality of service offered by JAL. It symbolizes migration and movement, which is in line with the airline's core business.
The letters "JAL" below the bird and highlighted in bold italics symbolize the company's conviction and durability, emphasizing its connection with Japan. The white font indicates transparency and purity, further emphasizing the airline's honesty and responsibility to its patrons.
Japan Airlines' name, printed in black italics in bold letters at the bottom of the logo, emphasizes reliability, stability, and the company's commitment to providing first-class service over the long term.
The Japan Airlines emblem represents an exceptional fusion of Japanese tradition and global perspective, as the airline's reliability, quality, and flexibility.
Japan Airlines: Brand overview
| | |
| --- | --- |
| Founded: | 1 August 1951 |
| Headquarters: | Shinagawa, Tokyo, Japan |
| Website: | jal.co.jp |
Japan Airlines (JAL), founded in 1951, is the national airline of Japan and one of Asia's leading aviation companies. Based in Tokyo, this major airline is part of the Oneworld airline alliance and boasts an impressive network of over 90 global destinations.
JAL operates primarily from two Tokyo airports – Narita and Haneda. From these hubs, it extends its reach to over 30 cities within Japan through its robust domestic network. Its fleet, consisting of over 200 aircraft, includes models from both Boeing and Airbus, such as the 737s, 767s, 777s, the innovative 787 Dreamliners, and A350s.
For the fiscal year ending in March 2022, JAL demonstrated its strong presence in the market by carrying more than 36 million passengers, generating over $8 billion in annual revenue. True to its commitment to quality service, JAL offers three classes of service: First, Business, and Economy, each reflecting the hallmark Japanese traits of hospitality and efficiency.
Although it started as a state-owned entity, JAL now operates as a publicly traded company. 2010 the airline underwent bankruptcy restructuring, transforming it into a leaner yet profitable enterprise.
JAL's extensive international route network covers areas including China, Southeast Asia, Europe, and North America. As a carrier, it has received numerous accolades for its cleanliness, punctuality, and remarkable dining experience in economy class, solidifying its reputation as a premium airline. JAL continues to be seen as a symbol of prestige within the aviation industry.
Meaning and History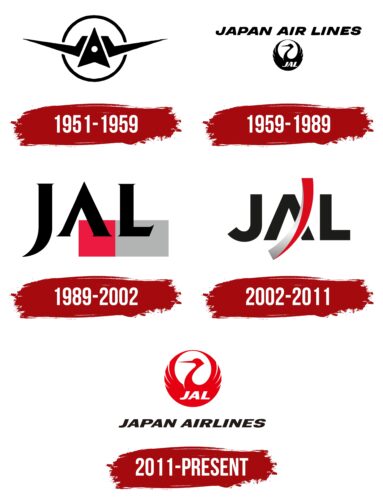 1951 – 1959

1959 – 1989

1989 – 2002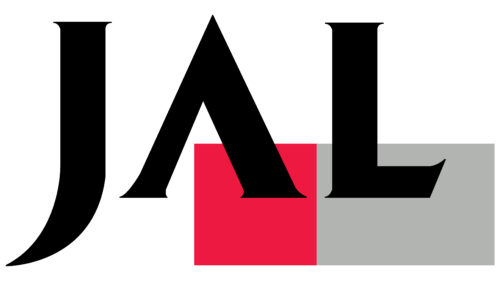 2002 – 2011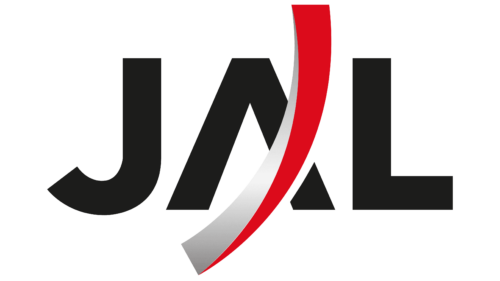 2011 – today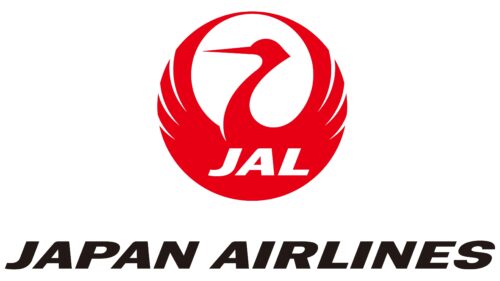 Japan Airlines color codes
Lust

Hex color:
#e60013
RGB:
230 0 19
CMYK:
0 100 92 10
Pantone:
PMS 485 C
Licorice

Hex color:
#221915
RGB:
34 25 21
CMYK:
0 26 38 87
Pantone:
PMS Black 4 C