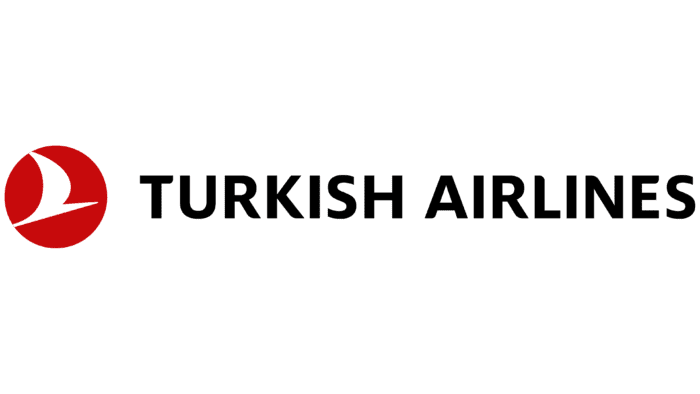 Turkish Airlines is the country's national air carrier. As of the summer of 2019, he performs regular flights to 315 destinations. Turkish Airlines is based at Istanbul Ataturk Airport in Yesilkoy.
Meaning and History
The Turkish Airlines logo was probably inspired by the symbol of all flying birds – the bird. The bird on the logo is abstract: just a curve (for the wing) and a line (for the body). The body is directed upwards, symbolizing the future and movement to new heights.
The words Turkish Airlines are a simple inscription without classic proportions.