Air France is a French airline, a subsidiary of Air France-KLM. It was founded in 1933. It is engaged in regional and international flights. The airline is based in several cities – Nice, Lyon, and Paris. In addition to the primary logo, the brand has an individual flag and the Hippocampe Aline trademark.
Meaning and History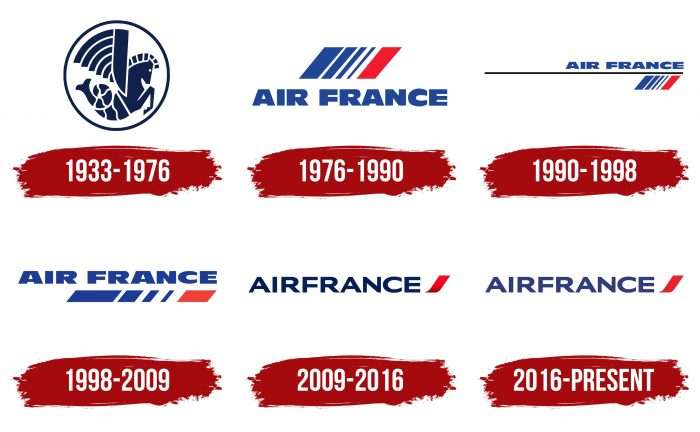 What is Air France?

It is one of the oldest airlines in the world and a member of the SkyTeam alliance. Now it is part of the European holding Air France-KLM, and before merging with it, it was the main air carrier in France.
The emblem uses the image of the Hippocampus, a mythological creature in the form of a winged horse with a fishtail. Legend has it that it is the fastest animal that the ancient gods put in chariots. Nereids also rode it. It was him, as the embodiment of extreme speed, who was chosen for his logo by Air France air carrier.
1933 – 1976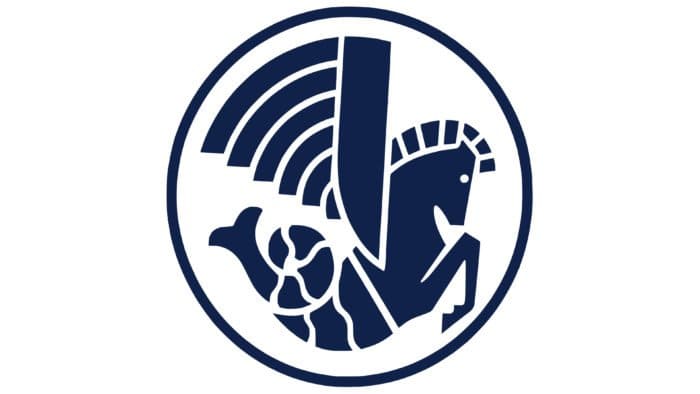 The first corporate logo of the French airline looked like a heraldic symbol with the image of Hippocampe Aline. A winged horse with a fishtail was drawn in the center of a white circle. From its wings come broad lines, which convey a sense of waving them. They fill the emblem with dynamics and a sense of movement. The color of all the elements is dark blue, including the bezel.
1976 – 1990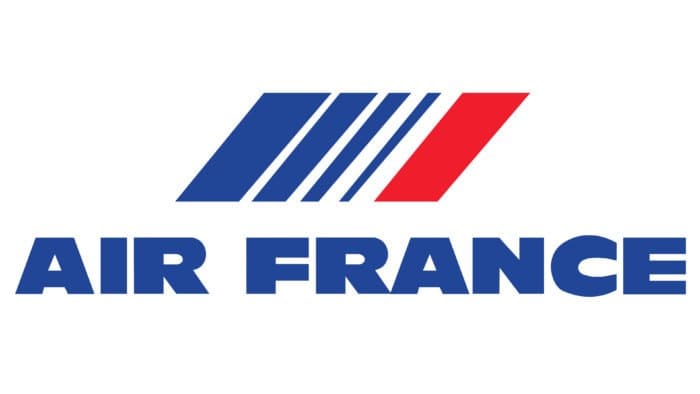 In 1976, the era of new brand symbols without a mythical creature began. Designers changed it to a slightly slanted and elongated rectangle with several stripes as on a bar code. Beneath it is the inscription "Air France" in bold. The color scheme is white, red, and blue, as if on the national flag.
1990 – 1998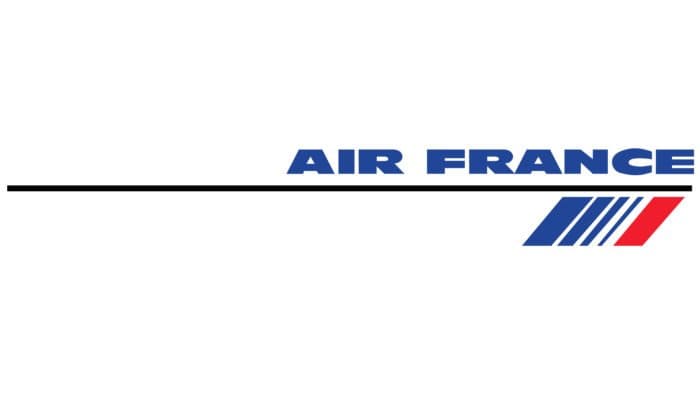 In 1990, the developers presented an updated visualization of the logo. All elements on it remained the same, but their proportions and location have been changed. The name of the company is now depicted above a graphic sign, under which a thin black stripe runs. It separates it from the rectangle located in the lower right part.
1998 – 2009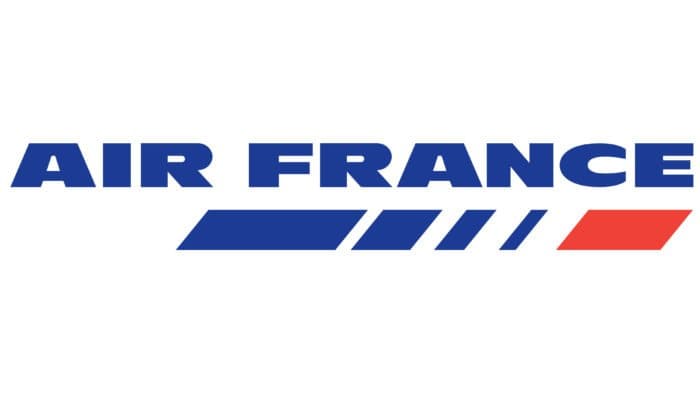 During this period, designers made another version of the logo. They removed the black line and shifted the bottom element by turning it wide. This made the strokes short, reminiscent of parallelograms. A group of geometric figures is under "Air France," which is written in large letters.
2009 – 2016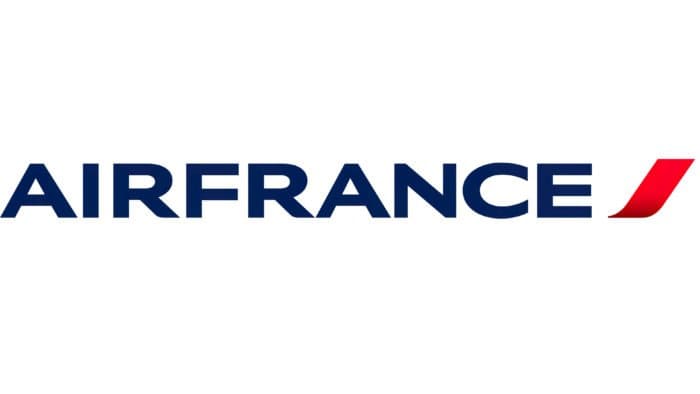 In this version, the font has become much clearer: letters look thinner and more elegant. The rectangle is replaced by a small red ribbon in the form of a flat parallelepiped. Also, two words are combined into one. The primary colors are dark blue and red.
2016 – present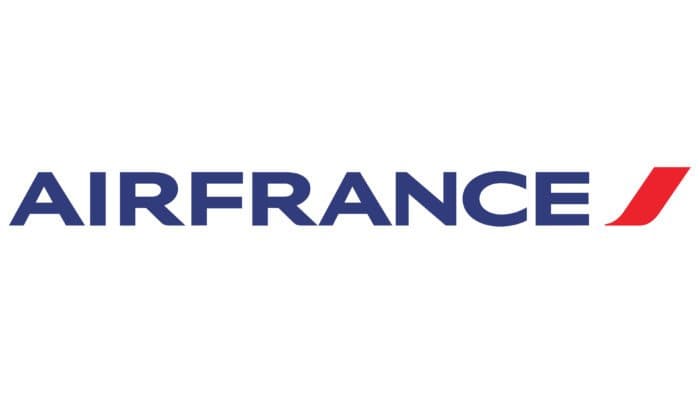 In 2016 the palette of the logo was slightly softened: the word combination "Air France" acquired a pastel shade.