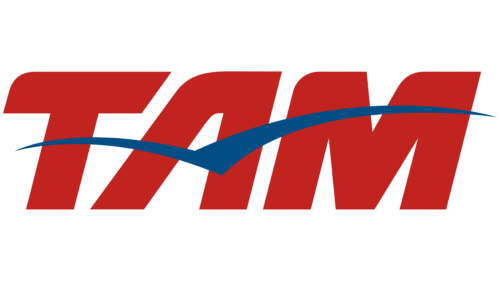 TAM Airlines Logo PNG
TAM Airlines: Brand overview
Founded in 1976, TAM Linhas Aéreas Airlines was dedicated to connecting remote regions of Brazil through reliable and customer-oriented air transportation.
In the early 1990s, TAM Airlines embarked on an ambitious expansion plan, acquiring larger aircraft to serve a wider range of destinations throughout Brazil.
A major milestone in TAM's history was the acquisition of Transbrasil, Brazil's largest airline, in 2001. This acquisition expanded TAM's domestic network and facilitated the airline's entry into international markets. Equipping the fleet with modern Airbus aircraft allowed TAM to raise the bar on passenger comfort and efficiency.
In 2012, TAM Airlines merged with LAN Airlines to form the LATAM Airlines Group, which became one of the leading players in the global aviation industry.
In 2016, TAM Airlines rebranded and became LATAM Airlines Brasil. This move aligned the airline with the larger LATAM Airlines Group, reaffirming its commitment to providing its customers with the highest standards of service and travel.
Meaning and History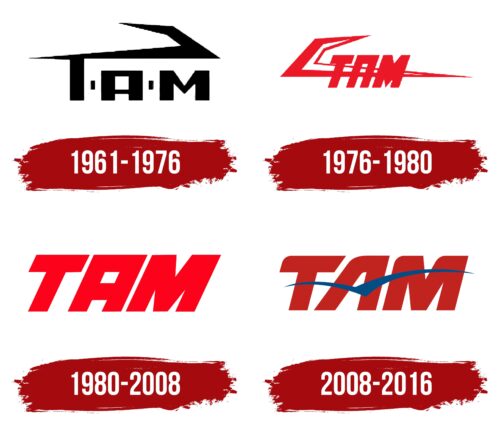 What is TAM Airlines?

Headquartered in São Paulo, TAM Airlines was the largest airline in Brazil and Latin America before the takeover. The company offered scheduled flights to a number of destinations in Brazil and also operated international flights to Europe and various regions in the Americas. A key event in the company's history was its merger with LAN, allowing it to integrate into the LATAM Airlines group.
1961 – 1976
1976 – 1980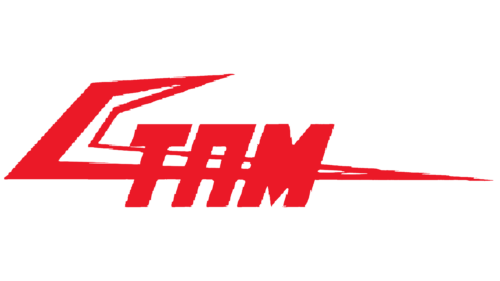 1980 – 2008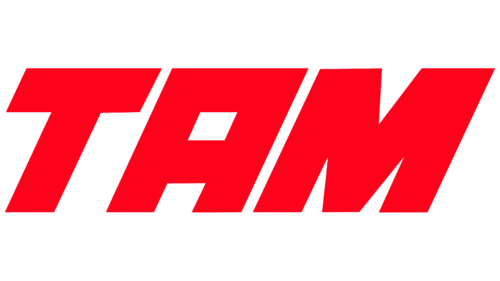 2008 – 2016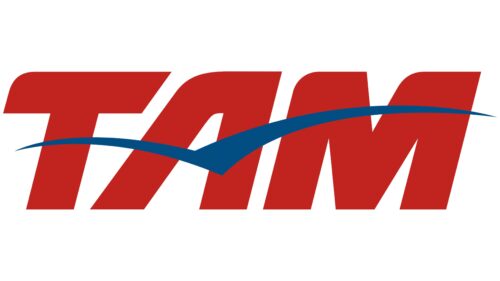 The red "TAM" lettering serves as a backdrop for two blue stripes connecting on one side. Their free ends are pointed, forming a stylized bird – a symbol of flight. The lines replace the crossbar of the letter "A." The slanted font harmoniously combines angular and rounded elements, creating the illusion of movement.
The pointed ends of the blue stripes symbolize flight and bring a sense of dynamism to the design. The slanted font further emphasizes the sense of movement and dynamism. The color scheme of red and blue creates a striking contrast, making the logo visually appealing and easily recognizable. The innovative replacement of the crossbar in the letter "A" makes the logo unique, setting it apart from the traditional design.