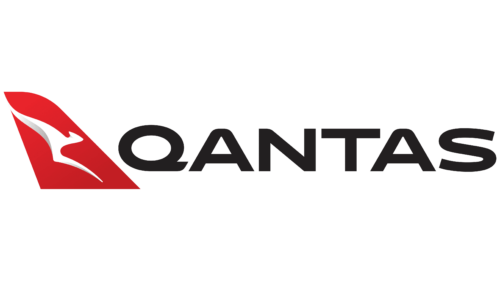 Qantas Logo PNG
The Qantas logo has become a true symbol and visual identity in the world of aviation. The emblem is deeply rooted in the history and core principles of the company. The name "QANTAS" in large black letters reflects the brand's confidence, reliability, and stability, long recognized as a leader among airlines.
The main element of the identity is the image of the plane's red tail, symbolizing courage, energy, and connection with the national colors of Australia. Inside the tail is a white kangaroo, the main symbol of Australia, emphasizing the company's belonging to this country and its representation on the international scene. The kangaroo is associated with Qantas flights' speed, agility, and safety.
The visual identity emphasizes safety, passenger comfort, and the implementation of innovative approaches in the airline industry. The identity symbolizes high quality, unparalleled service, and professionalism. The Qantas logo embodies these values and benefits, becoming a vivid reflection of the brand's unique activities.
In addition, the brand's visual identity emphasizes the company's environmental responsibility, which strives to reduce emissions and use environmentally friendly materials in its aircraft. This aspect reflects today's market demands and the airline's concern for the environment.
| | |
| --- | --- |
| Founded: | 16 November 1920 |
| Headquarters: | New South Wales, Australia |
| Website: | qantas.com |
Meaning and History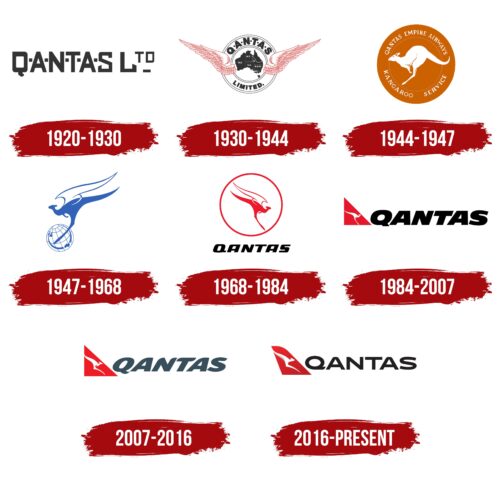 1920 – 1930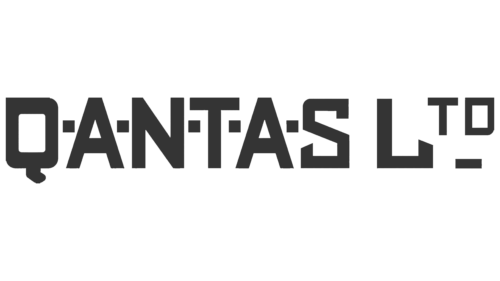 1930 – 1944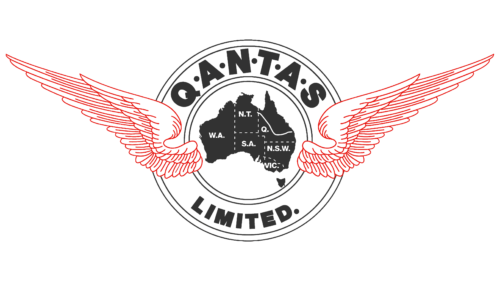 1944 – 1947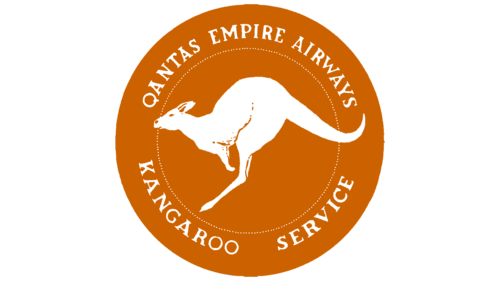 1947 – 1968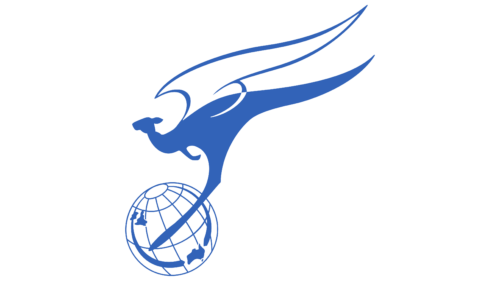 1968 – 1984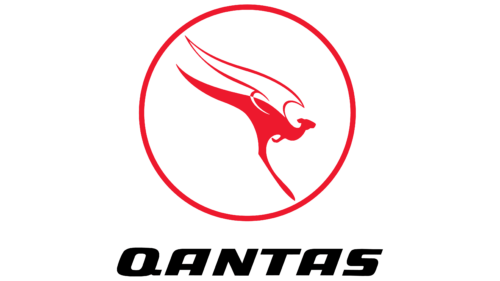 1984 – 2007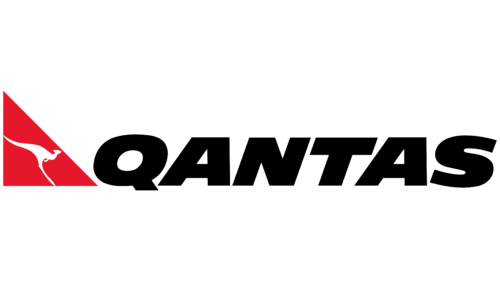 2007 – 2016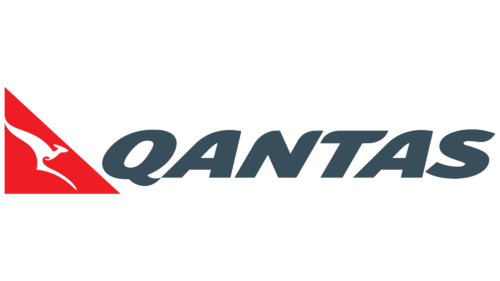 2016 – today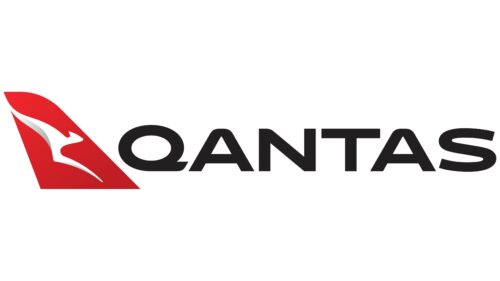 Font and Colors
The Qantas emblem uses a simple, clear font that looks modern and easy to read. The name "QANTAS" is written in capitals, giving the logo authority and confidence. Although the font's exact name is unknown, it resembles grotesque fonts such as Helvetica or Arial, which have simplicity and clean lines.
The logo's color palette includes three main colors: black, red, and white. Black is used for the inscription "QANTAS" and symbolizes the brand's solidity, stability, and reliability. Red is used in the plane's tail, reflecting Australia's boldness, energy, and national colors. The white color was chosen to represent the kangaroo, which emphasizes the purity and elegance of the emblem but also contrasts with the red background, making the symbol more vivid and noticeable.
Overall, the font and color scheme of the logo contributes to its easy perception and recognizability, reflecting the core values and ideals of the airline.
Qantas color codes
Raisin Black

Hex color:
#221f20
RGB:
34 31 32
CMYK:
0 9 6 87
Pantone:
PMS Neutral Black C
Pigment Red

Hex color:
#e9242b
RGB:
233 36 43
CMYK:
0 85 82 9
Pantone:
PMS 1788 C