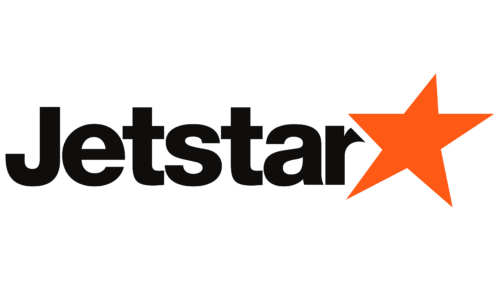 Jetstar Logo PNG
The Jetstar logo is a powerful representation of the airline's values and operating principles. In the logo, the company name "Jetstar" is written in lowercase letters in a modern font and accompanied by a star on the right side. The badge is in a predominantly orange color scheme.
There are different interpretations of the symbolism behind the logo. The name "Jetstar" refers to an airplane star, reflecting the company's desire to provide a first-class service akin to that of star hotels and other high-end establishments. The name evokes images of endless space and unlimited mobility, underscoring the airline's core business. The star in the badge speaks of safety and reliability, as the stars serve as guiding beacons in the night sky.
The logo integrates quality of service, mobility, and safety, highlighting the airline's core values and its commitment to providing reliable and comfortable international air travel.
The orange color of the star underscores Jetstar's commitment to dynamism and progress. It is a color associated with summer sunshine and positive emotions, underscoring the brand's welcoming and open nature.
Jetstar attaches great importance to its customers and strives to provide them with high-quality services at an affordable price. The logo is not only a symbol of distinction but also a reflection of the company's traditions and operating principles that include dynamism, positivity, quality, and cost-effectiveness.
The Jetstar logo serves as a symbolic representation of the airline's mission and values, reflecting its unwavering commitment to providing exceptional service at reasonable prices.
| | |
| --- | --- |
| Founded: | 2003 |
| Founder: | Qantas |
| Headquarters: | Collingwood, Melbourne, Victoria, Australia |
| Website: | jetstar.com |
Originating from Melbourne, Jetstar is an Australian budget airline that first took flight in 2005, following its establishment by its parent company, Qantas, in 2003. Jetstar has made its mark within the aviation industry with its low-cost business model, designed to provide an affordable alternative to traditional air travel.
Jetstar's fleet comprises exclusively Airbus aircraft, namely the A320 and A321 models, for shorter flights. For longer distances, it utilizes the Boeing 787 Dreamliners. The airline operates from multiple bases in significant Australian cities such as Sydney, Melbourne, and Brisbane. Jetstar also has overseas hubs in Singapore, Vietnam, and Japan, among others.
Although Jetstar services domestic routes within Australia, it extends its reach beyond its borders. Short-haul international destinations include New Zealand, Indonesia, Malaysia, Vietnam, and Japan. For more distant locales such as Hawaii, USA, Thailand, China, Japan, Singapore, and Malaysia, Jetstar operates long-haul routes.
Annually, over 25 million passengers choose Jetstar, making it one of the most economical airlines within the Asia Pacific region. Jetstar's fare structure remains simple, offering a 'seat + bag' arrangement and allowing passengers to add extra services like food, seat selection, and baggage according to their needs.
Jetstar holds membership in the Value Alliance group, which includes other low-cost airlines like Scoot, AirAsia, and Cebu Pacific. Jetstar also has a series of sister airlines, namely Jetstar Asia, Jetstar Japan, and Jetstar Pacific, which share the common objective of offering low fares while being operated and owned independently.
Meaning and History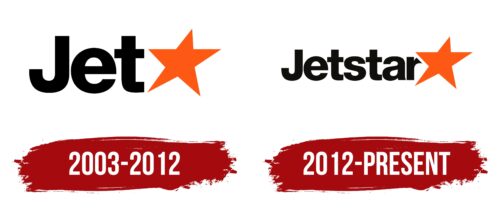 2003 – 2012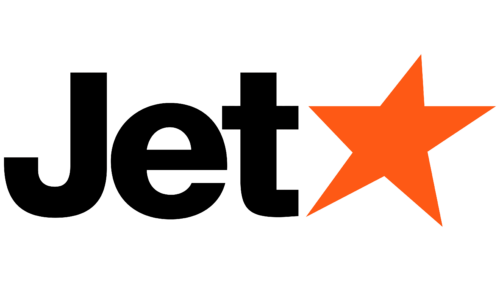 2012 – today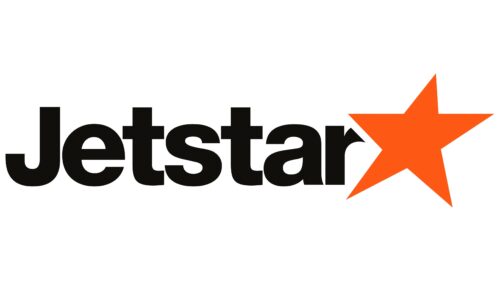 Jetstar color codes
Neon Orange

Hex color:
#fe5915
RGB:
254 89 21
CMYK:
0 65 92 0
Pantone:
PMS 165 C
Smoky Black

Hex color:
#100e0c
RGB:
16 14 12
CMYK:
0 12 25 94
Pantone:
PMS Black 6 C