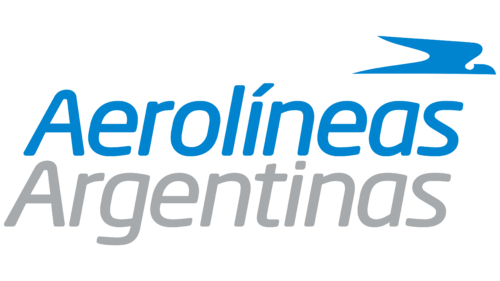 Aerolíneas Argentinas Logo PNG
Aerolíneas Argentinas logo provides a striking visual representation of the brand. The name, "AEROLÍNEAS ARGENTINAS," constitutes the most significant part of the logo, giving the design its core identity.
The logo displays the brand name split across two lines, presented in contrasting shades of blue and grey. The words are set in a bold, italic typeface with no serifs, featuring softened edges. This font style and the rounded corners lend the logo an impression of smoothness, suggesting ideas related to ease, gliding, and flight.
A blue figure can be seen in the logo's upper right corner. This shape vaguely echoes the silhouette of a bird with long, sharp wings and a large head. Although not an exact representation, this abstract symbol contributes to the overall aerodynamic theme of the logo.
The meaning of the logo is closely tied to these visual cues. The rounded and bold typeface and the abstract bird-like figure emphasize notions of flight, freedom, and fluidity. These qualities are inherently connected to air travel and perfectly embody the company's services.
Using blue and grey colors in the logo signify trustworthiness and professionalism, attributes that any airline would want to project.
The Aerolíneas Argentinas emblem, through its strategic design choices, serves as a strong symbol of the company, conveying messages of effortless flight and professional service.
Aerolíneas Argentinas: Brand overview
| | |
| --- | --- |
| Founded: | 14 May 1949 |
| Founder: | Government of Argentina |
| Headquarters: | Aeroparque Jorge Newbery, Buenos Aires, Argentina |
| Website: | aerolineas.com.ar |
Aerolíneas Argentinas, Argentina's state-owned flag carrier, has a unique and fascinating history that dates back to its founding in 1949.
In a significant milestone, Aerolíneas Argentinas took flight in December 1950 following the merger of four prominent Argentine aviation companies. This consolidation brought together the expertise and resources of Aeroposta Argentina (AA), Aviación del Litoral Fluvial Argentino (ALFA), Flota Aérea Mercante Argentina (FAMA), and Zonas Oeste y North de Aerolíneas Argentinas (ZONDA).
In 1990, a consortium led by the Spanish airline Iberia assumed control of Aerolíneas Argentinas, heralding a new era for the airline. Despite initial optimism, financial difficulties plagued the company, pushing it to the brink of bankruptcy.
In 2001, Grupo Marsans, a prominent tourism and transportation conglomerate, stepped in to rescue Aerolíneas Argentinas from its financial troubles. Through capital injection and a comprehensive modernization process, Grupo Marsans revitalized the airline.
The Argentinean government took a bold step in 2008 by renationalizing Aerolíneas Argentinas.
With its headquarters in Buenos Aires and membership in the prestigious SkyTeam alliance since August 2012, Aerolíneas Argentinas has further solidified its position in the global aviation industry. In November 2013, the airline's cargo division became a member of SkyTeam Cargo, expanding its reach and enhancing its freight capabilities.
Aerolíneas Argentinas continues to play a vital role in connecting Argentina with the world.
Meaning and History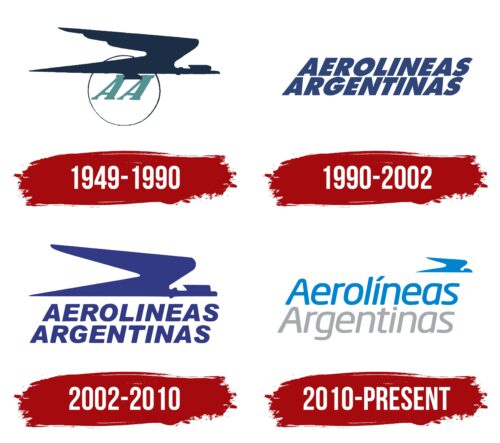 What is Aerolineas Argentinas?

Aerolíneas Argentinas S.A. proudly serves as Argentina's flag carrier and is the country's largest airline. This significant company emerged in 1949 from the merger of four unique companies: Aeroposta Argentina (AA), Aviación del Litoral Fluvial Argentino (ALFA), Flota Aérea Mercante Argentina (FAMA), and Zonas Oeste y North de Aerolíneas Argentinas (ZONDA). This conglomerate began its air travel in December 1950, marking a turning point in the history of Argentine aviation.
1949 – 1990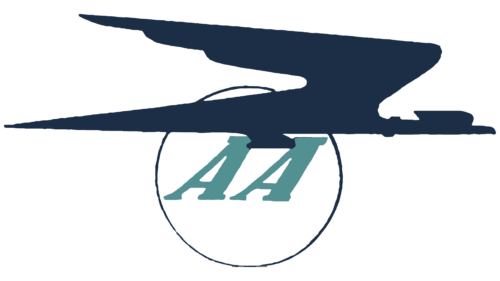 1990 – 2002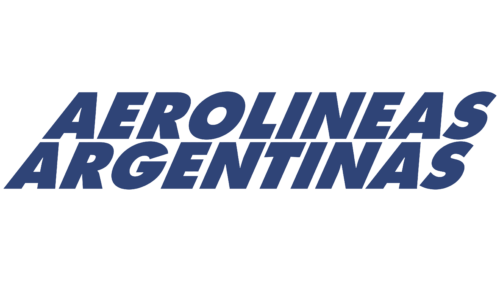 2002 – 2010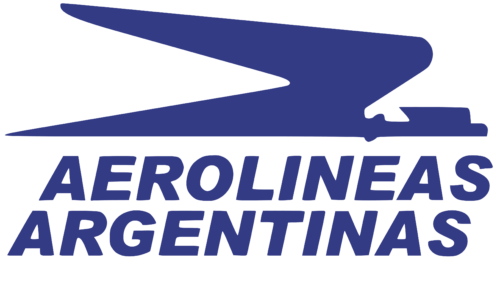 2010 – today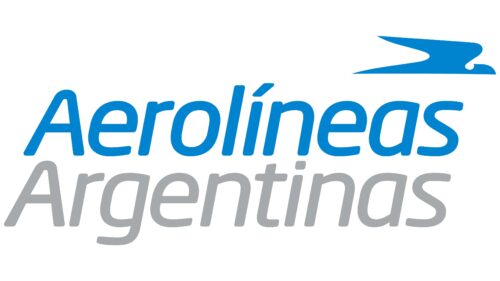 Aerolíneas Argentinas color codes
Green Blue

Hex color:
#0084cf
RGB:
0 132 207
CMYK:
100 36 0 19
Pantone:
PMS 3005 C
Dark Gray

Hex color:
#a7aaac
RGB:
167 170 172
CMYK:
3 1 0 33
Pantone:
PMS 429 C