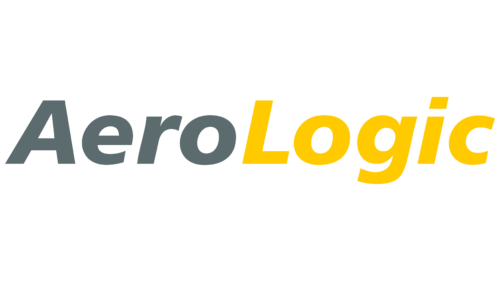 AeroLogic Logo PNG
The aeroLogic logo embodies simplicity yet conveys a significant visual message. This emblem of the company subtly highlights its identity through color and font aesthetics.
The design incorporates the company's moniker in a cohesive format, with a visually appealing color division enhancing its look. The color scheme plays a vital role, employing an intense grey shade on the left side, counterbalanced by a rich, warm yellow hue on the right. This blend of colors might reflect the brand's balance between tradition (represented by grey) and innovation or positivity (denoted by yellow).
The style of the emblem further underscores its distinctiveness. The logo's inscription is boldly italicized, combining smooth curves with sharp angles in an aesthetically pleasing manner. This dynamic arrangement of the characters might symbolize a blend of agility and solidity, akin to the company's operations in the dynamic yet structured aviation industry.
In addition, the typeface employed in the logo also carries a distinct message. All letters are in lowercase, except for the initial letters in each word, adding a playful yet professional element to the design. The large, sleek, flowing glyphs in the emblem might be symbolic of the company's commitment to seamless and efficient service.
The aeroLogic logo, while seemingly simple, is layered with meanings derived from its design elements. Through color, font style, and arrangement, it successfully communicates the company's ethos and values.
AeroLogic: Brand overview
| | |
| --- | --- |
| Founded: | 12 September 2007 |
| Founder: | DHL and Lufthansa Cargo |
| Headquarters: | Schkeuditz, Germany |
| Website: | aerologic.aero |
Since 2007, AeroLogic, a distinguished cargo airline nestled in Schkeuditz near Leipzig, has been adeptly navigating the skies to deliver goods across international borders. This extraordinary partnership between DHL Express and Lufthansa Cargo AG took to the skies in earnest in 2009, establishing its central hub at Leipzig/Halle Airport. AeroLogic has been the backbone of global logistics for over a decade, moving products swiftly and efficiently.
AeroLogic sets itself apart with its exceptional fleet comprising eight Boeing 777F aircraft. This makes it the third-largest operator of this specific model globally, enhancing its reputation and ensuring superior service delivery.
Since its inauguration, AeroLogic has been charting a remarkable growth trajectory, extending its operational network to far and wide corners. The airline has established its global presence with its services reaching countries from China to Japan, South Korea to the United States, and expansive European coverage.
In 2016, the airline was honored with the German Mobility Award for its significant contributions to sustainable logistics. That same year marked another milestone as they pioneered introducing the AeroFence system. This revolutionary invention, the first of its kind in the cargo airline industry, helps secure cargo in flight and has since proven to be a game-changer.
The year 2020, fraught with unprecedented challenges, tested AeroLogic's resilience. Despite the turbulent times, the airline stepped up to the plate, maintaining full operational capacity. They ensured the continuous movement of critical goods and medical supplies worldwide during the COVID-19 pandemic.
Meaning and History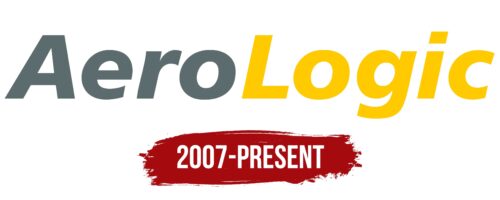 The brand identity of AeroLogic is rooted in its promise of reliability and efficiency. It is a brand that represents speed, safety, and precision, attributes that are crucial to a cargo airline. The company underscores these attributes through its operations, solidifying its place in the industry as a trusted service provider.
Visually, the brand uses minimalistic and sleek design elements that align with its identity. The logo, in particular, reflects a sense of motion and progress, which embodies the brand's commitment to timely deliveries and continuous advancement. AeroLogic conveys a strong image of a modern, efficient, dependable cargo airline through this visual representation.
What is AeroLogic?

AeroLogic, rooted in Schkeuditz near Leipzig, has made a name for itself in the field of cargo airlines in Germany. Known for its efficient operations, it has been providing seamless freight transportation services, earning a solid reputation in the aviation industry. The airline's journey began with a vision to offer secure, prompt, and efficient air freight services. Over the years, it has steadily grown by broadening its network and enhancing its services.
AeroLogic color codes
Cadet

Hex color:
#5c6b6e
RGB:
92 107 110
CMYK:
16 3 0 57
Pantone:
PMS 431 C
Tangerine Yellow

Hex color:
#ffca00
RGB:
255 202 0
CMYK:
0 21 100 0
Pantone:
PMS 7549 C