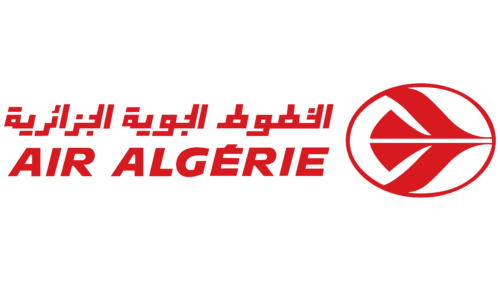 Air Algérie Logo PNG
The Air Algerie logo is a striking visual element that embodies the aviation company's core values and heritage. Its design combines traditional symbolism with elements of the aviation industry, making it a unique representative of the brand's identity.
At the heart of the emblem design is the portrayal of two bird silhouettes appearing to soar towards the right. This visual can also be interpreted as a single bird with a spread-out tail and extended wings, creating a sense of dynamic movement. The bird is possibly a depiction of the Barbary partridge, a national symbol of Algeria, which further ties the logo to its geographical roots.
The image of the bird is cleverly split in half, with each half taking on an airplane-like contour. This fusion of national symbols and industry-specific iconography eloquently communicates the brand's role as an aviation company while acknowledging its national ties.
The white oval shape enclosing the bird elements has a red border, reinforcing a sense of unity and containment. This feature might be suggesting the company's global reach while maintaining a firm connection to its home country.
The left portion of the emblem features the name of the aviation company, inscribed in both English and Arabic. This multi-lingual display reaches a broader audience and underscores the brand's international scope and its pride in its Algerian heritage.
The Air Algerie logo serves as a powerful symbol, embodying both the brand's aviation-focused mission and its close connection to the Algerian national identity. Each element contributes to narrating a story of movement, heritage, and global reach, making it an effective representation of the brand.
Air Algérie: Brand overview
| | |
| --- | --- |
| Founded: | 15 March 1947 |
| Founder: | Government of Algeria |
| Headquarters: | Algiers, Algeria |
| Website: | airalgerie.dz |
Air Algérie, Algeria's flagship carrier, has been bridging the nation with the world for over seventy years. Since its humble beginnings in 1947, the airline has grown to offer domestic and international flights to 55 destinations across 26 countries. With a solid reputation for dependability, Air Algérie has become the airline of choice for globe-trotters seeking new adventures.
The journey of Air Algérie took off on March 15th, 1947, when it was officially launched as Compagnie Générale de Transport, a public institution. On March 30th, 1949, the airline embarked on its maiden flight, operated by a single Douglas DC-3 aircraft with a capacity of 21 passengers. This momentous event began Air Algérie's prominence in the African aviation landscape.
The late 1950s witnessed Air Algérie's expansion into jet-powered travel with the introduction of a Caravelle aircraft capable of carrying 80 passengers. Initially focused on domestic routes, the airline rapidly widened its horizons, initiating services to international destinations, including Tunisia, Morocco, and France.
During the 1980s and 1990s, Air Algérie soared to greater heights, extending its reach to include many captivating destinations across Africa, the Middle East, and Asia. Their membership in the International Air Transport Association (IATA) in 1985 further bolstered their ability to connect with distant corners of the world.
A landmark order for 16 Boeing 737-800s in 2013 marked a new epoch of modernization and efficiency for the airline, enhancing its competitive edge and enabling it to offer its customers top-notch services.
Meaning and History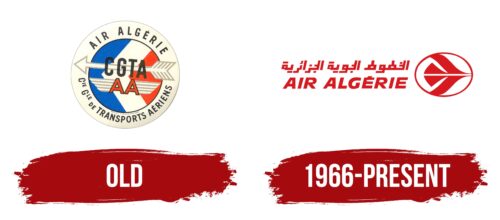 The company's identity is deeply rooted in its Algerian heritage. It seeks to embody the nation's spirit of resilience and progress. Its brand is built around the values of hospitality, service, and reliability, which reflects in every aspect of its operations. This connection to its homeland is an integral part of its brand identity, linking every journey it facilitates with the unique cultural nuances of Algeria.
The company logo embodies the grace and sophistication of a bird in flight, combined with a representation of Algeria's national colors. This powerful iconography resonates with the Algerian populace and beyond, portraying the brand as one that takes pride in its origins while aspiring to global excellence.
What is Air Algerie?

Air Algérie, the national airline of Algeria, is headquartered in the Immeuble El-Djazair in Algiers. Since its inception, it has established itself as a prominent force in the aviation sector, connecting Algeria to various international destinations and thus playing a vital role in the country's connectivity and growth. Over the years, the airline has weathered numerous challenges and, through it all, has maintained an unwavering commitment to providing top-notch services to its customers.
Old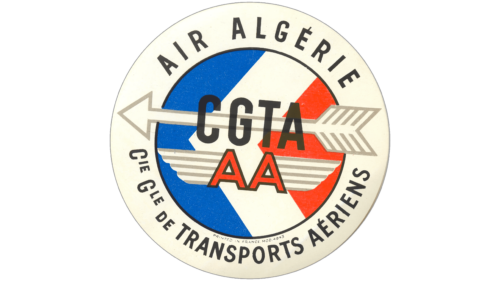 1966 – today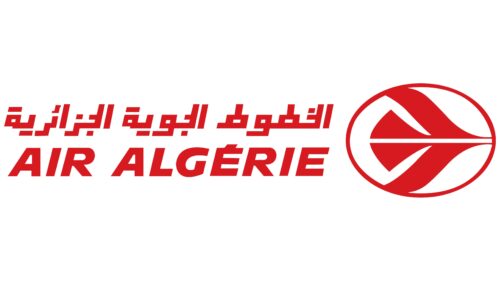 Air Algérie color codes
Maximum Red

Hex color:
#d71920
RGB:
2156 25 32
CMYK:
0 88 85 16
Pantone:
PMS Bright Red C