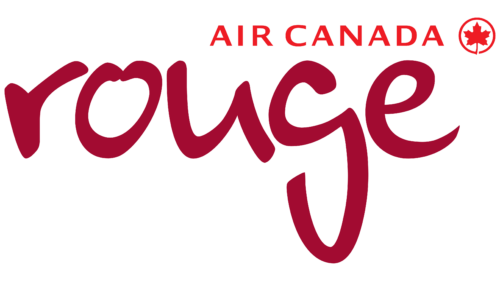 Air Canada Rouge Logo PNG
The Air Canada Rouge logo is a unique blend of symbolism and design pointing to the brand's origins and identity.
A prominent feature in this emblem is a red maple leaf, which signifies the brand's Canadian roots. This icon is nestled within a circular ring and in the top right corner, indicating the company's national pride.
The airline's name is divided into two parts of different colors for emphasis. The phrase "AIR CANADA" is positioned on the top line in a bold red, typeset in a sans-serif font, lending the design a robust and contemporary appeal. Occupying the lower space is the word "rouge," presented in a burgundy hue. The letters here are handwritten and are all lowercase, giving it a more personalized and casual touch.
The logo carries significant meaning in its elements and colors. The maple leaf, an iconic symbol of Canada, points to the brand's heritage, underscoring the airline's connection to its home country. Given the international nature of the airline's operations, the circular ring around the leaf is a symbol of unity, protection, or global reach.
The different styles and colors used for "AIR CANADA" and "rouge" convey a clear differentiation within the brand itself. The bold, uppercase letters in "AIR CANADA" represent strength and reliability, typical attributes expected of an airline. In contrast, the playful and seemingly hand-drawn "rouge" signifies the airline's unique and friendly approach, setting it apart from other carriers.
The Air Canada Rouge emblem encapsulates the brand's essence using a strategic blend of symbolic design elements, differential typography, and a color scheme that echoes the brand's name and national roots.
Air Canada Rouge: Brand overview
| | |
| --- | --- |
| Founded: | December 2012 |
| Founder: | Air Canada |
| Headquarters: | Canada |
| Website: | flyrouge.com |
Air Canada Rouge, the vibrant and energetic subsidiary of Air Canada, offers an unparalleled low-cost leisure travel experience. Launched in 2012 and taking flight in 2013, Air Canada Rouge embodies its name, meaning "red" in French, by delivering a unique and memorable journey for all travelers.
With seamless integration into the Air Canada mainline and Air Canada Express networks, Air Canada Rouge ensures that passengers can enjoy the same reliable service associated with Air Canada.
In 2014, Air Canada Rouge embarked on an ambitious expansion plan, extending its operations to Western Canada. From Vancouver and Calgary, the airline catered to leisure markets, offering flights to sunny destinations like Honolulu, Maui, and Anchorage and popular American cities such as Los Angeles, San Francisco, Las Vegas, Phoenix, and Palm Springs.
The onset of the global COVID-19 pandemic posed significant challenges for Air Canada Rouge, leading to a temporary suspension of services from February to September 2021 in compliance with government regulations.
As travel restrictions gradually ease, Air Canada Rouge eagerly welcomes back its valued customers and resumes operations.
Meaning and History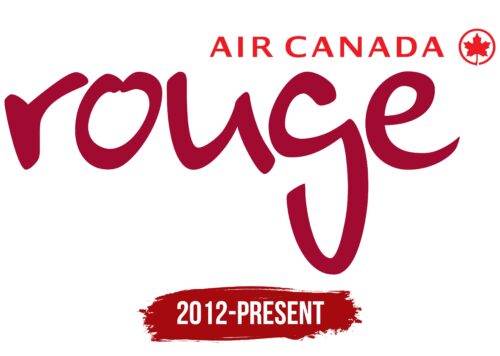 What is Air Canada Rouge?

Air Canada Rouge is a subsidiary of Air Canada and offers low-cost flights specifically designed for tourists. The brand has been fully integrated into the Air Canada backbone network and the Air Canada Express network. The subsidiary is a strategic move by Air Canada to compete in the growing market for budget travelers.
Air Canada Rouge color codes
Vivid Burgundy

Hex color:
#a20b31
RGB:
162 11 49
CMYK:
0 93 70 36
Pantone:
PMS 200 C
Pigment Red

Hex color:
#ee1c24
RGB:
238 28 36
CMYK:
0 88 85 7
Pantone:
PMS Bright Red C