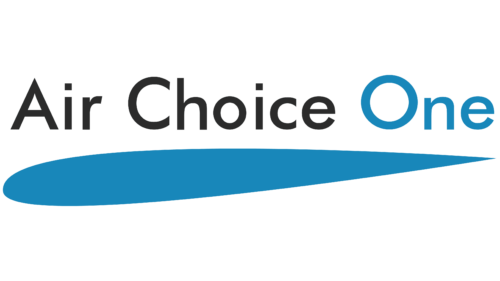 Air Choice One Logo PNG
The Air Choice One Logo encapsulates the essence of speed, directionality, vigor, and progression. A distinctive droplet-shaped element is depicted, flowing towards the right as if effortlessly transitioning from one plane to another. Its design is an intriguing balance of widths – broad and rounded on the left, while the right end is narrow and sharp.
This fluid teardrop element, horizontally stretched, creates an underlining effect for the airline's name, neatly bridging all three segments. The spacing between the words is substantial, ensuring each word stands distinct and unblended. The left two fragments of the name are adorned in black, whereas the right-most word takes on a blue hue.
Interestingly, the majority of the letters are in lowercase, with the exception of 'A,' 'C,' and 'O'. This creative choice of typography lends an air of modernity and approachability to the brand's image.
The logo of this airline company visually conveys a sense of swift movement, energy, and purpose – closely aligning with the brand's identity. The drop symbol, in its rightward trajectory, embodies the company's commitment to forward movement and evolution, perfectly echoing the dynamic nature of the aviation industry.
Air Choice One: Brand overview
| | |
| --- | --- |
| Founded: | 1979 – 2022 |
| Founder: | Southern Airways Corporation, Multi-Aero, Inc. |
| Headquarters: | St. Louis, Missouri United States |
| Website: | airchoiceone.com |
A fixture in the Greater St. Louis region, Air Choice One began its journey as Multi-Aero, Inc., evolving from a small-scale operation to a flourishing division of the Southern Airways Corporation.
1980 marked the debut of Multi-Aero, Inc. as an airline, propelling its maiden aircraft into the skies and embarking on a journey that would span many years.
In a significant evolution, Multi-Aero metamorphosed into Air Choice One in 2010, poised to scale the skies! The company rapidly adopted a growth mindset, venturing into new Midwest and eastern United States territories. Its operations took a quantum leap in 2012 by acquiring its first Cessna Grand Caravan aircraft.
2017 brought a significant turn of events when Southern Airways Corporation purchased Air Choice One. This strategic move expanded the airline's fleet, adding more Cessna Grand Caravan and Beechcraft 1900 aircraft. It also prompted a major shift in Air Choice One's headquarters to Missouri.
Air Choice One continues to ascend, setting the bar high as a distinguished provider of commuter airline services in the Midwest and eastern United States. The airline has carved a niche for itself with a fleet of 14 aircraft and regular flights to over a dozen cities.
Meaning and History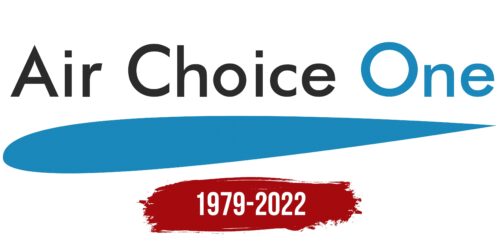 The brand identity of Air Choice One was forged around its commitment to providing unparalleled customer service. It pledged to put passengers first, creating a customer-centric culture that permeated all levels of the organization. By offering a seamless, personalized, and reliable travel experience, the company successfully built a reputation as a trusted and dependable choice for commuters.
The brand utilized a simple but bold logo. The design featured a blue and white color scheme, symbolizing trust, reliability, and excellence. The logo's stylized depiction of an airplane further reinforced the brand's commitment to aviation and travel.
What is Air Choice One?

Multi-Aero, Inc., under the business name Air Choice One, left a remarkable imprint on the American aviation industry as an important commuter airline. Based in Concord, Missouri, within the Greater St. Louis area, the company operated as a division of Southern Airways Corporation, contributing significantly to the regional air transportation landscape. In its active years, Air Choice One carved out a niche for itself by focusing on connecting smaller cities to larger transportation hubs, offering passengers the convenience of efficient travel.
Air Choice One color codes
Dark Charcoal

Hex color:
#2b2b2b
RGB:
43 43 43
CMYK:
0 0 0 83
Pantone:
PMS Neutral Black C
Blue

Hex color:
#1887ba
RGB:
24 135 186
CMYK:
87 27 0 27
Pantone:
PMS 7704 C