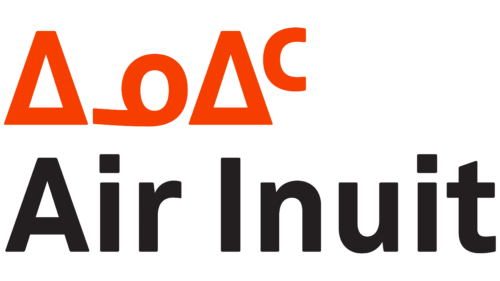 Air Inuit Logo PNG
The Air Inuit logo is a multifaceted emblem that skillfully blends cultural heritage and modern aviation service. It reflects the essence of the northern territories, emphasizing the authenticity of the airline and its role as a lifeline for indigenous peoples. This combination of traditional and modern elements appeals to a wide audience, from locals to international travelers.
Air Inuit: Brand overview
Founded in 1978, Air Inuit originally took to the skies as Air Schefferville, serving Northern Quebec's mining charter industry. Today, the airline, headquartered in Montreal's St. Laurent, Quebec, Canada, is known for its reliable and safe flights to the most remote corners of the country.
As Air Schefferville grew, it expanded the horizons of its fleet of De Havilland Canada DHC-2 Beavers and DHC-3 Otters beyond transporting people, cargo, and equipment to hard-to-reach places.
1988 was a pivotal year for Air Schefferville when it took on a new name, Air Inuit.
Air Inuit now operates an impressive fleet of aircraft of varying capacities, including Boeing 737s, Bombardier Dash 8s, and a number of smaller aircraft. The airline serves more than 30 destinations in Quebec, Nunavik, Labrador, and Nunavut, offering scheduled and charter flights and providing seamless connectivity to the most remote corners of the region.
Meaning and History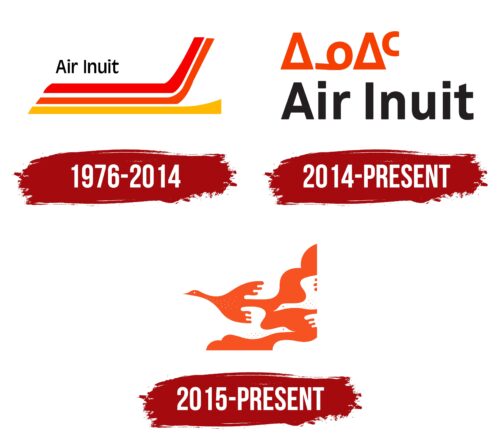 What is Air Inuit?

Air Inuit, whose name in the Inuktitut language sounds "ᐃᓄᐃᑦ ᖃᖓᑦᑕᔪᖏᑦ," hails from the Montreal neighborhood of Saint-Laurent, Quebec, Canada. The airline, deeply rooted in the history and culture of the Inuit people, provides a vital link between the northern and southern regions of Quebec.
1978 – 2014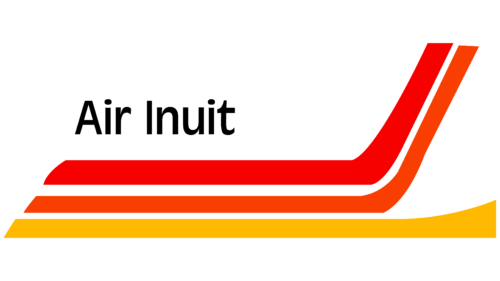 2014 – today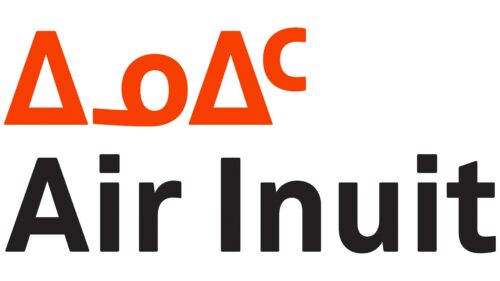 2015 – today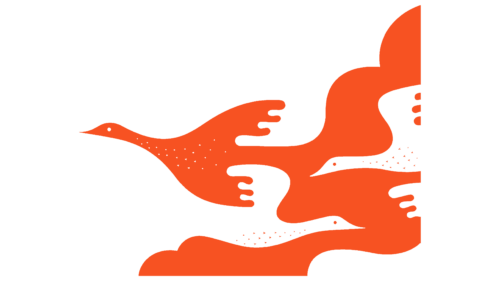 To emphasize its authenticity and the territory it serves, the Canadian company chose the syllabic script of the Inuktitut language for its visual identity. As a result, the Air Inuit logo consists of two types of lettering aligned on the left edge. The first line is a composition of geometric shapes. The second line contains a familiar name in English. All glyphs are smooth and even, with an optimal balance between angles and curves. A square replaces the dot above the lowercase letter "i," and the top of the letter "t" is slanted to the left.
The use of the Inuktitut font is a tribute to the indigenous cultures of the regions the airline serves. This choice resonates deeply with the local community while reinforcing the brand's distinctive identity. The geometric shapes of the typeface balance the traditional English lettering, making the logo visually striking and, at the same time, culturally significant. The square above the "i" and the diagonal "t" bring additional unique elements that further distinguish the airline.
Air Inuit color codes
Coquelicot

Hex color:
#f53e00
RGB:
245 62 0
CMYK:
0 75 100 4
Pantone:
PMS 1655 C
Raisin Black

Hex color:
#231f20
RGB:
35 31 32
CMYK:
0 11 9 86
Pantone:
PMS Neutral Black C