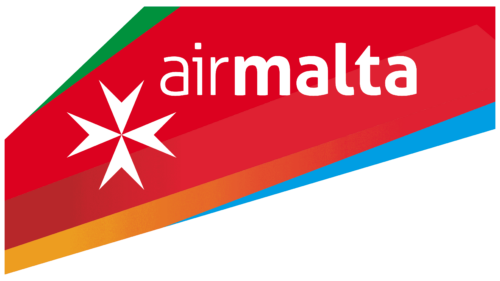 Air Malta Logo PNG
Air Malta: Brand overview
Established in 1973, Air Malta has been at the forefront of Maltese pride and innovation, connecting Malta to the world. Headquartered in Luqa and operating from Malta International Airport, Air Malta has become the national flagship carrier, offering reliable and efficient air travel to various destinations in Europe, the Middle East, and North Africa.
The history of Air Malta began in 1973 when Malta was liberated from British colonial rule. With the aim of creating a national airline to facilitate the country's economic growth, the Maltese government launched Air Malta on April 1, 1974. The airline's first flight departed Malta and landed in London, marking the beginning of an amazing journey.
Throughout the 1980s and 1990s, Air Malta underwent significant changes. With a modern fleet of Boeing and Airbus aircraft, the airline expanded its route network and raised the bar on customer service.
In the early 2000s, Air Malta set out on a course to become a global aviation leader. By joining the respected International Air Transport Association (IATA) and forging strategic partnerships and alliances with major airlines, Air Malta expanded its footprint to destinations around the world.
Meaning and History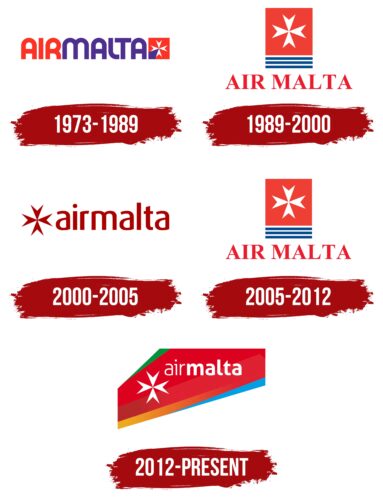 What is Air Malta?

The flagship carrier, based in Luqa and operating from its Malta hub, has made it its mission to connect Malta to key destinations in Europe, the Middle East, and North Africa. Founded in 1973, Air Malta has become a symbol of national pride, representing the tiny island nation located in the heart of the Mediterranean Sea.
1973 – 1989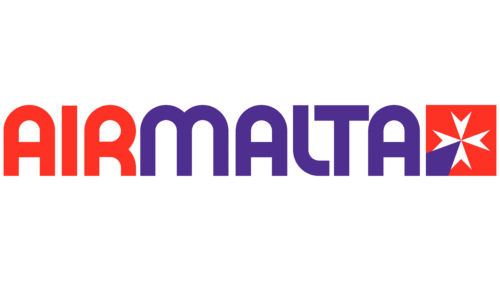 1989 – 2000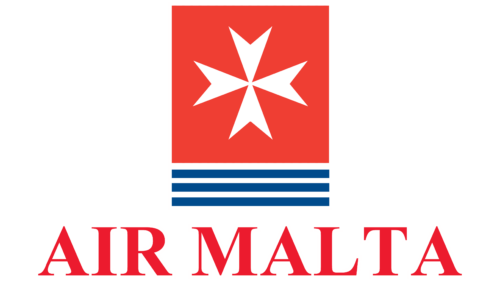 2000 – 2005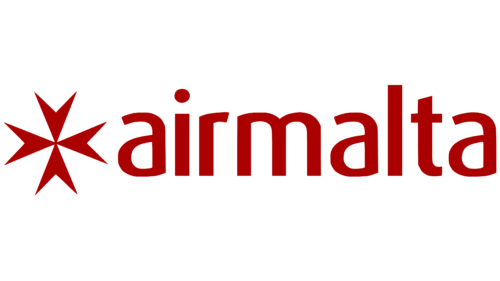 2005 – 2012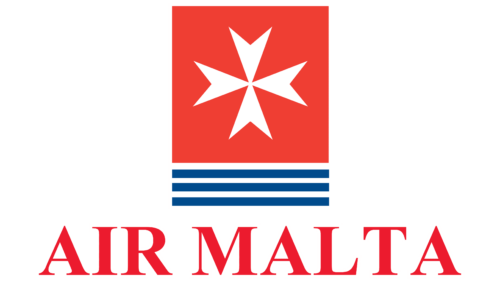 2012 – today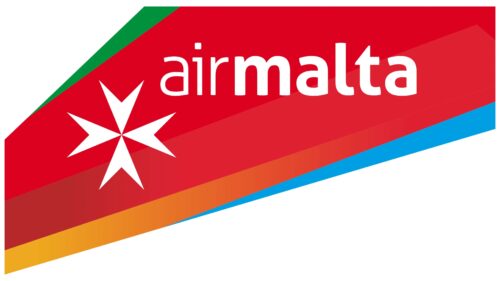 Air Malta's logo is characterized by a festive brightness. The stripes of red, blue, green, and orange resemble the beams of a spotlight. They illuminate the eight-pointed Maltese cross, the ancient symbol of the Hospitallers. Just above it, the name of the airline is written in lowercase white letters. There is no spacing between the two words; they are distinguished only by their thickness.
The choice of colorful stripes creates a sense of joy and celebration, conveying the spirit of Malta as a holiday destination. The Maltese cross adds historical depth, linking the airline to the island's rich past. The choice of typography – the company name in lowercase letters and the separation of words by thickness – gives the design a contemporary feel while ensuring readability.
Air Malta color codes
Spanish Green

Hex color:
#00913d
RGB:
0 145 61
CMYK:
100 0 58 43
Pantone:
PMS 354 C
Cadmium Red

Hex color:
#dc011f
RGB:
220 1 31
CMYK:
0 100 86 14
Pantone:
PMS Bright Red C
Safety Red

Hex color:
#b7272a
RGB:
183 39 42
CMYK:
0 79 77 28
Pantone:
PMS 1795 C
Marigold

Hex color:
#ed9d20
RGB:
237 157 32
CMYK:
0 34 86 7
Pantone:
PMS 137 C
Rich Electric Blue

Hex color:
#009ee3
RGB:
0 158 227
CMYK:
100 30 0 11
Pantone:
PMS 801 C