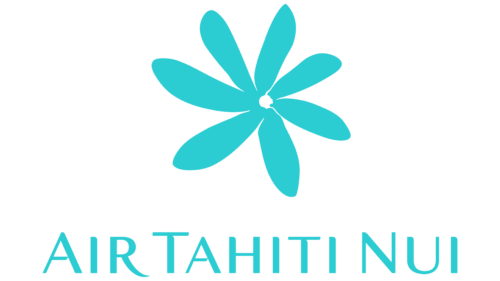 Air Tahiti Nui Logo PNG
Air Tahiti Nui: Brand overview
Since its founding in 1996, Air Tahiti Nui has played a key role in connecting the remote islands of French Polynesia with the rest of the world. Headquartered in Papeete and committed to exceptional service, the airline has become an integral part of the region's thriving tourism industry.
In 1996, the idea of an airline capable of attracting the world to French Polynesia became a reality. With the support of the French Polynesian government and private investors, Air Tahiti Nui took to the air for the first time on November 20, 1998.
As the demand to experience the captivating beauty of French Polynesia grew, Air Tahiti Nui was quick to respond. In 2018, with the introduction of its first Boeing 787 Dreamliner, the airline revolutionized the passenger experience by combining comfort and sustainability.
In recent years, Air Tahiti Nui has embraced environmental responsibility. By incorporating Boeing 787 Dreamliner aircraft into its fleet, the airline has significantly reduced its carbon emissions through the use of advanced technology and improved fuel efficiency.
Meaning and History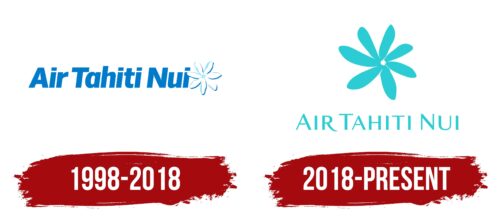 What is Air Tahiti Nui?

Air Tahiti Nui, founded on October 31, 1996, has become the flagship carrier of French Polynesia, an overseas community of France. Headquartered in Papeete, the airline's day-to-day operations are managed from an office in Faa, Tahiti. Based at Faa International Airport, the airline began operations on November 20, 1998. The airline has been successful in promoting tourism and economic activities in the region.
1998 – 2018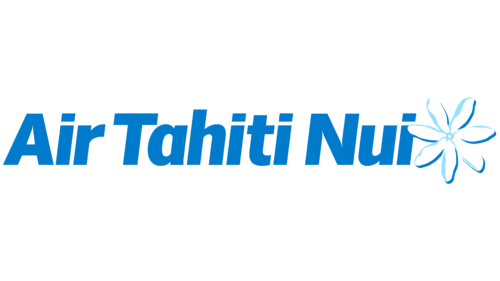 2018 – today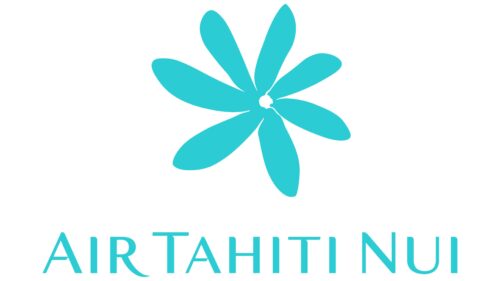 This logo was designed by the branding agency Future Brand and unveiled in April 2018. The top of the logo features the Tiare flower, common in French Polynesia. Renowned Tahitian artist Alex Lee drew the flower with seven irregular petals. The flower symbolizes the beauty of the tropical islands. Below is the name Air Tahiti Nui written in capital letters without serifs. The font has a unique design characterized by slight slopes, recesses, and rounded lines. The elongated stem of the letter "R" reflects the company's desire to evolve and move forward.
The use of the Tiare flower has both regional and cultural significance, reflecting the essence of French Polynesia. The Tiare flower adds authentic character and serves as a direct reference to the brand's origin. The characteristic font complements it, giving it a unique and modern feel. The elongated "R" is not just a design move; it reflects the cutting-edge character of Air Tahiti Nui and gives potential customers an idea of the brand's ethics.
Air Tahiti Nui color codes
Dark Turquoise

Hex color:
#2cccd3
RGB:
44 204 211
CMYK:
79 3 0 17
Pantone:
PMS 3262 C