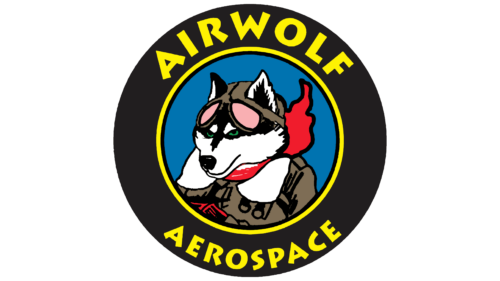 Airwolf Logo PNG
The Airwolf logo is a cheerful and bright emblem that leaves no one indifferent. Against the background of a black circle, two yellow inscriptions stand out brightly: Airwolf and Aerospace, between which there is a small circle, inside of which there is a cartoon character. The yellow color used in the company name and at the bottom of the logo signifies energy and optimism. In contrast, the light blue color of the inner circle symbolizes the sky and freedom that is so important to the aviation industry. This bright and colorful logo symbolizes the spirit of aviation and adventure, which is the company's main focus.
An animated character in the form of a wolf in a pilot suit adds playfulness and unusualness to the logo, which allows the company to stand out in the air transportation market. The pilot wolf symbolizes not only the high level of professionalism and reliability of the company but also freedom, courage, and the spirit of adventure. The gray and brown color of the wolf symbolizes naturalness and reliability, while the bright red scarf and rose-colored glasses add lightness and humor.
Airwolf's values include attention to detail, excellence, and a personal approach to each client. The company strives to provide its customers with high-quality services and create an unforgettable flight experience. The Airwolf emblem reflects these values and emphasizes its uniqueness and individuality in the air travel market.
| | |
| --- | --- |
| Founded: | 1993 |
| Founder: | John Montana |
| Headquarters: | Middlefield, Ohio, United States |
| Website: | airwolfaerospace.com |
Meaning and History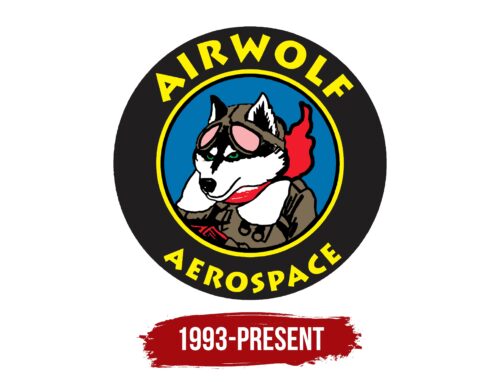 Airwolf color codes
Neon Yellow

Hex color:
#fef202
RGB:
254 242 2
CMYK:
0 5 99 0
Pantone:
PMS 3945 C
Raisin Black

Hex color:
#211e1f
RGB:
33 30 31
CMYK:
0 9 6 87
Pantone:
PMS Neutral Black C
Shadow

Hex color:
#7e6d55
RGB:
126 109 85
CMYK:
0 13 33 51
Pantone:
PMS 7531 C
Light Pink

Hex color:
#f9afb2
RGB:
249 175 178
CMYK:
0 30 29 2
Pantone:
PMS 176 C
Pigment Red

Hex color:
#f01c2c
RGB:
240 28 44
CMYK:
0 88 82 6
Pantone:
PMS 185 C
Spanish Green

Hex color:
#12984d
RGB:
18 152 77
CMYK:
88 0 49 40
Pantone:
PMS 7739 C