Alabama Crimson Tide is a sports department of the University of Alabama, founded in 1820. Headed by Greg Byrne and is based in Alabama. The university has its own men's American football team, coached by Nick Saban. It was founded in 1831. The team performs at the Bryant-Denny Stadium home stadium. Included in the Western division and competing in the Southeastern Conference.
Meaning and History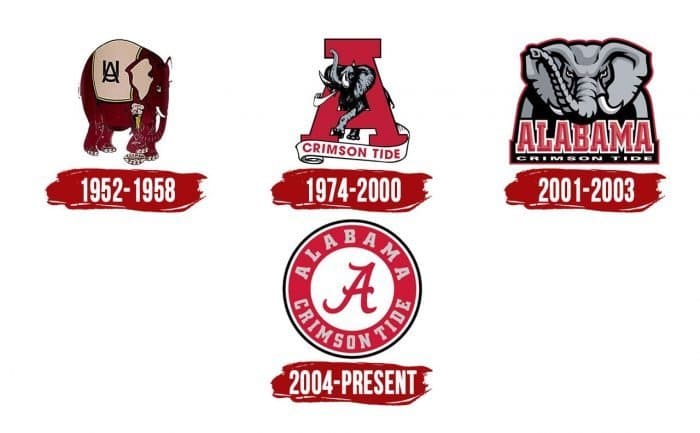 The logo of the university team depicts a red elephant. This image appeared with the light hand of journalist Everett Strupper, who wrote in one of the articles about the match: "Hold on! Elephants are coming!" Since then, they began to be called elephants – powerful, ruthless, decisive in their appearances in the sports arena.
1952 – 1958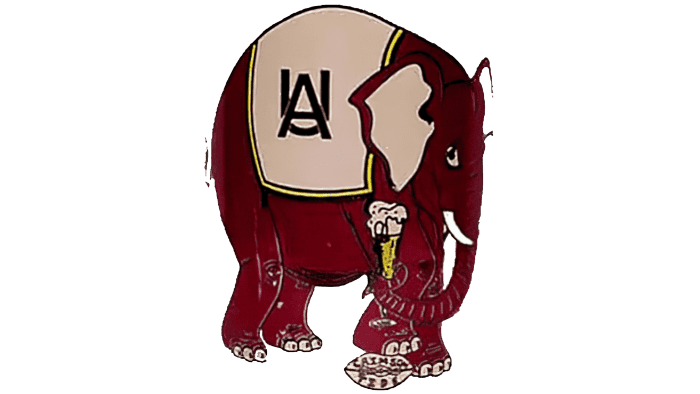 Over the years, the university American football team has had several logos. The debut dates back to 1952. It depicts a massive dark raspberry elephant with a beige blanket, on which there is an anagram of the university – "A."
1974 – 2000
In 1974, the animal's image was revised: now it is a more realistic elephant – both in drawing and color. He steps over the crossbar of a single letter "A" with serifs denoting the university's name. At the bottom of the light curly ribbon posted the inscription "Crimson Tide."
2001 – 2003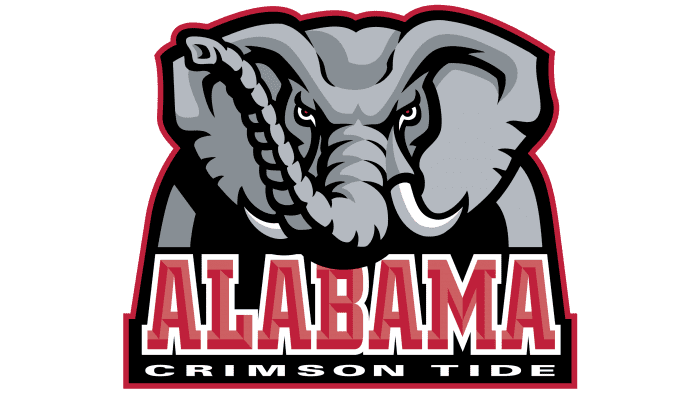 From 2001 to 2003, inclusive, a massive gray elephant with a formidable expression appeared on the emblem. He stands in an awesome pose and is depicted in full view. The main emphasis is on powerful tusks, a threat to rivals, and the red inscription "Alabama."
2004 – today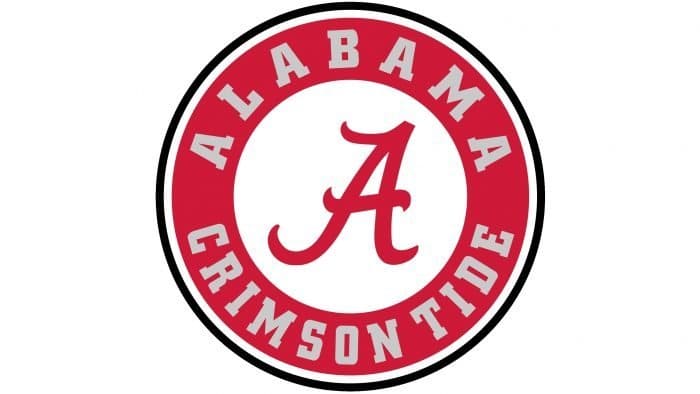 The modern version of the Alabama logo is a curly letter "A" in a circle with the team's name. Company colors – white, dark raspberry, gray, and black.