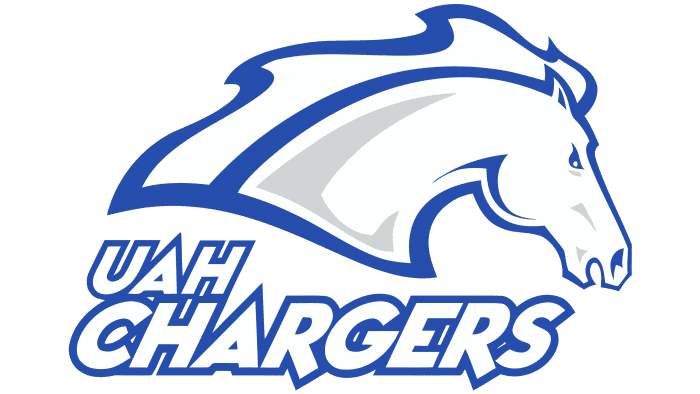 Alabama-Huntsville Chargers is the sports department of the University of Alabama in Huntsville, which has been operating since 1950. The department has 18 teams – 9 men's and women's – including basketball, athletics, baseball, tennis, hockey, and some others. The university is located in Huntsville, Alabama. Teams play in two NCAA divisions: Division II and I (hockey) and are members of the Gulf South Conference, Western Collegiate Hockey Association. Directs the sports department – Cade Smith
Meaning and History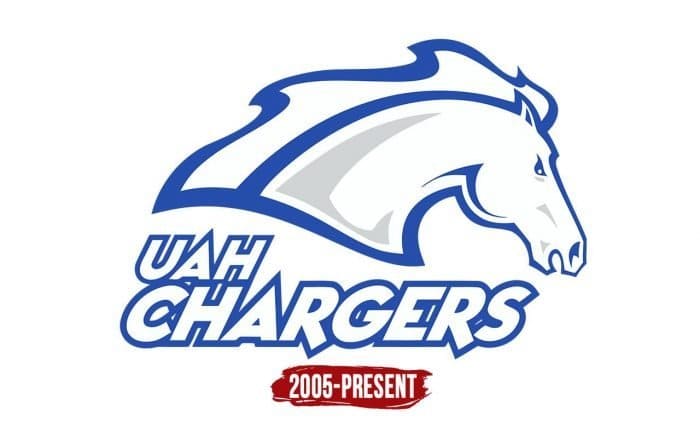 The emblem of united university teams is a harmonious combination of graphics and text. The first element consists of an educational institution mascot, which is called Charger Blue. The logo shows a jumping horse, as evidenced by the waving mane. This directly underlines the energy with which each team is striving forward.
And the animal is not depicted in full – only the head and part of the body. The horse's gaze is formidable to inspire fear in rivals. The small ears are pulled back and half pressed against the head. The mouth is open, nostrils enlarged as if from a quick run. The style of drawing is contoured, stroked.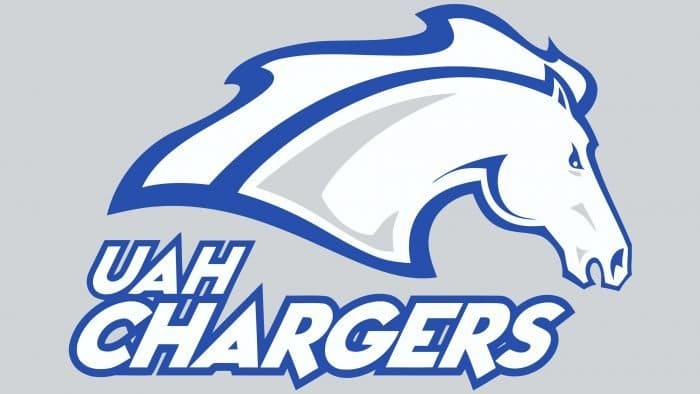 The text part of the emblem contains the word combination "UAH Chargers," formed by the mascot and the full name of the sports department of the University of Alabama in Huntsville. Like the graphic symbol, the inscription is surrounded by light blue lines, so it seems that the letters inside are hollow. The official colors of the logo are white, blue, and silver.