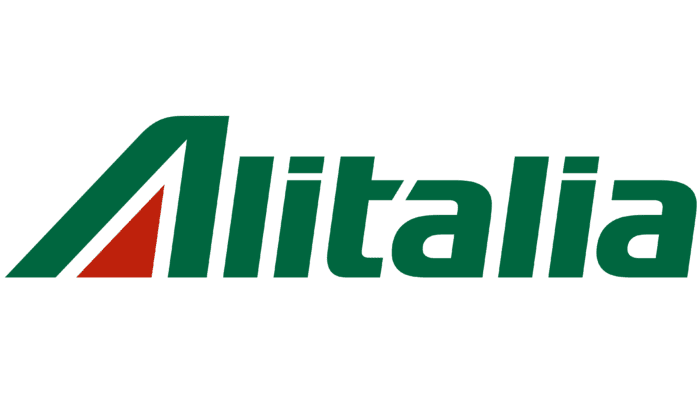 Alitalia Logo PNG
Confidence in flight safety and a high level of service is personified by the logo of Alitalia, the Italian air carrier. The emblem's style and the execution's severity echo the brand's characteristic features, demonstrating the state symbols.
| | |
| --- | --- |
| Founded: | 16 September 1946 – 2021 |
| Headquarters: | Fiumicino, Rome, Italy |
| Website: | alitalia.com |
Alitalia is an Italian airline based in Rome. The company was founded in 1946 under the name Aerolinee Italiane Internazionali. Today Alitalia is one of the five largest carriers in Europe and operates international flights.
Meaning and History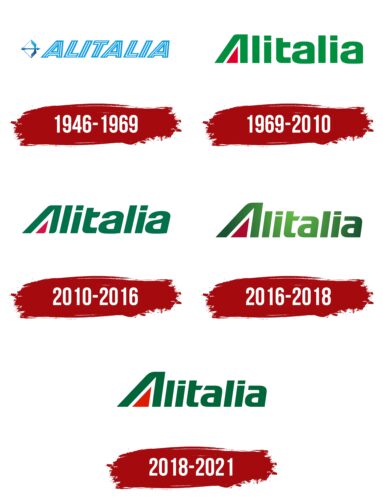 The aviation giant used an abbreviated name for its logo, which it received some time after its foundation. Thus, the word "Alitalia" is an abbreviated version from AeroLinee ITALIAne, which is reflected in the logo. For all the time the brand has been known about five updates to the logo.
What is Alitalia?

Alitalia – an airline that existed from 1946 to 2021. In the past, it was Italy's largest air carrier, operating both domestic and international flights and serving more than 50 countries. In 2021, the company was closed, and its brand was transferred to ITA Airways.
1946 – 1969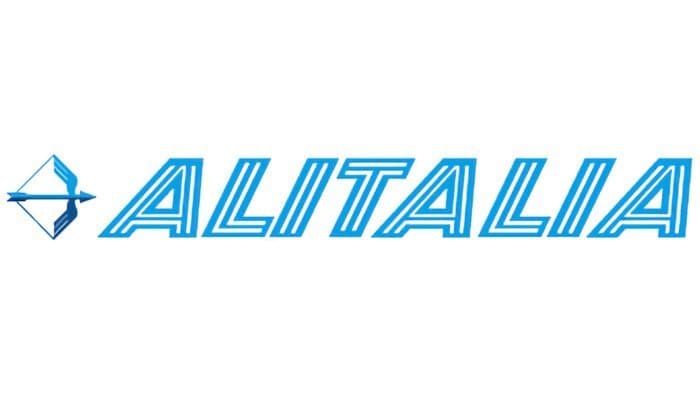 The debut version of the Alitalia logo consists of a winged arrow – the symbol of unsurpassed speed. The symbol is a figurative expression of "flying like an arrow", which means very quickly. The graphic symbol is located in front of the name, which is written in a special font – slightly slanted, with capital letters in the form of short straight lines.
1969 – 2010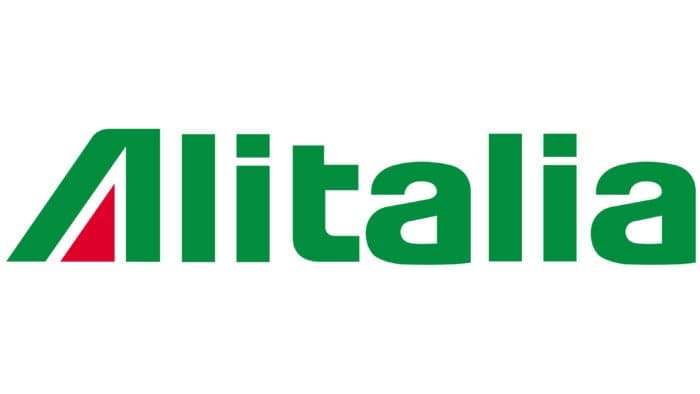 This version of the Alitalia logo is a development by Landor Associates. The designers made green the main color, replaced capital letters with lowercase and in the letter "A" used a red triangle instead of a horizontal lintel.
2010 – 2016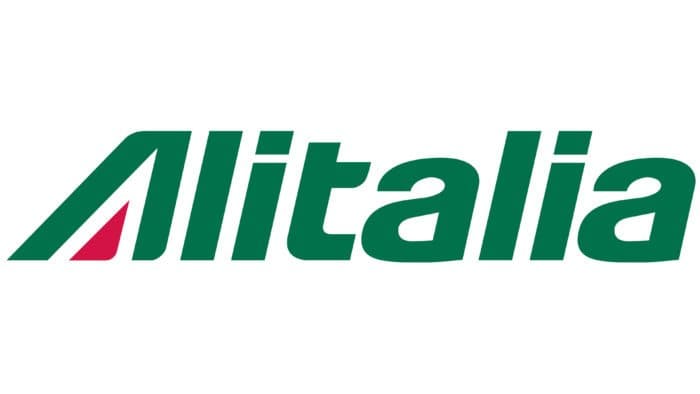 Representatives of the Saatchi & Saatchi Bureau, which was entrusted with another logo update, decided not to change the already stylish and popular emblem. For this, the designers chose darker shades of red and green, as well as reduced the triangle and made the letter "A" inclined.
2016 – 2018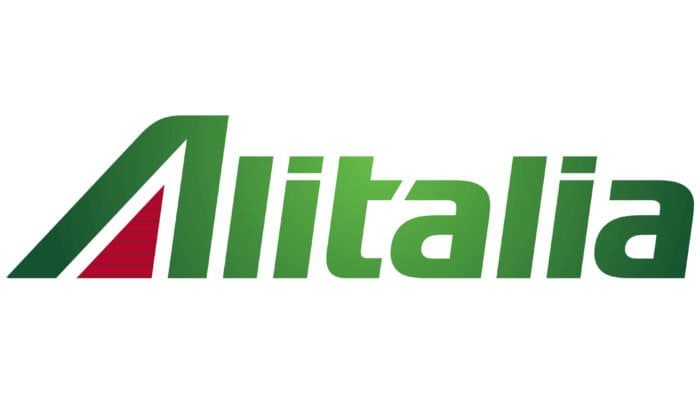 In this variant of the emblem the color of the font is changed to lighter, with a slight glare in the center. The size of the first letter has also been increased, which has become higher than all other letters.
2018 – 2021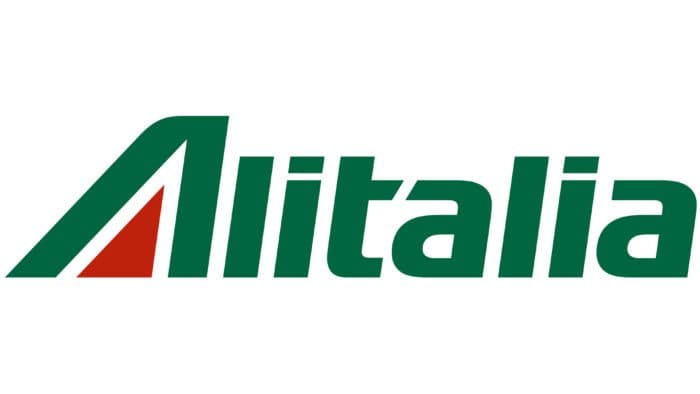 The designers returned the logo to its eight-year-old appearance, retaining the large "A" but getting rid of the gradient fill of the logo.
Alitalia color codes
Venetian Red

Hex color:
#bf210c
RGB:
191 33 12
CMYK:
0 83 94 25
Pantone:
PMS 485 C
Cadmium Green

Hex color:
#00663f
RGB:
0 102 63
CMYK:
100 0 38 60
Pantone:
PMS 3415 C
Video